Basement Renovations Edmonton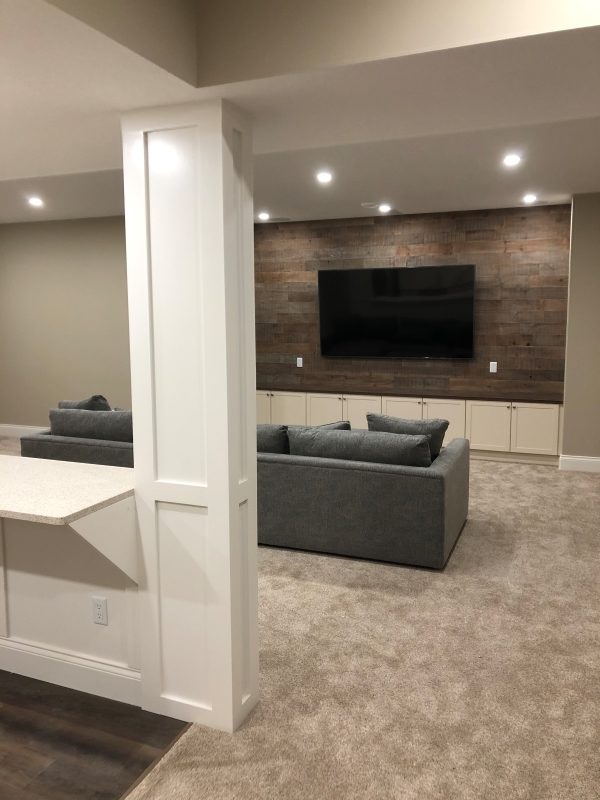 Professional Basement Renovations – Edmonton & Area
Do It All Contracting Ltd has been providing basement renovations services in the Edmonton area for more than 23 years. Over the past 20 years, we've developed a strong reputation in the Edmonton area, all thanks to our wide array of basement renovations & development and our commitment to properly getting the job done the first time and within our client's budgets.
We've completed many Edmonton basement renovations projects that include:
Complete basement remodels
Building new walls and living spaces
Carpeting and flooring installation
Bathroom, bedroom and entertainment areas
Plumbing and electrical
Painting, drywall and flooring.
Servicing Edmonton, St. Albert, Morinville, Sherwood Park, Spruce Grove and area. If you're looking for Basement Renovations Edmonton and area, don't look any further! We're your go-to provider for bathroom renovations, kitchen renovations, exterior renovations and commercial renovations since 1997.

What Can Do It All Contracting Do When It Comes To Basement Renovations?
Unlike projects of renovating in the rest of the house, basement renovations Edmonton might be slightly trickier to handle. It might also be a bad idea to leave the project hanging as a work in progress for a long time. You never know when something unexpected like bad weather or some leaks in the existing plumbing lines can force you to work on your basement sooner than you had planned. When there are such emergency requirements for renovating your basement, we can help plan a quick and effective execution of your plan.
With the right tools, you can achieve the best results without hampering the default structure of the basement. Without affecting the pipes and wiring that run in your basement, we help you change the look and feel of your basement.
A professional touch might be just what your basement needs to save money in the long run and also cut down major expenses on repairs. Basement updates are among the most crucial investments you can make for any house old or new. These are also part of the regular building maintenance tasks. Many homeowners wonder how much it costs to renovate a basement in Edmonton.
All that you should consider while finalizing a basement renovation project
There are many ways in which people decide on using their basement. Whatever you choose, keep the layout of the rest of the house in mind. If you need professional advice and suggestions on what you can do with your basement, we can also help with the trendiest ideas to consider, based on the space available.
Do you need new walls or other structural changes?
Adding extra walls or pillars should not be a problem. However, think twice before you knock down any existing structure. This might impact the strength of the building on the whole. We can help evaluate the health of the basement pillars and walls and also help you understand what you can do with the walls and pillars.
1. You can use your basement as a workshop where you can practice your hobby. This is when you can create different sections for everyone in the family to have his or her own space. This is where you need new walls.
2. There are a few who find nothing to do with their basement and finally decide to let it out on rent. This is where you might need new doors or windows in the basement. A separate entrance to the basement, one that also doesn't compromise on the security becomes a necessity in this case. These are changes where the money you spend on renovating the basement can fetch you additional income besides improving the home value itself.
These are a few examples of how the objective determines the significant structural alterations your project needs. Let us know your idea, and we can suggest the best possible solution that involves minimal changes within your budget.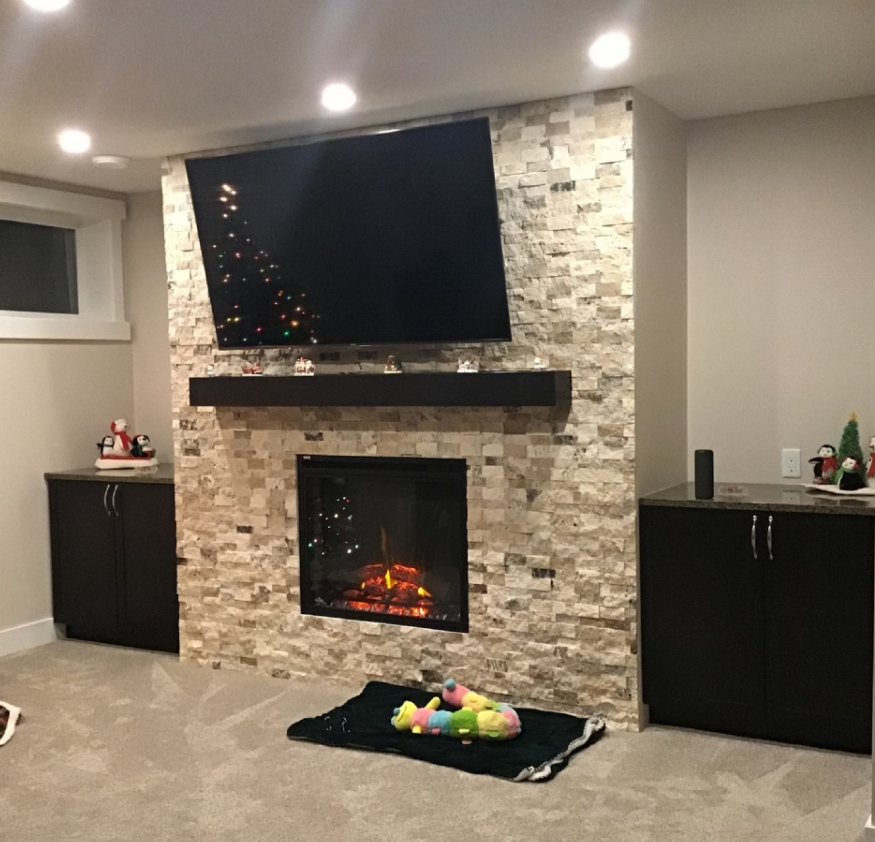 Bring Your Basement To Life
100% Commitment-Free Quote
Know Where To Splurge
It is alright to splurge on the plumbing and electrical tasks. Changes you do the electrical work in the basement influences the safety of using the space. Plumbing work, on the other hand, might be more complicated to handle in the basement. The layout of the sewage lines and the position of the sewage tank can all influence the type of plumbing work to execute. Upward flush systems might be required at times, and this is something that we can help you with. We make sure that your plumbing requirements for the basement are met once and for all. It is also essential to meet the electrical code for outlets depending on the way you plan to use your basement.
Know About The Magic That Proper Lighting Can Do
There are many aspects of electrical systems to take care of in the basement. Light is one main factor. With the right amount of lighting, even the tiniest basement can look spacious and cozy. Poor lighting can make your basement look ominous and claustrophobic. The position of installing the light fixtures and the type of light fixtures all have a role to play. Having worked on many basement electrical upgrade projects, we can find the optimal points and the right type of lights to give that glow to your basement.
Ventilation Is Something You Cannot Ignore
Besides lighting, ventilation is another considerable parameter to focus on. If the basement already has windows, you can add new frames or give the windows a fresh coat of paint to complement the looks. For basements, without any ventilation, we can help create windows, the most space economical ones like awning windows or even hopper windows depending on what works best for space. These would be low maintenance windows that make the space more convenient to use.
Adding suitable heating or cooling arrangements are also essential. You can extend the HVAC system of the house to suit your basement, depending on the usage. Sometimes the furnace sits in the basement, making it feel sultry. This is where you would need proper ventilation and cooling systems in the basement more than ever.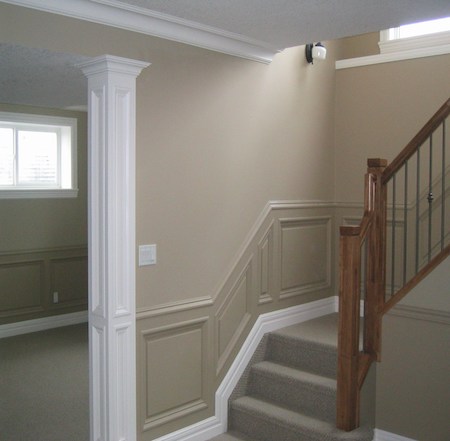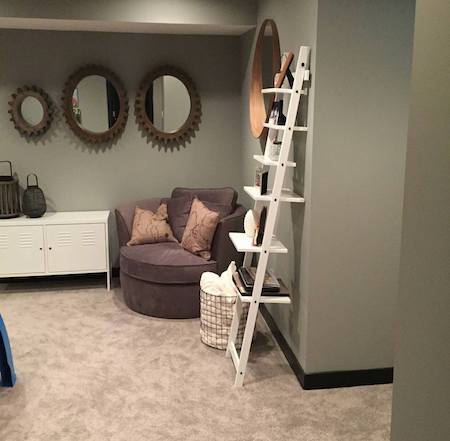 Flooring – The Most Critical Decision
There are many flooring options you can choose for the basement. Tiles and cement floors are common. Hardwood floors might be slightly more challenging to maintain in the damp basement conditions. One quick way to drastically alter the looks of the flooring while also keeping comfort in mind would be to take care of quick touch-ups on the floor and then switch to carpeting. This can keep the chilly basements feel warm and welcoming.
Waterproofing and Insulation
The other two factors that are indispensable in completing any basement project is an inspection of the insulation and the waterproofing measures. Waterproofing makes sure that you can keep water and moisture-related damages in the basement. This also helps protect the furniture and other items you add in the space and avoid electrical safety hazards that come out of dampness. Finally, you can be sure that your basement doesn't smell musty. Insulation makes sure that any problems in the basement structure do not cause a strain in the home's HVAC unit. This helps improve the efficiency of the heating and cooling system at home.
Storage Arrangements
Unless you use the basement space regularly, you might end up storing miscellaneous items there. It would be better to add some storage arrangement as a part of the renovation to avoid clutter. You can pick from open storage racks or closed cabinets for this purpose. The additional storage area can never go waste in a house. If you do not want to sacrifice any bit of floor space for storage, then the other viable option is to make use of that awkward area below the stairs. This makes sure that you put every inch of free space in your basement to good use, even when you have a small area to work with. In the end, you have a fully functional zone with ample storage as well.
Furniture That Fits
Finally, the kind of furniture and the other objects you add to space also influence the appearance. Besides altering the aesthetics, this decision also helps set the mood right. Unlike the process of adding furniture to the other rooms in the house, adding something to the basement should be done with special caution. It is not just the floor space available that you should take into account but also the ceiling height. When you pick the size of furniture based on both the calculations, you can be sure that your basement doesn't feel like a dungeon. This also helps create a more efficient space to use. Remember that every little upgrade that your basement gets can help improve the strain on the HVAC system in your house. You cannot have an energy-efficient house without including your basement remodeling projects in the plan of action.
Remember that every little upgrade that your basement gets can help improve the strain on the HVAC system in your house. You cannot have an energy-efficient house without including your basement remodeling projects in the plan of action. With over 20 years of experience in the business, you can trust us for all your basement renovations needs. We service Edmonton, St Albert, Morinville, Sherwood Park, Spruce Grove and area since 1997. Professional basement renovations Edmonton, Alberta that fit your budget!
Photos Of Our Basement Renovations (Edmonton & Area)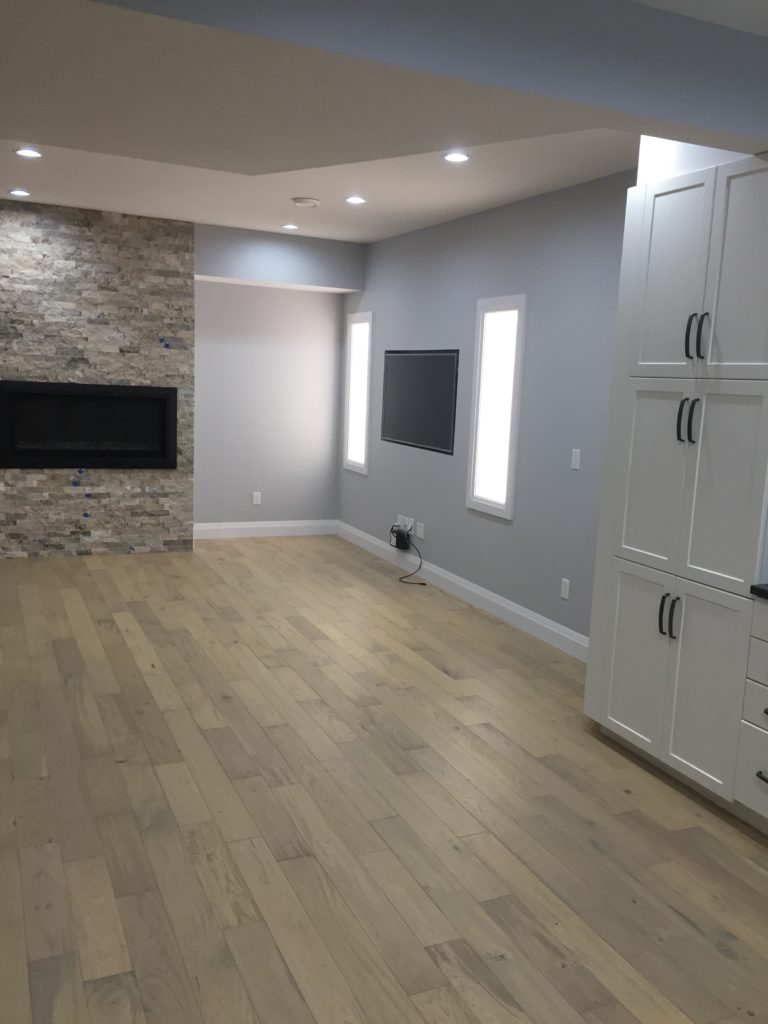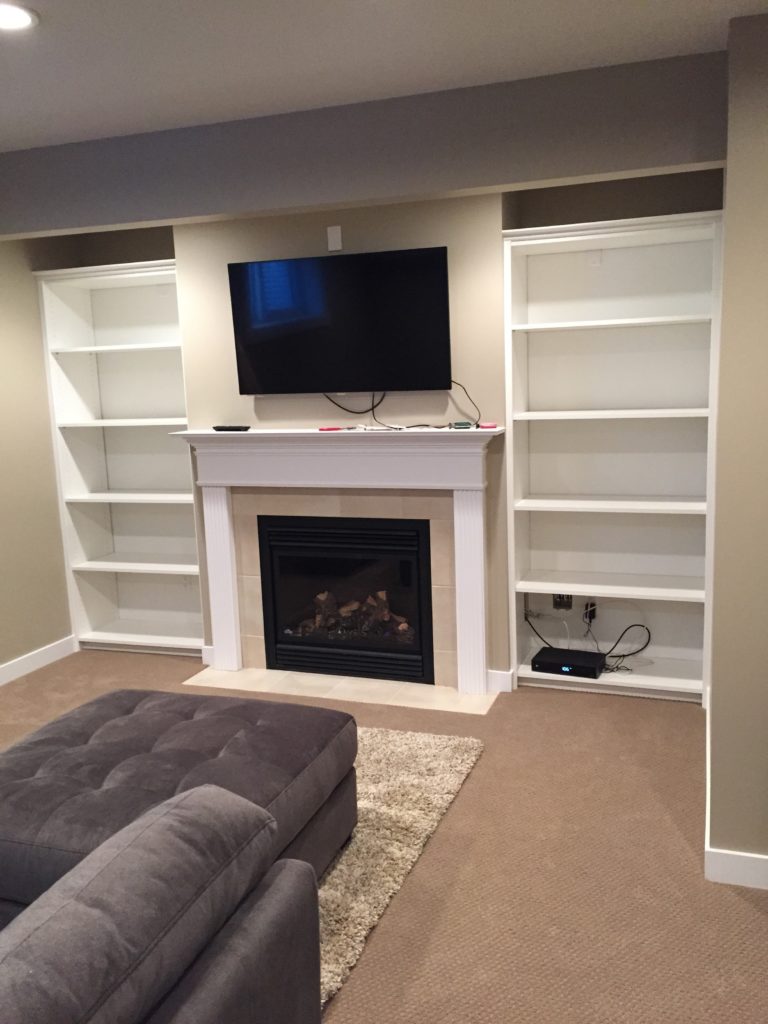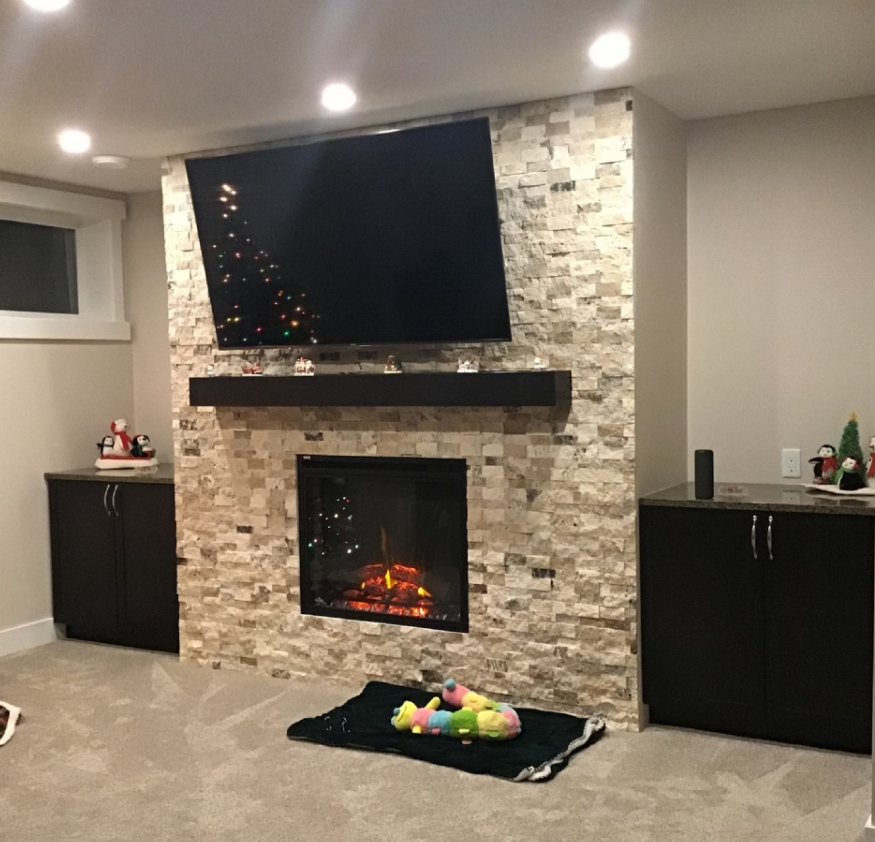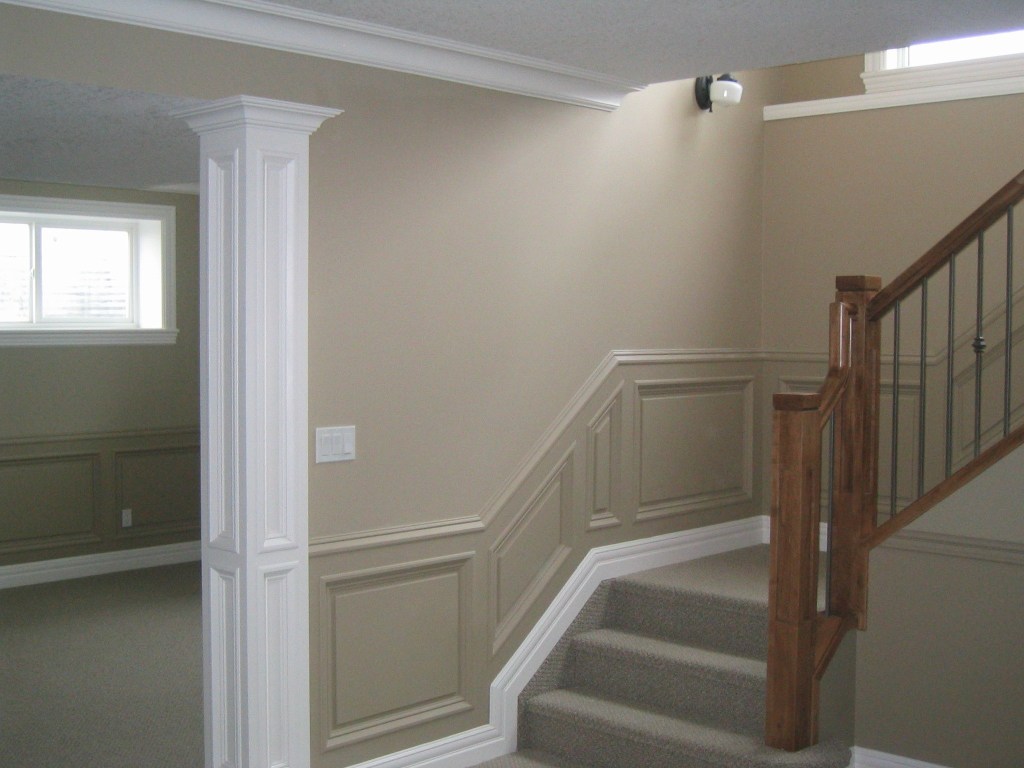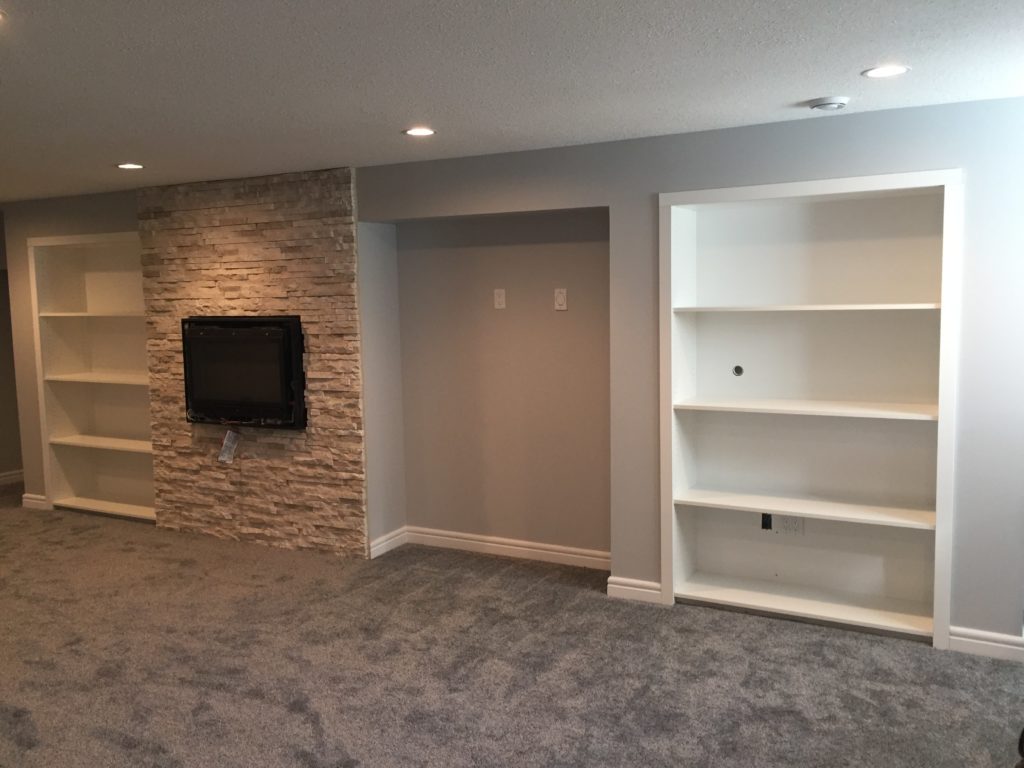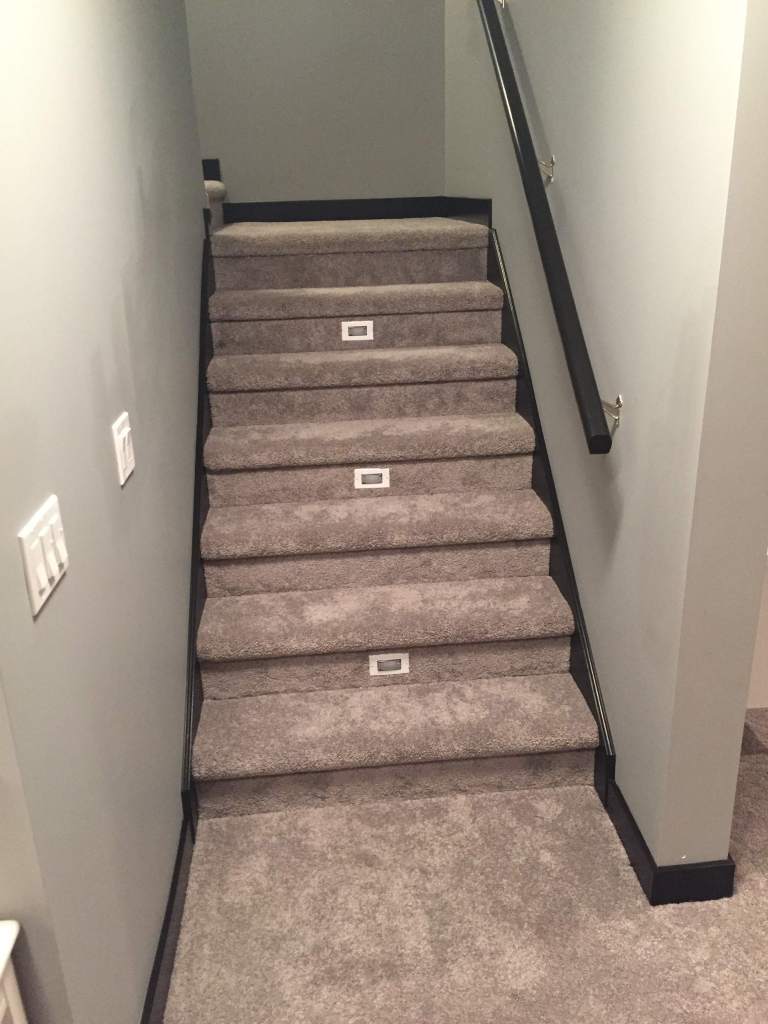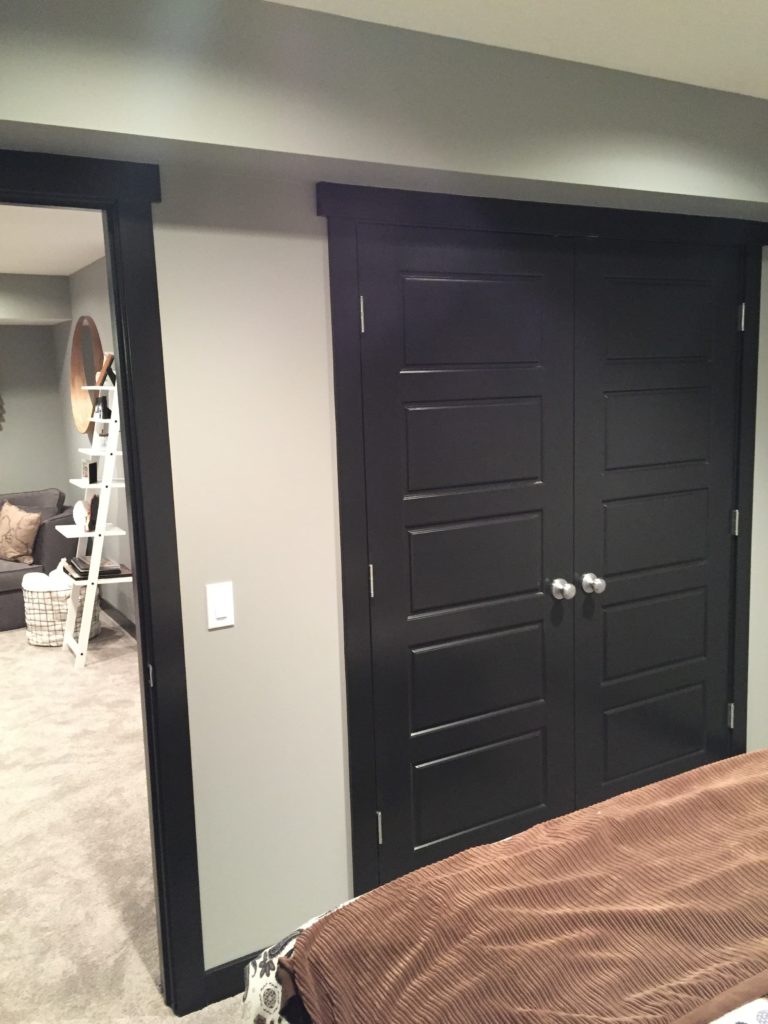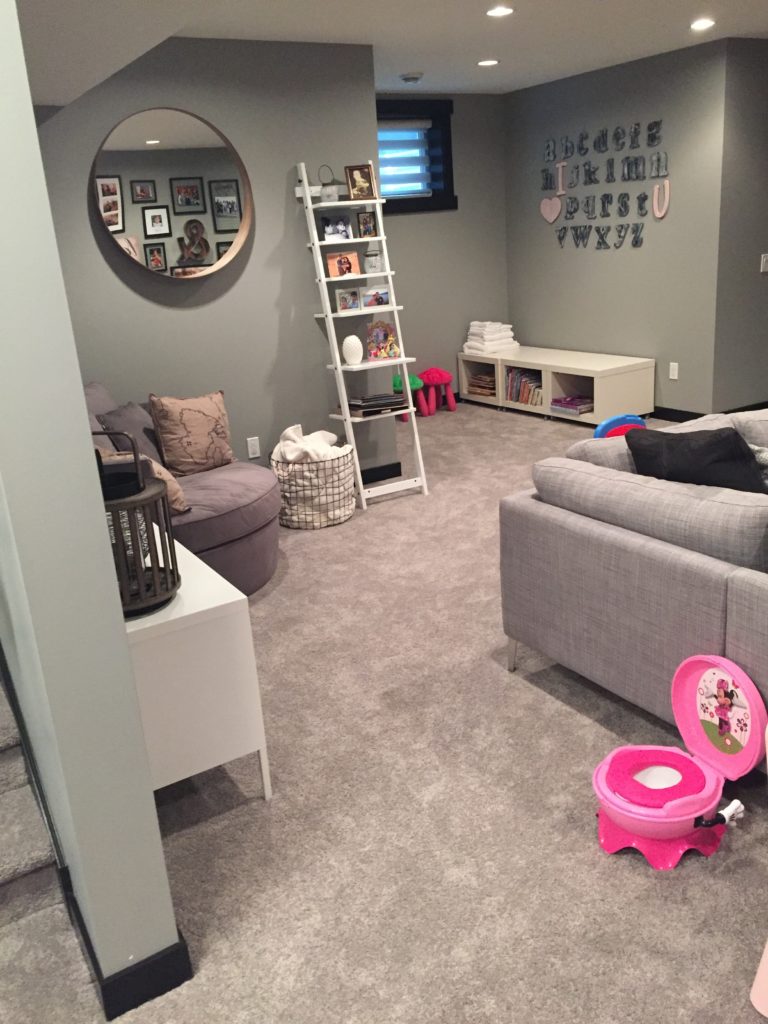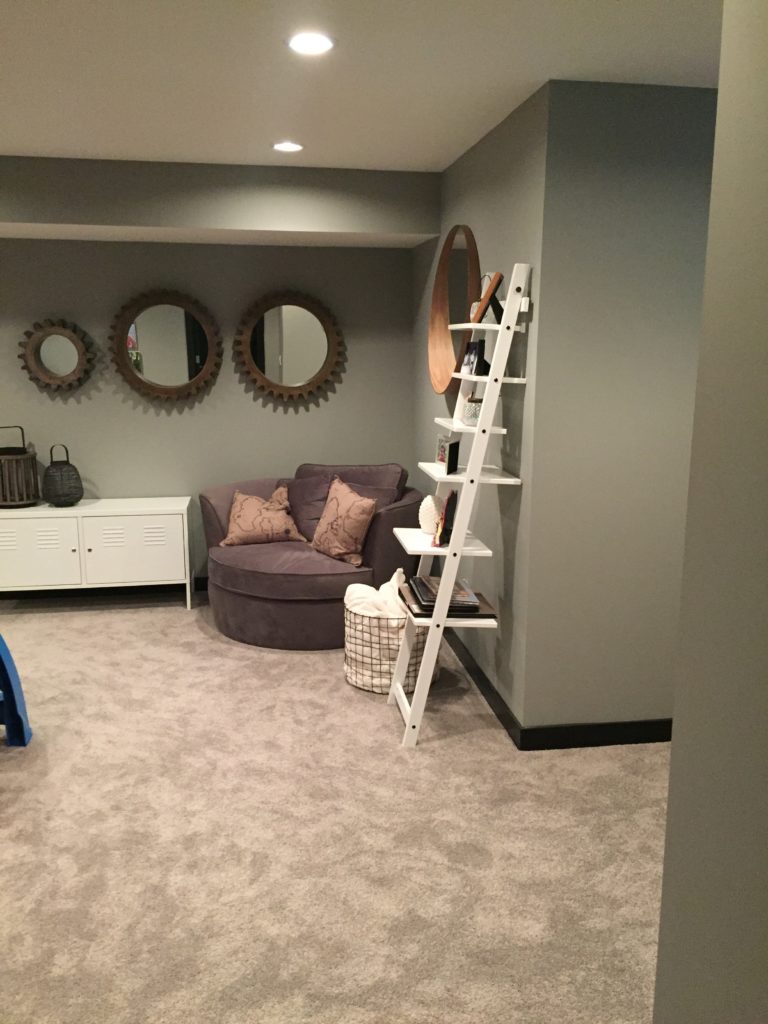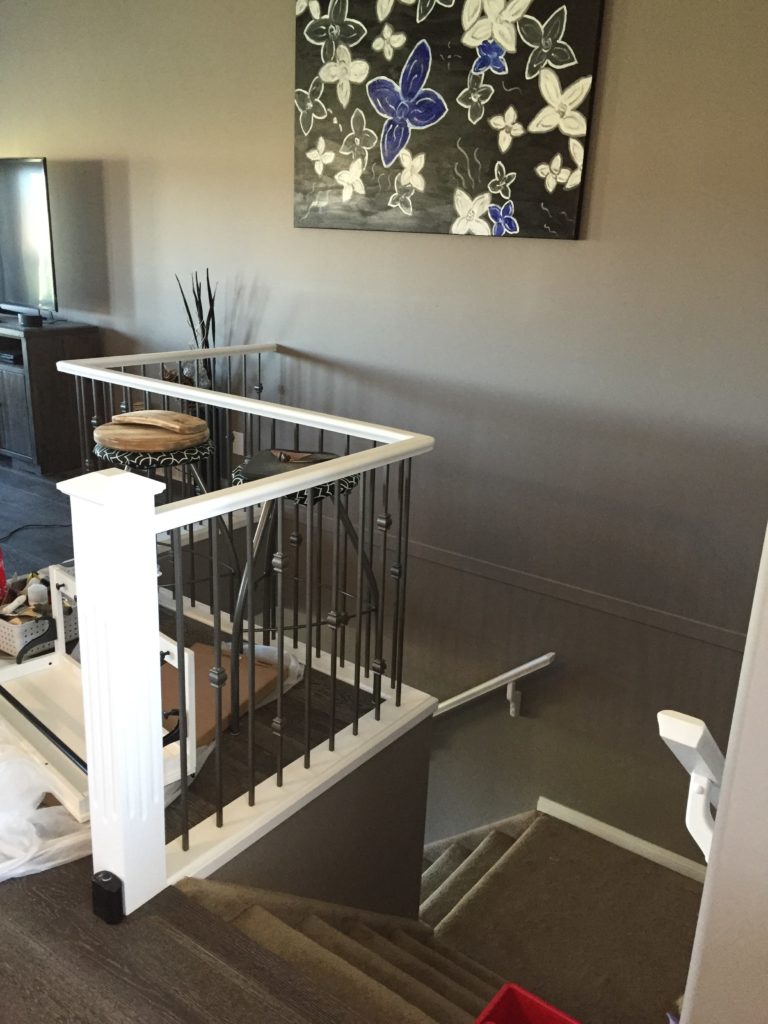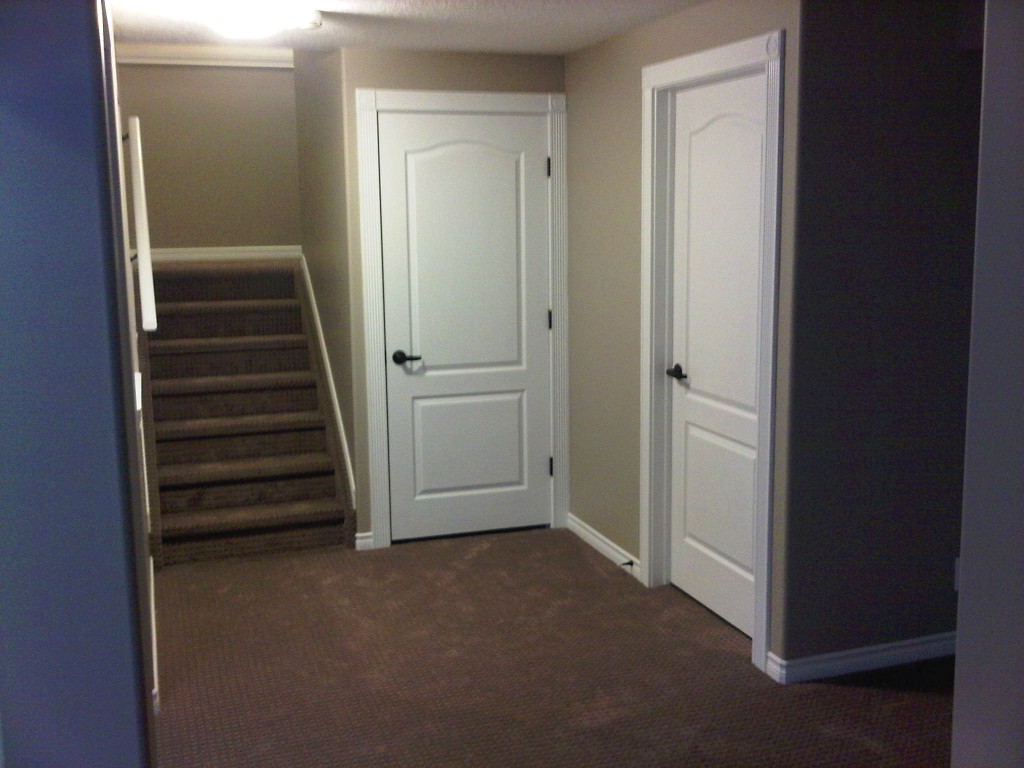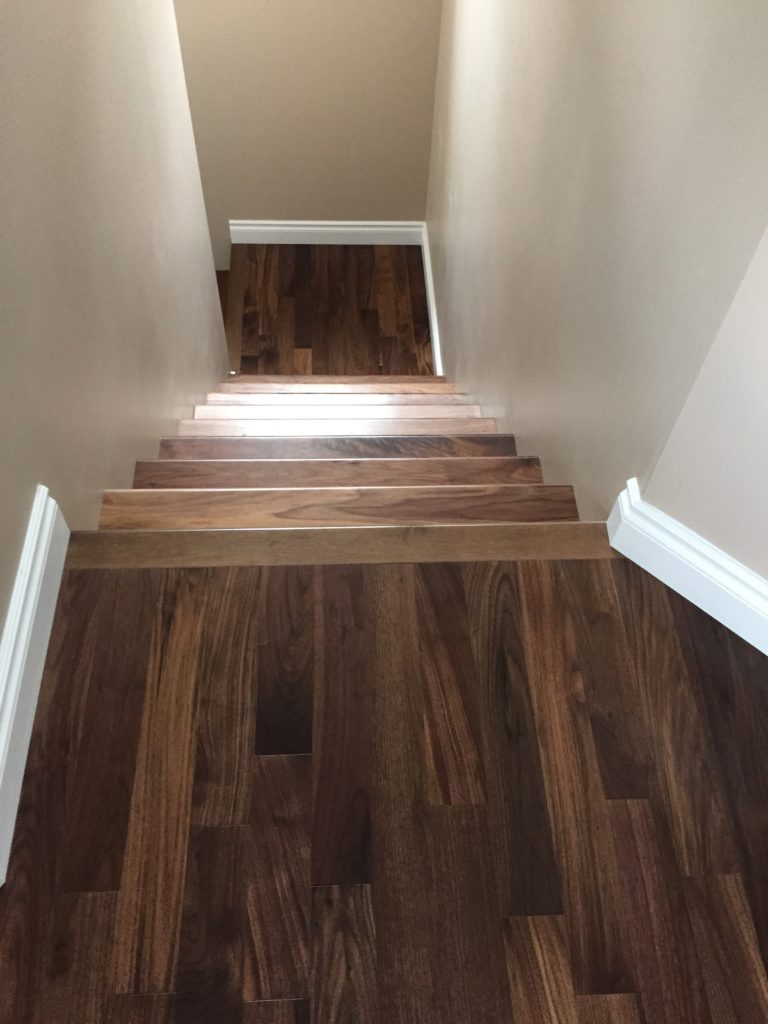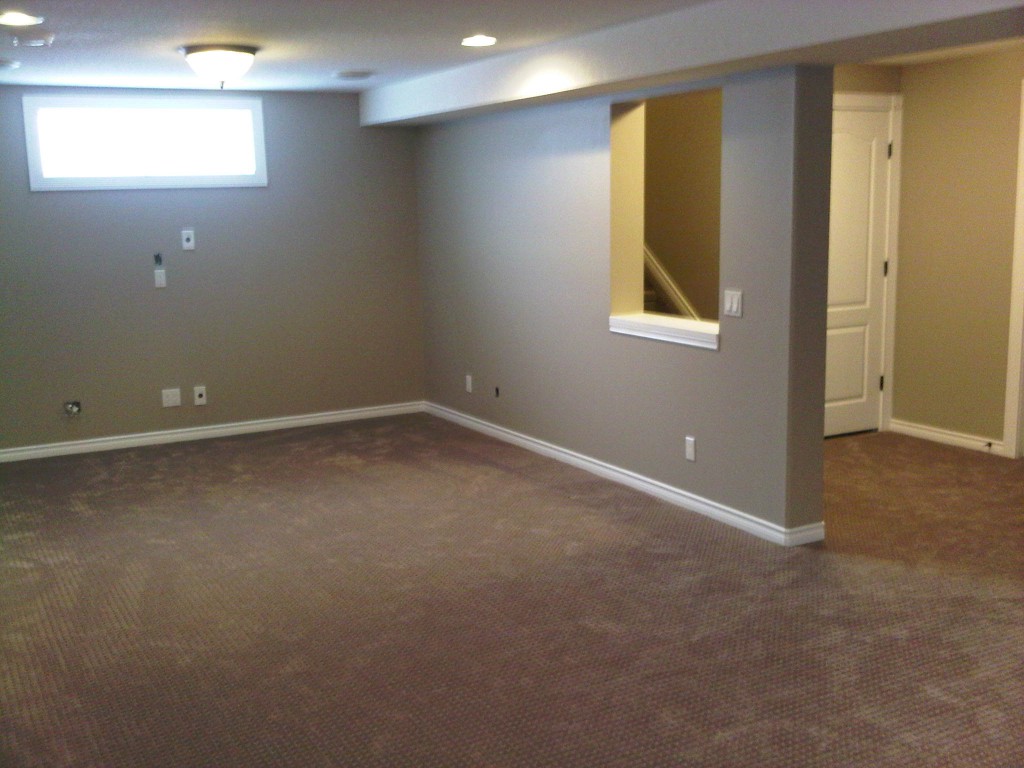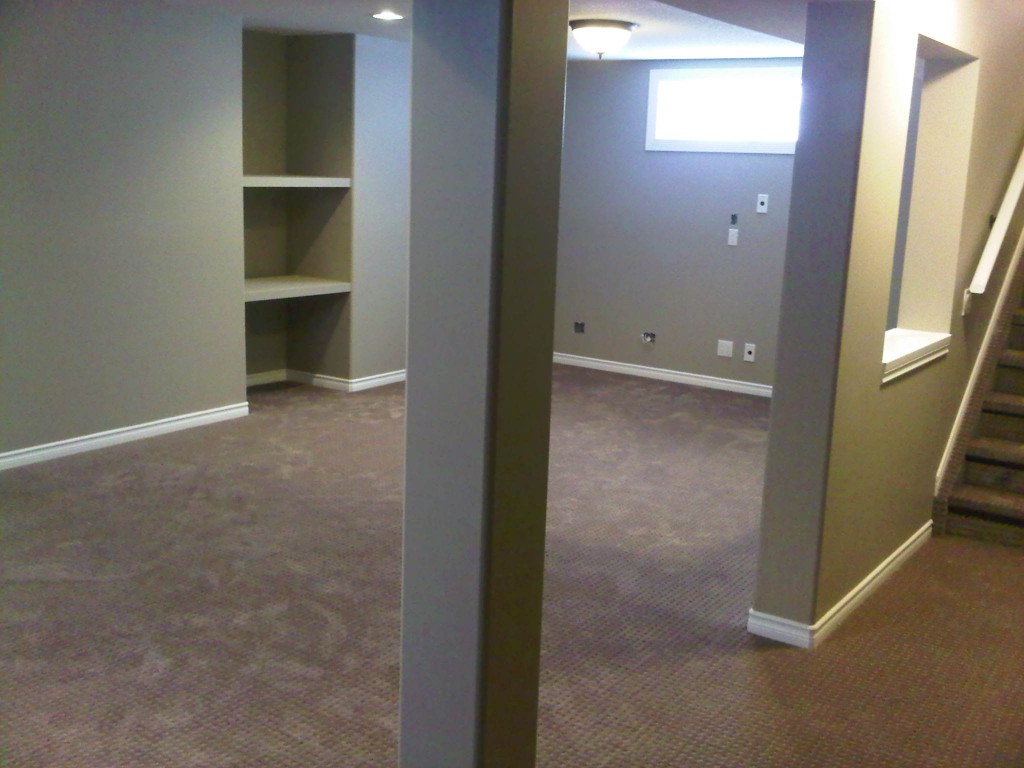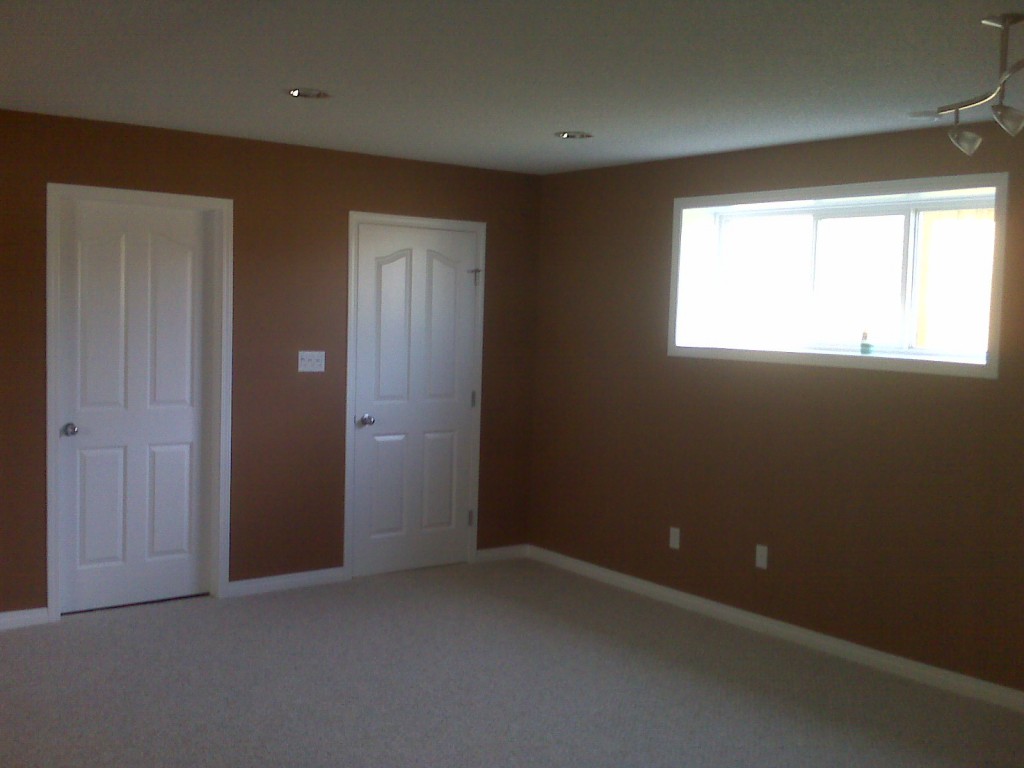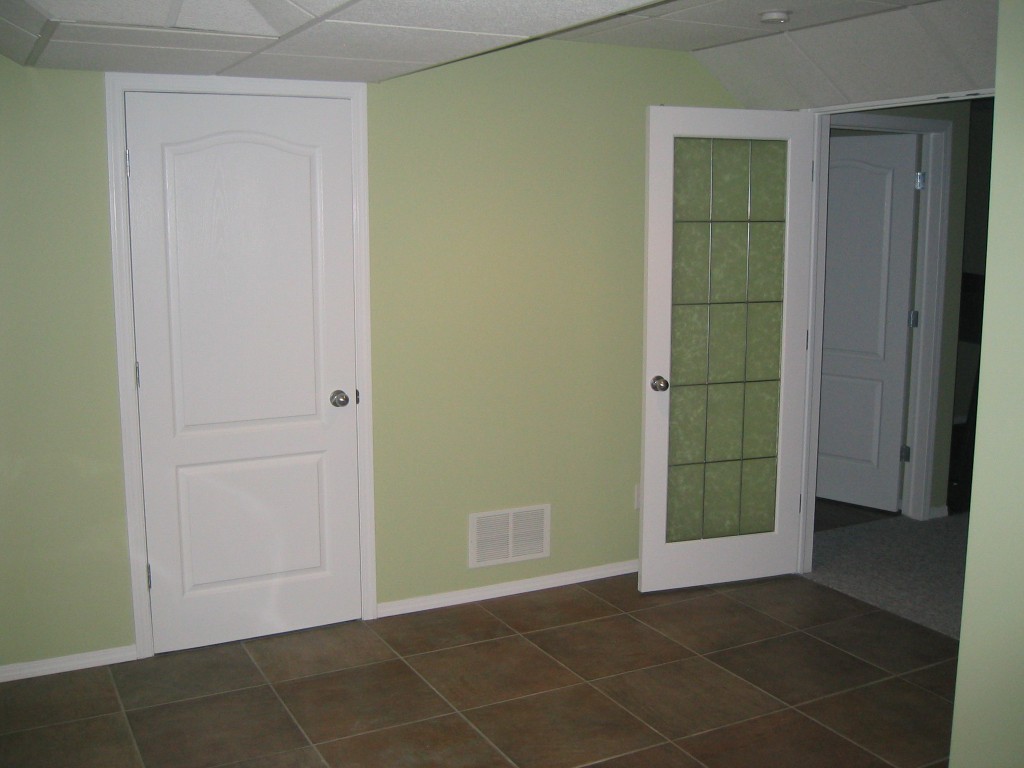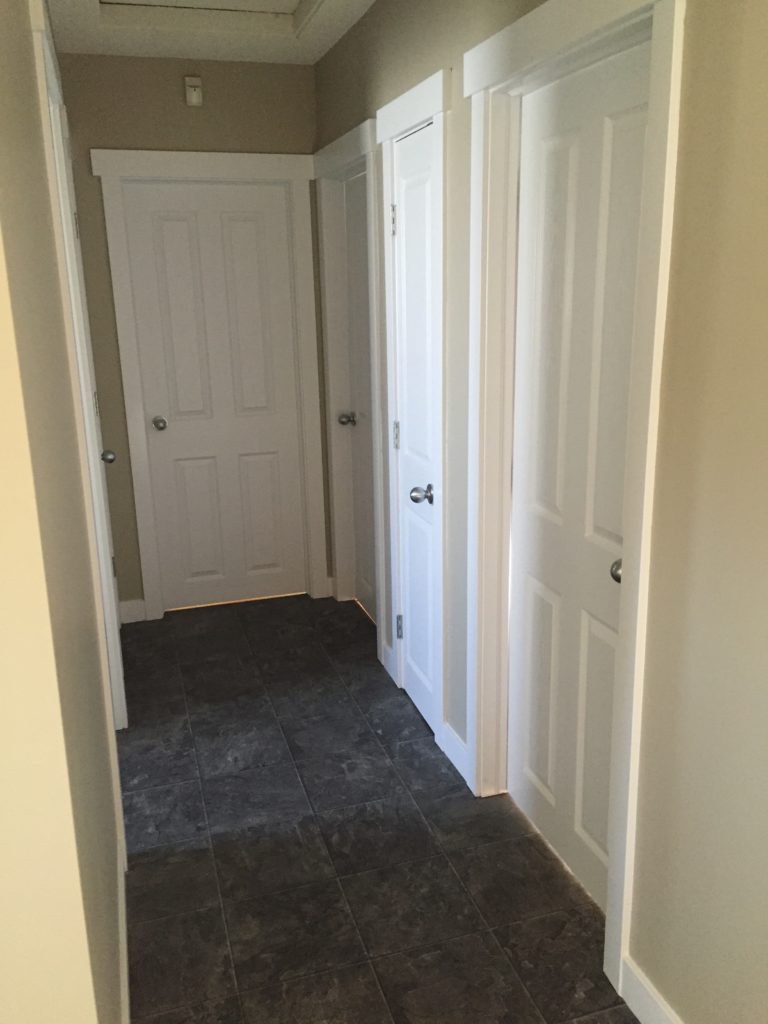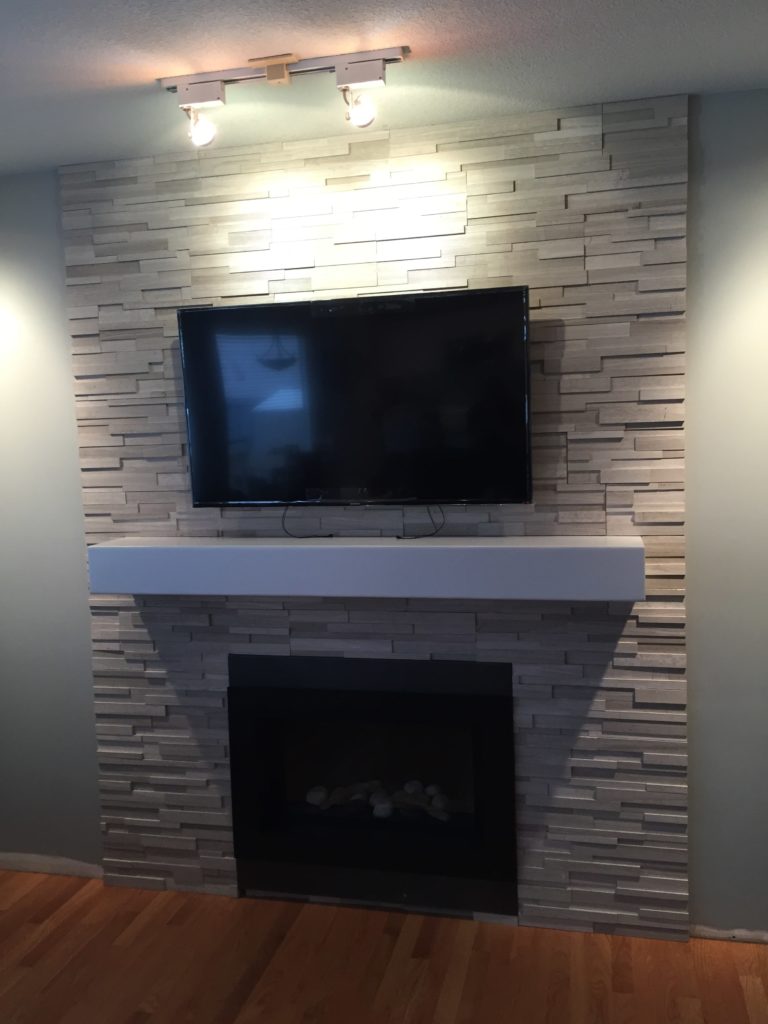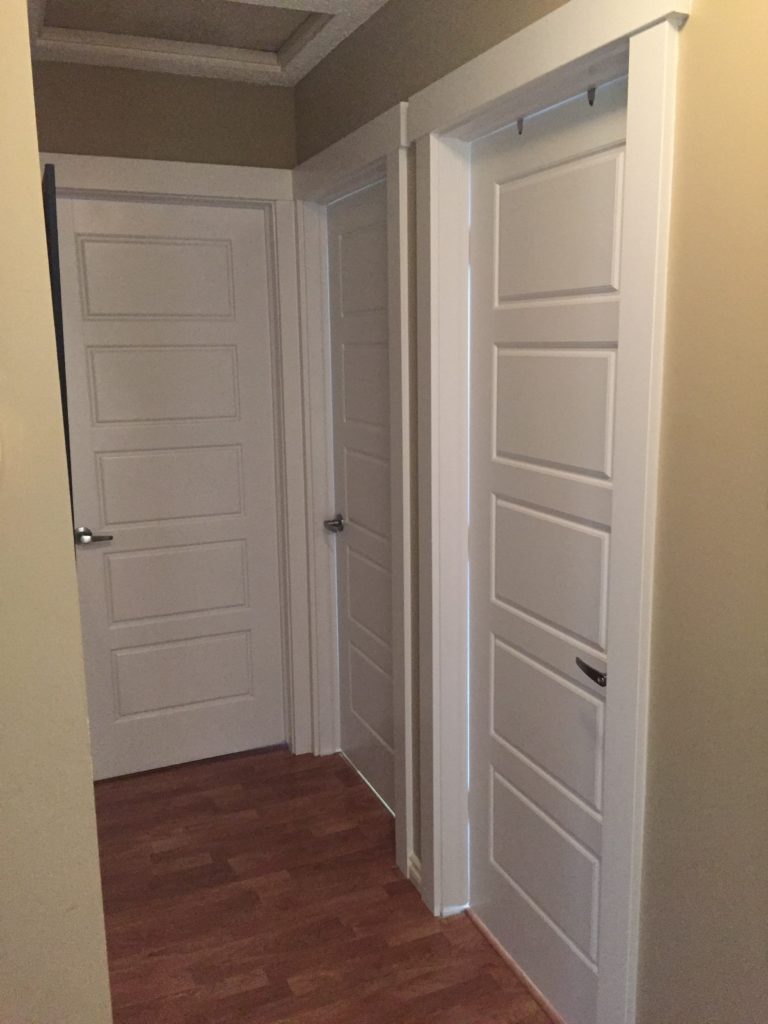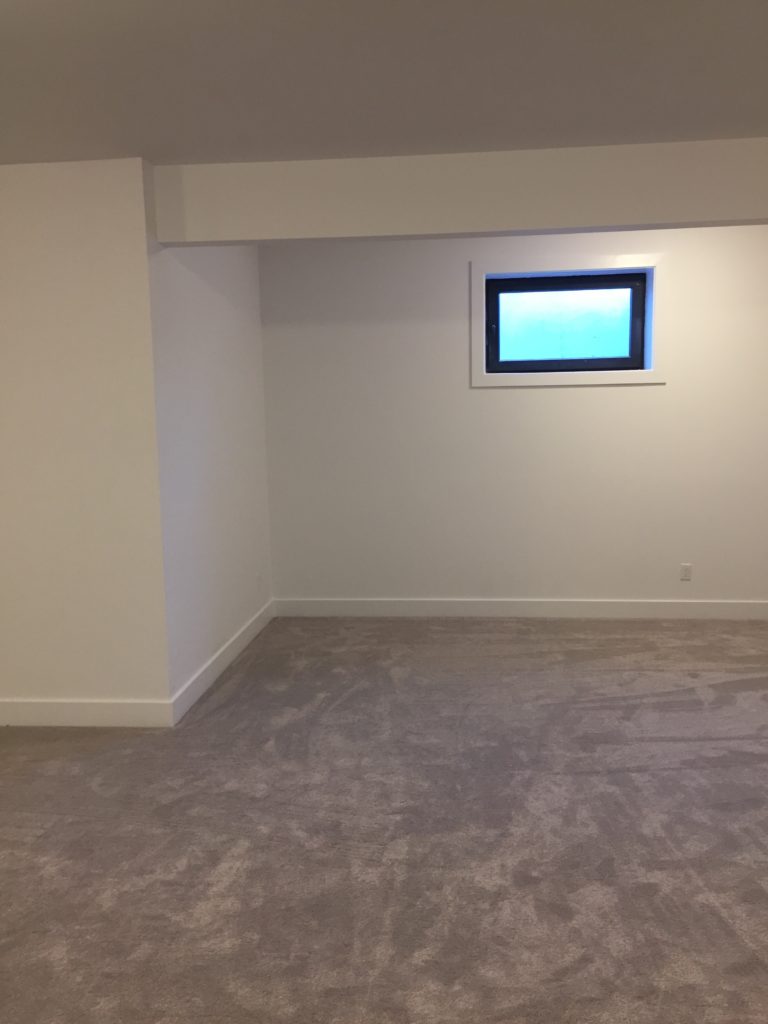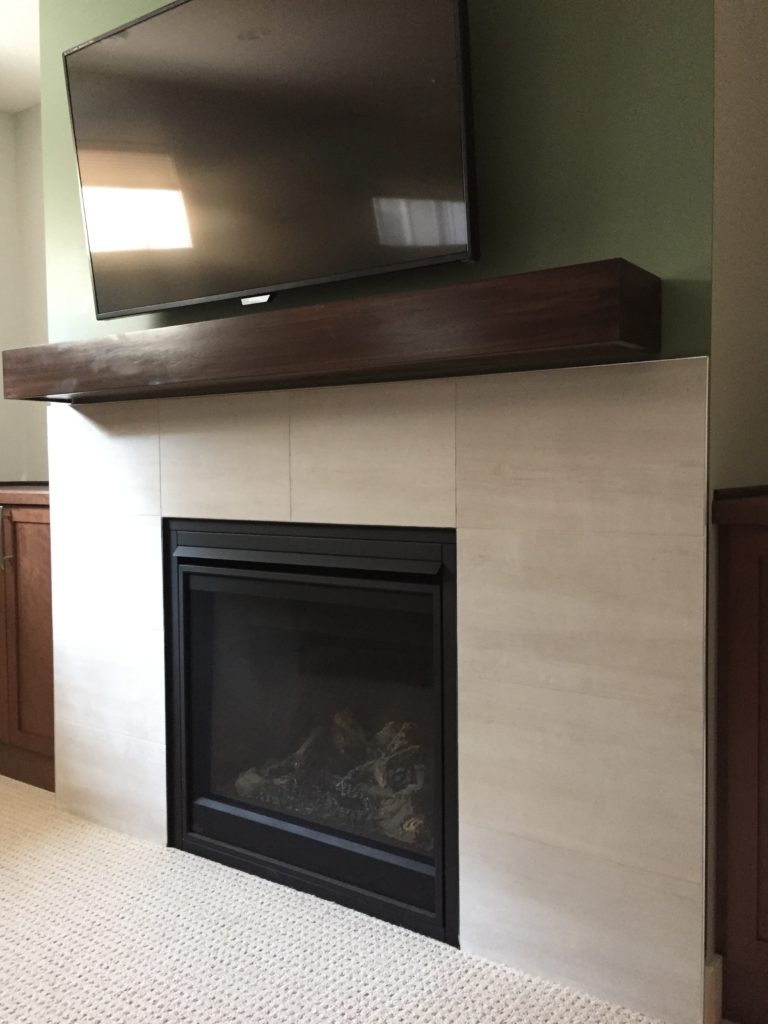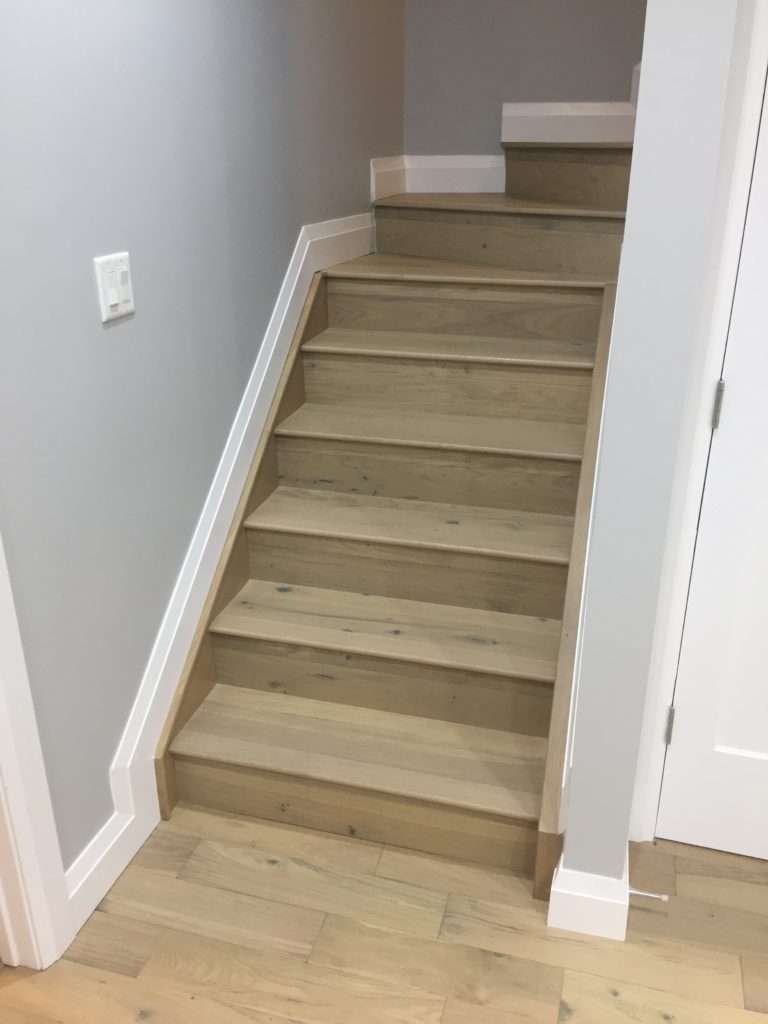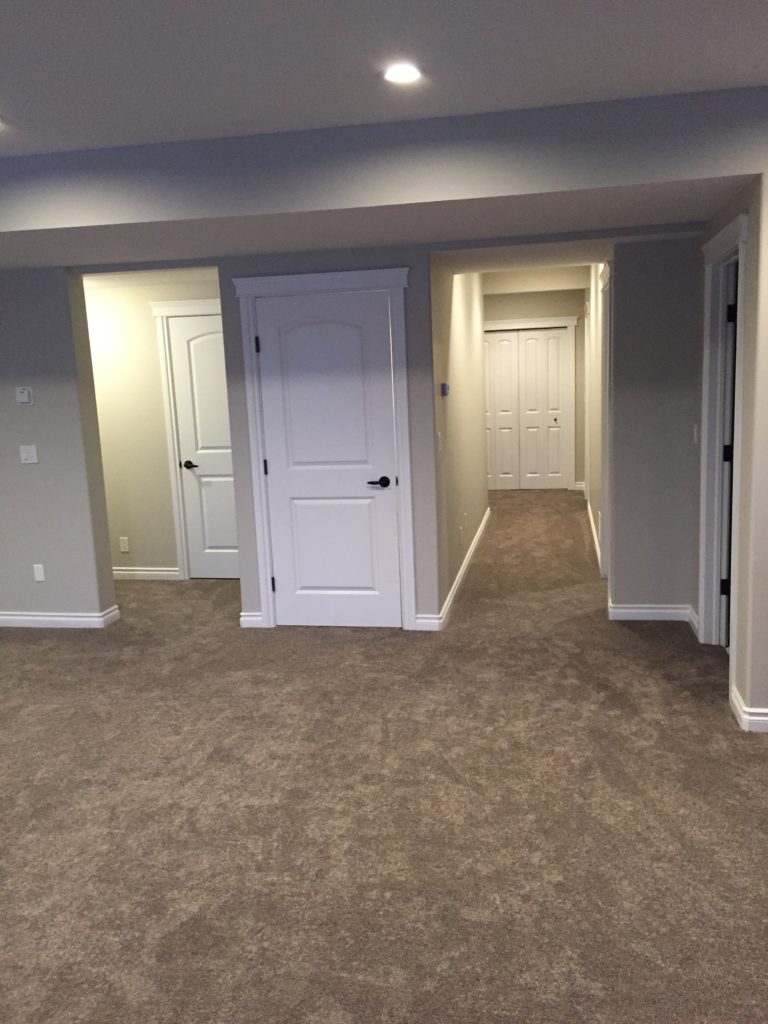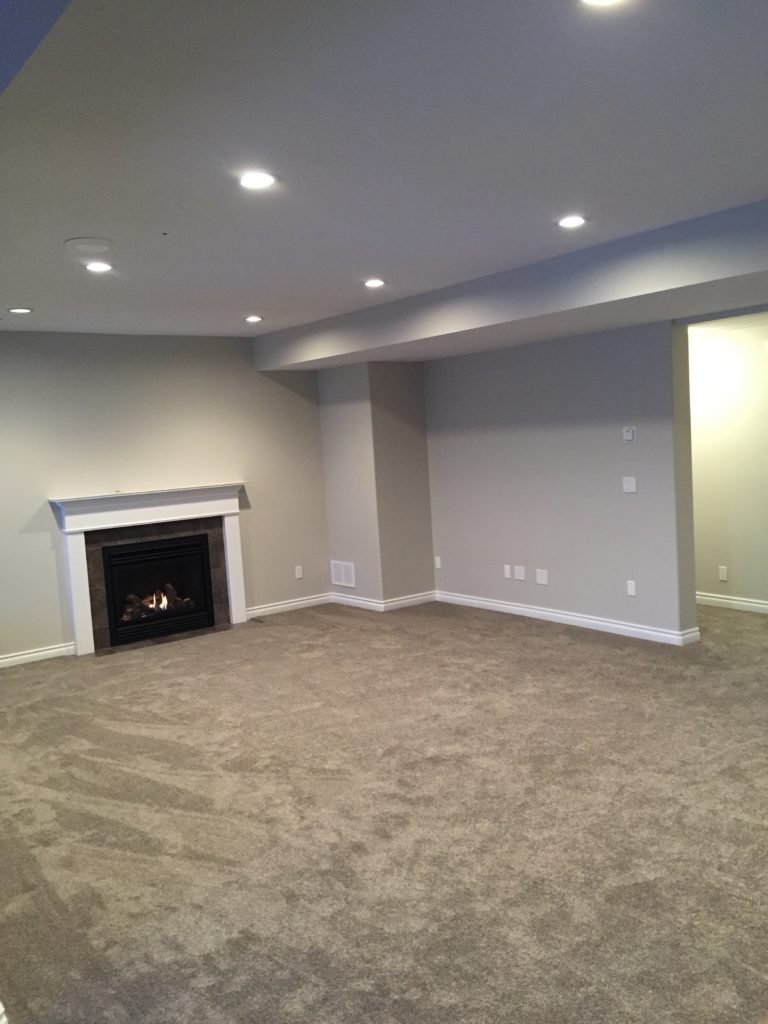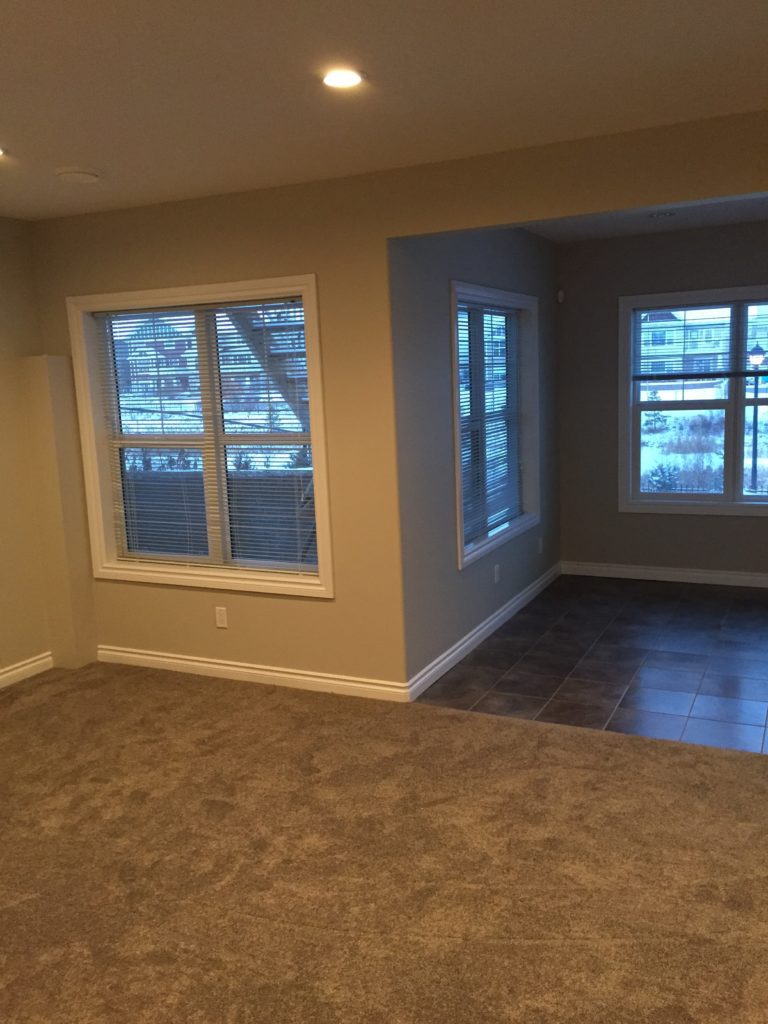 Basement Renovations & Development Questions
What is your warranty on basement renovations or development?

We offer a two-year warranty on all work. Feel free to contact us for more information regarding our warranty.
How long does it take to renovate a basement?

There are several factors that determine how long a basement renovation will take to complete. However, it normally takes from 4-8 weeks from the start of the project but is all dependent on the size of the basement and tasks needing to be performed.
How much does a basement finishing cost?

The average cost of a basement renovation usually varies between $20,000 and $35,000. Cost is dependent on the size of your basement, how you plan to use the space and the types of materials you choose to use. Below is the average cost to finish a basement in various square foot sizes in Canada.

400-500 sq. ft. = $14,000 – $17,500
500-600 sq. ft. = $17,500 – $21,000
600-700 sq. ft. = $24,500
700-800 sq. ft. = $28,000
800-900 sq. ft. = $31,500
1000-1400 sq. ft. = $42,000

Feel free to contact us for a 100% commitment free estimate, where we can go over your basement plans and do a walk-through. You can read this blog post that we wrote on the cost of renovating your basement in Edmonton, Alberta and surrounding areas.
What other renovation services do you specialize in?