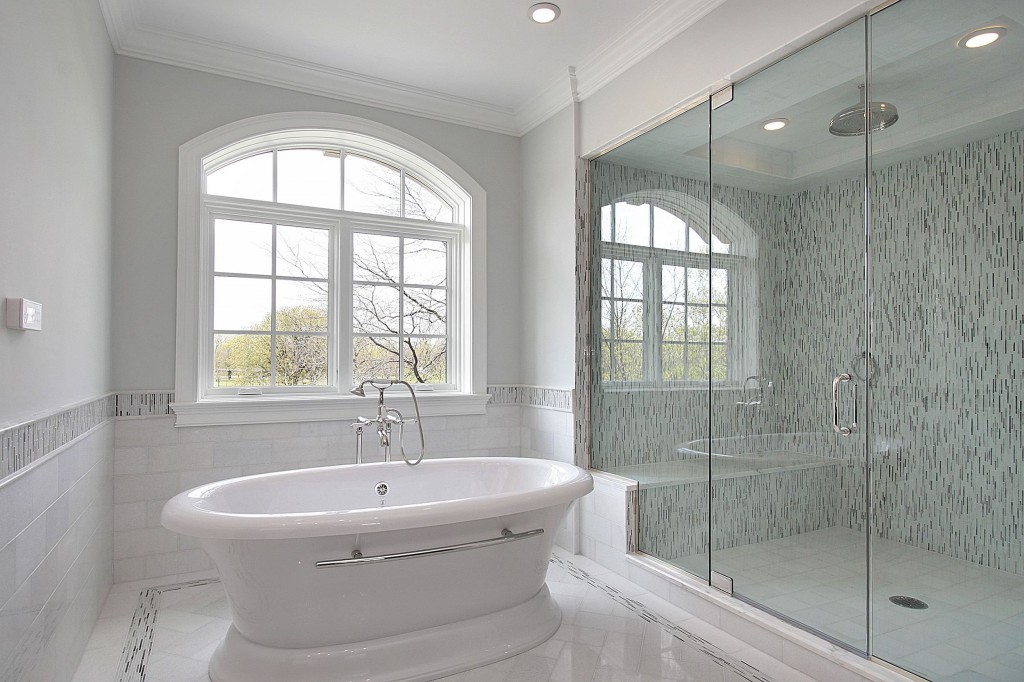 Bathroom Renovations Edmonton
Professional bathroom renovations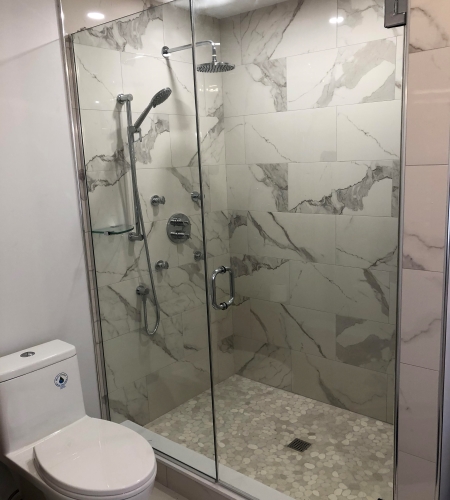 Bathroom Renovation Services – Edmonton & Area
Do It All Contracting Ltd is one of the most trusted Edmonton bathroom renovations companies in Edmonton, Alberta. With over 25 years of experience, we have completed many bathroom renovation projects for residential and commercial clients in Edmonton, Sherwood Park, St. Albert, Spruce Grove, Stony Plain, and surrounding areas. With the help of our company, we can aid you throughout the whole process of your bathroom renovation project. Whether it's picking bathroom fixtures and quality products for your home, Do It All Contracting is with you every step of the way. No project is too small, we do it all! With over 145 reviews on TrustedPros, you can ensure you are in good hands! All renovations are backed by our 2-year warranty!
Do It All Contracting also specializes in exterior renovations, commercial, basement development, kitchen renovations and more! Contact us for free estimates on any remodeling services you or your business requires!

25 Years In Business
Licensed & Insured
145 Reviews on TrustedPros
High-Quality Materials
2-year Warranty
Financing Available
Expert designers available
Photos of Edmonton Bathroom Renovations
Many bathroom remodeling projects we have completed for clients in Edmonton, St.Albert, Spruce Grove, Sherwood Park, and surrounding areas.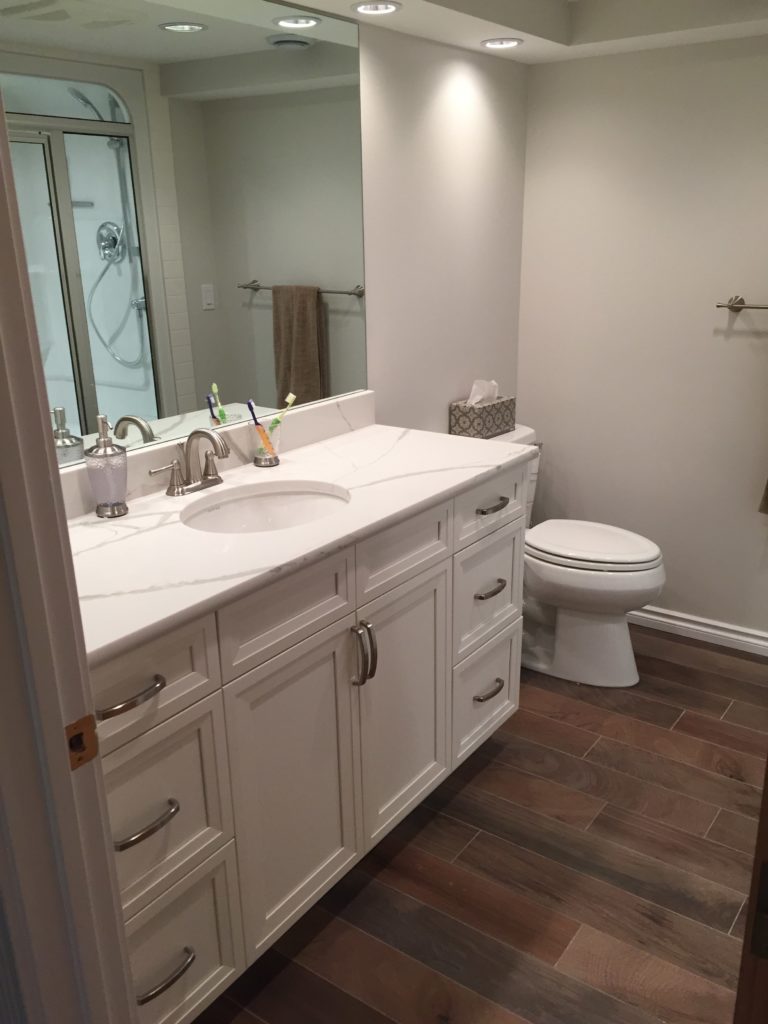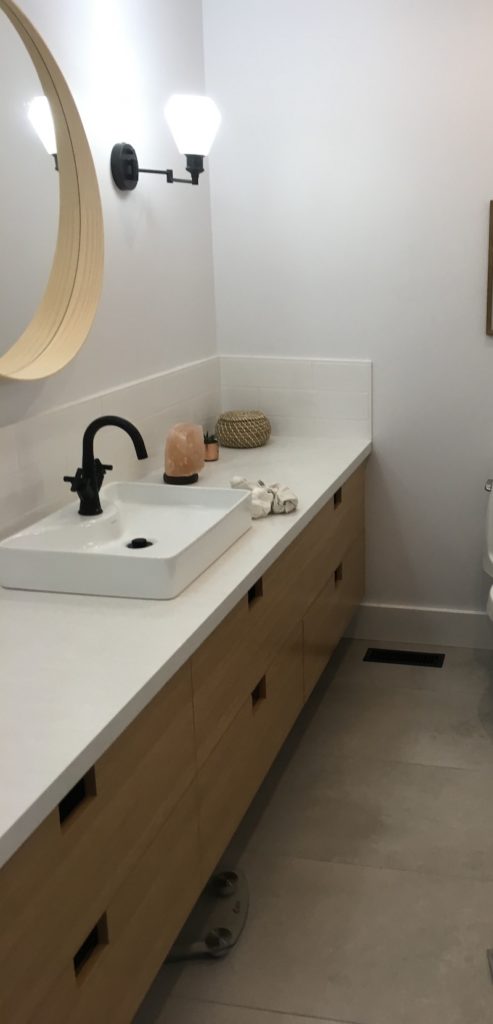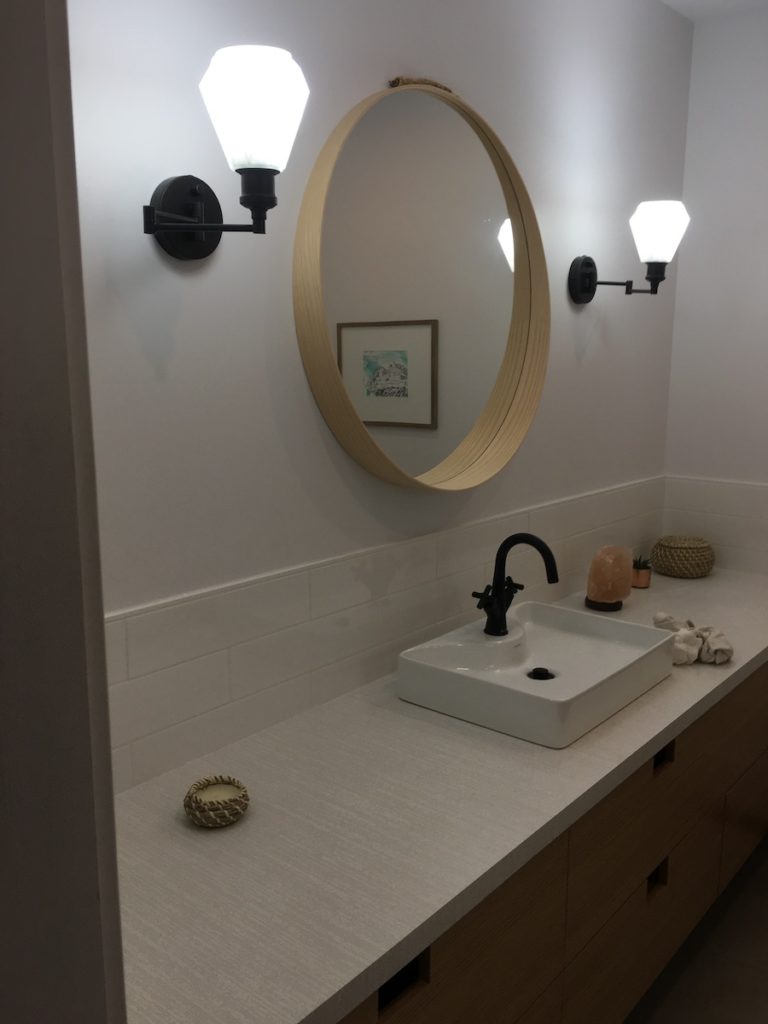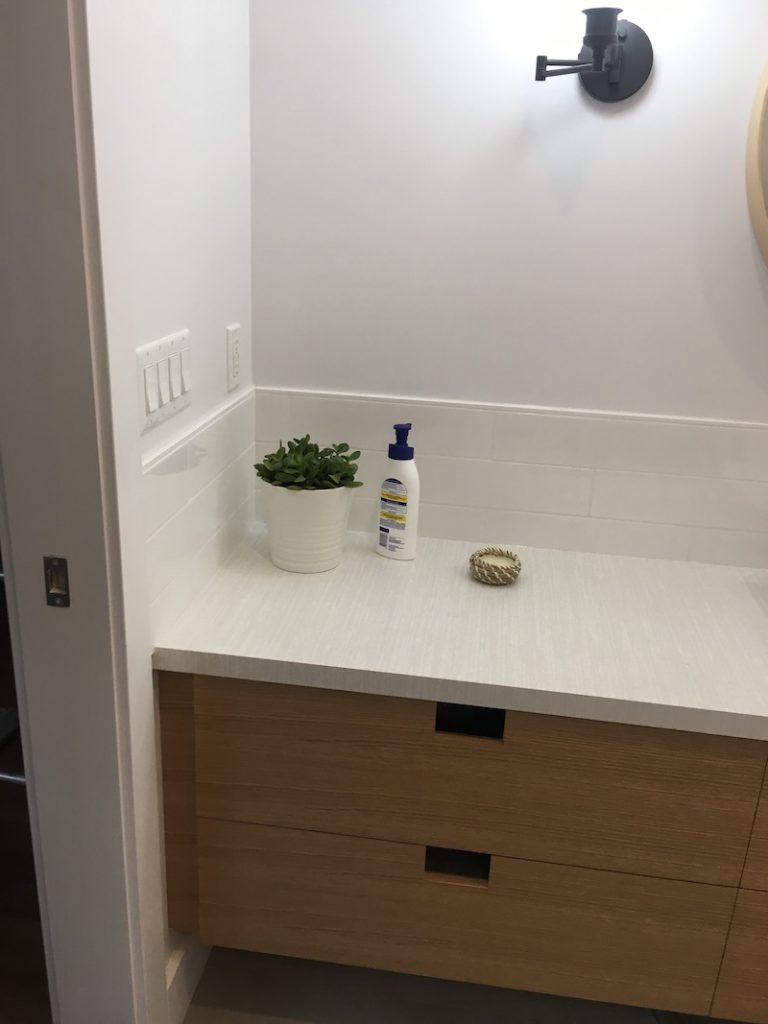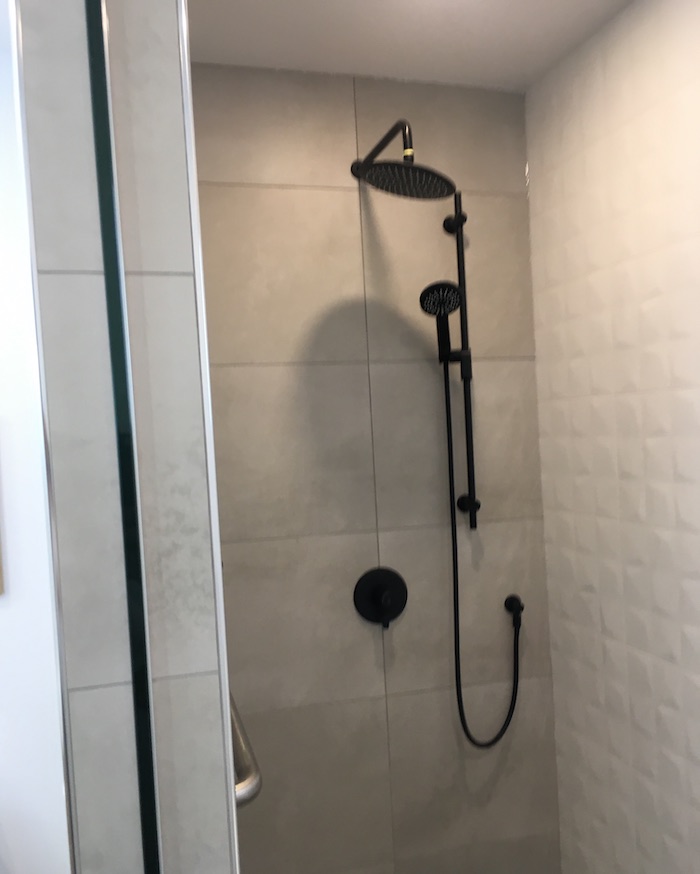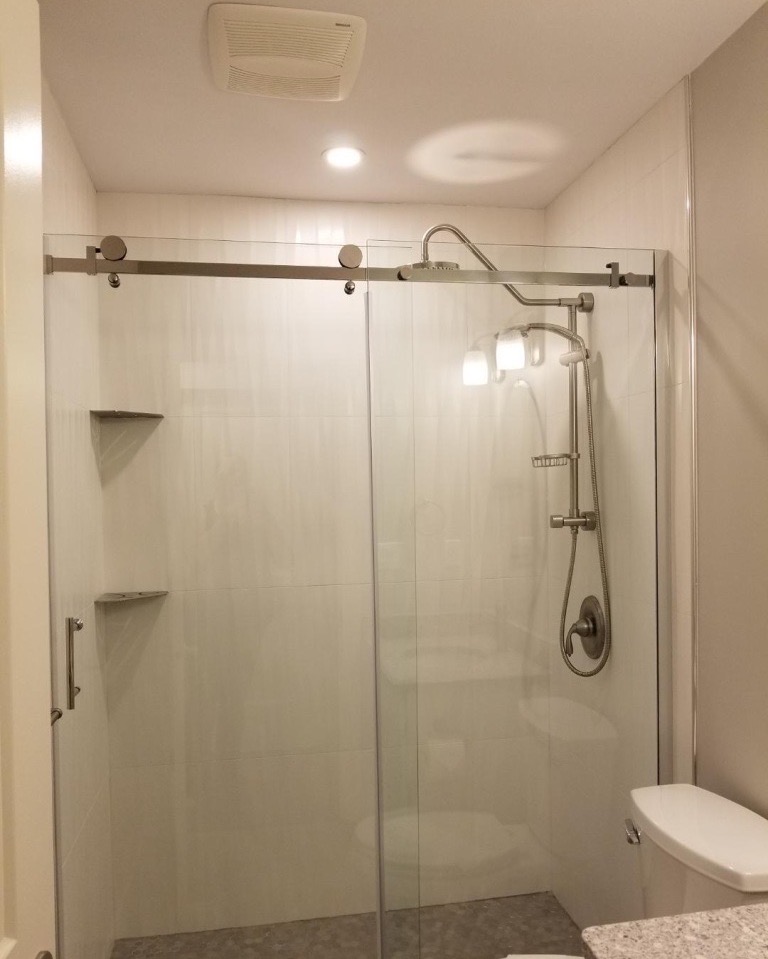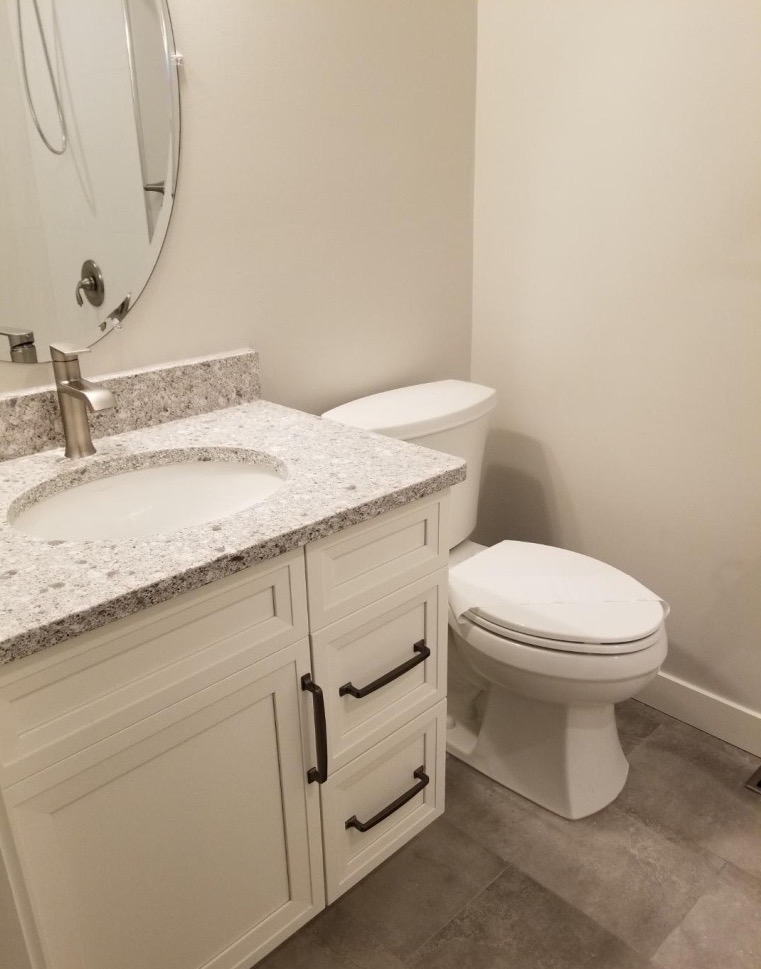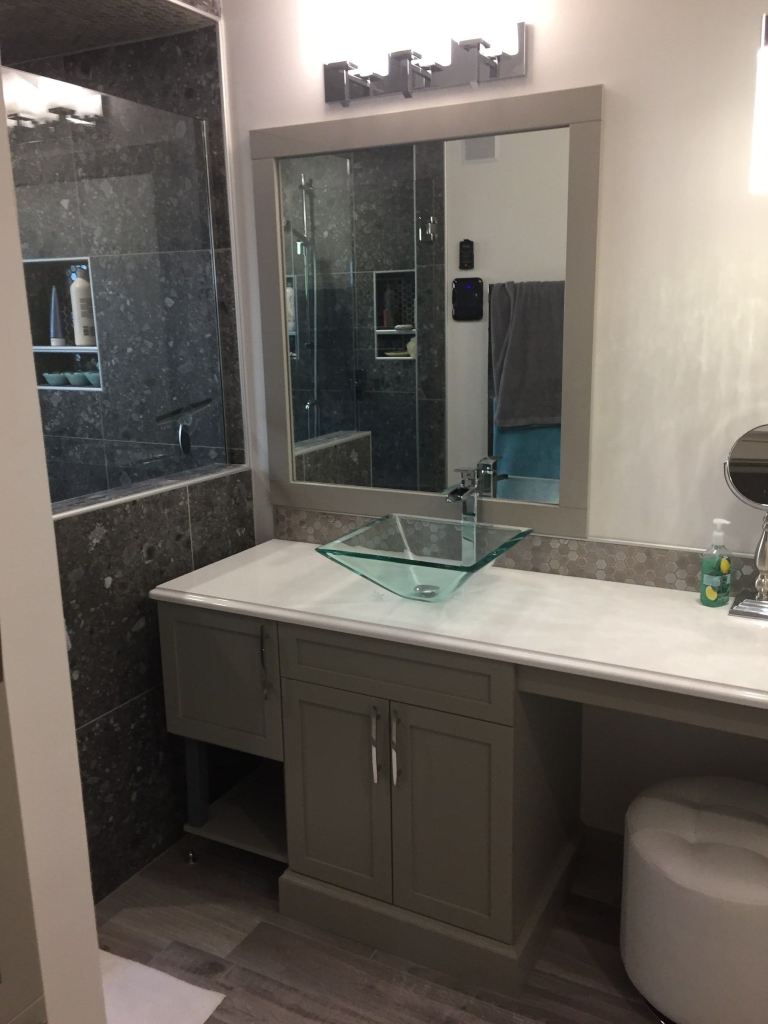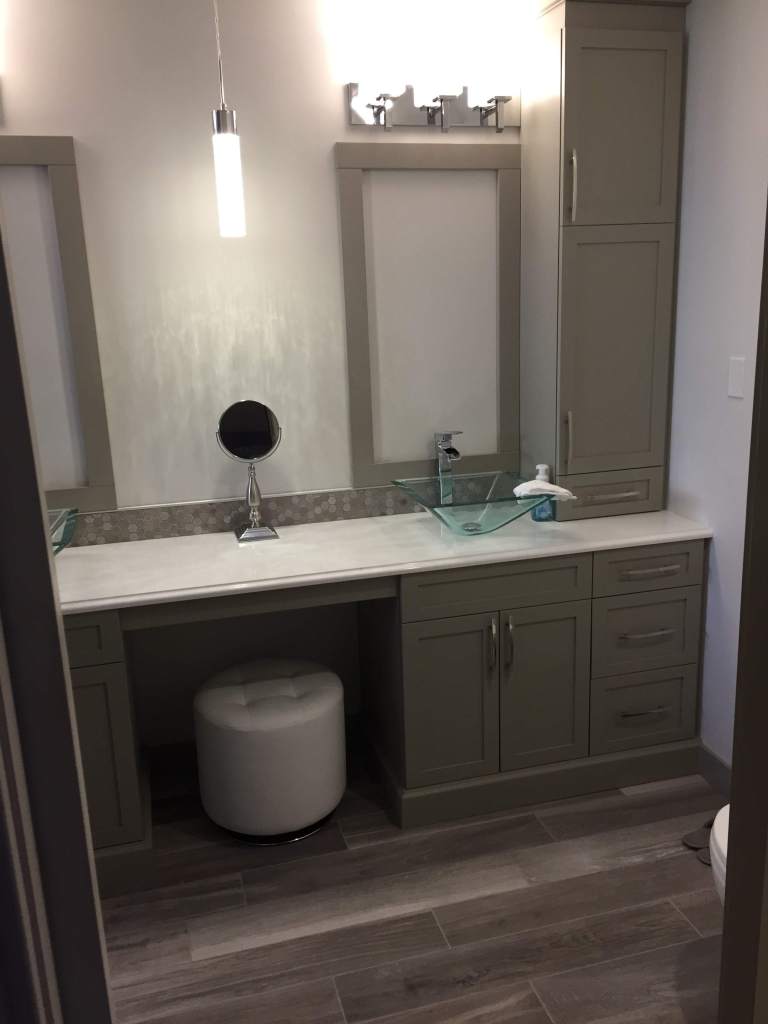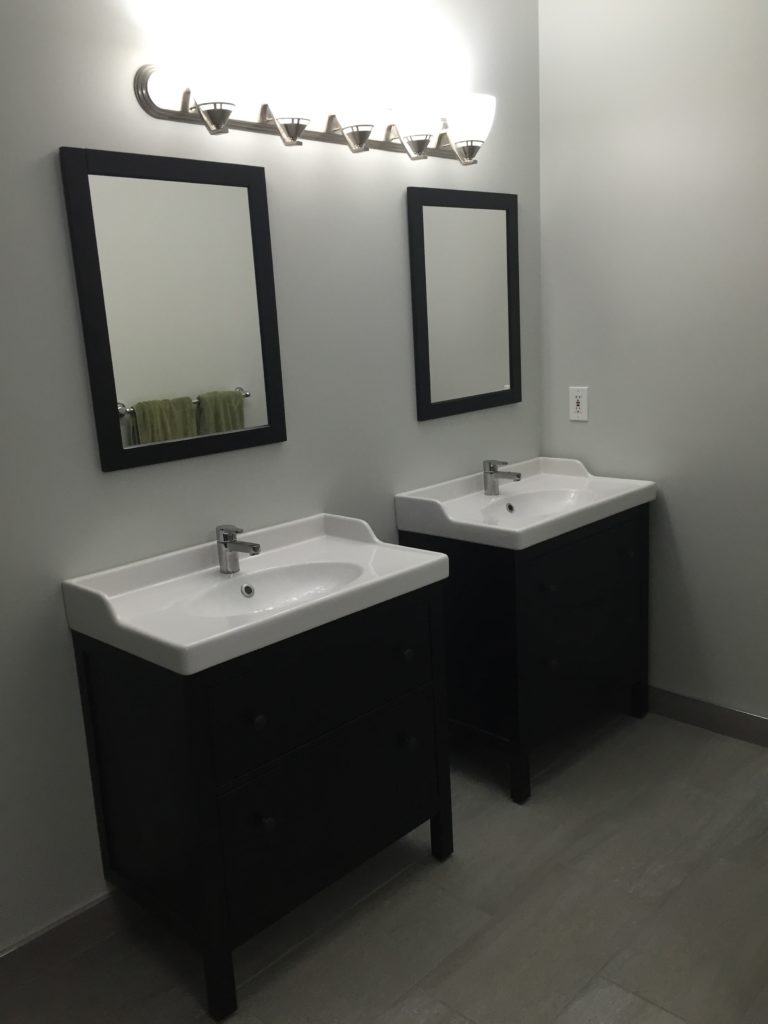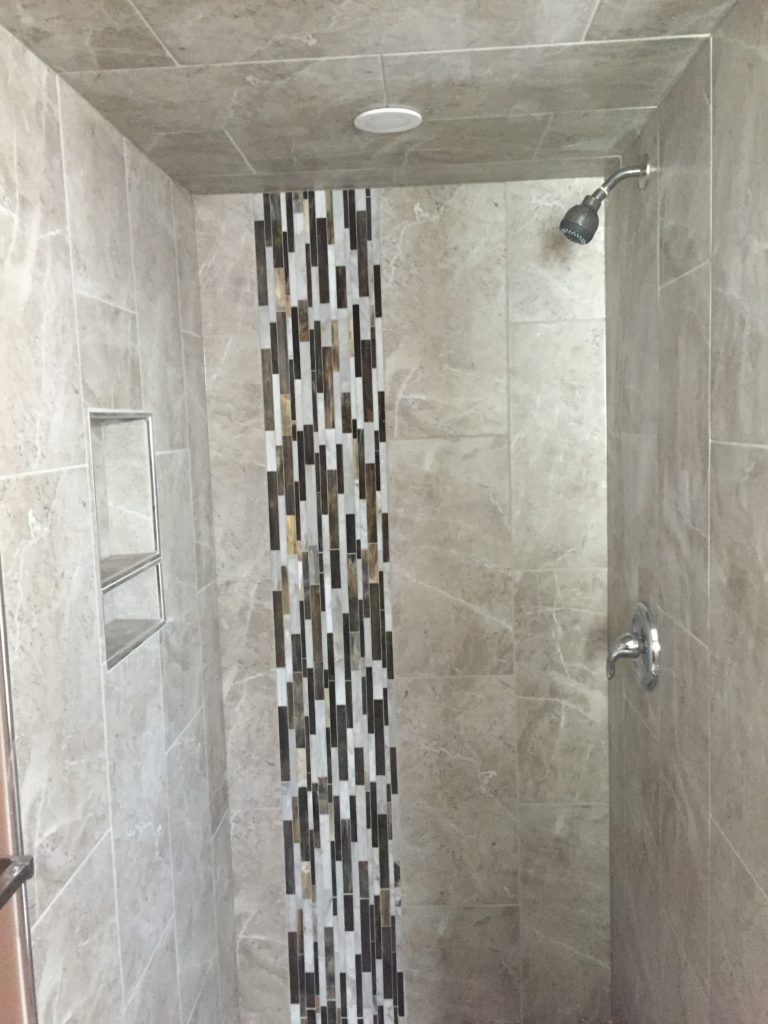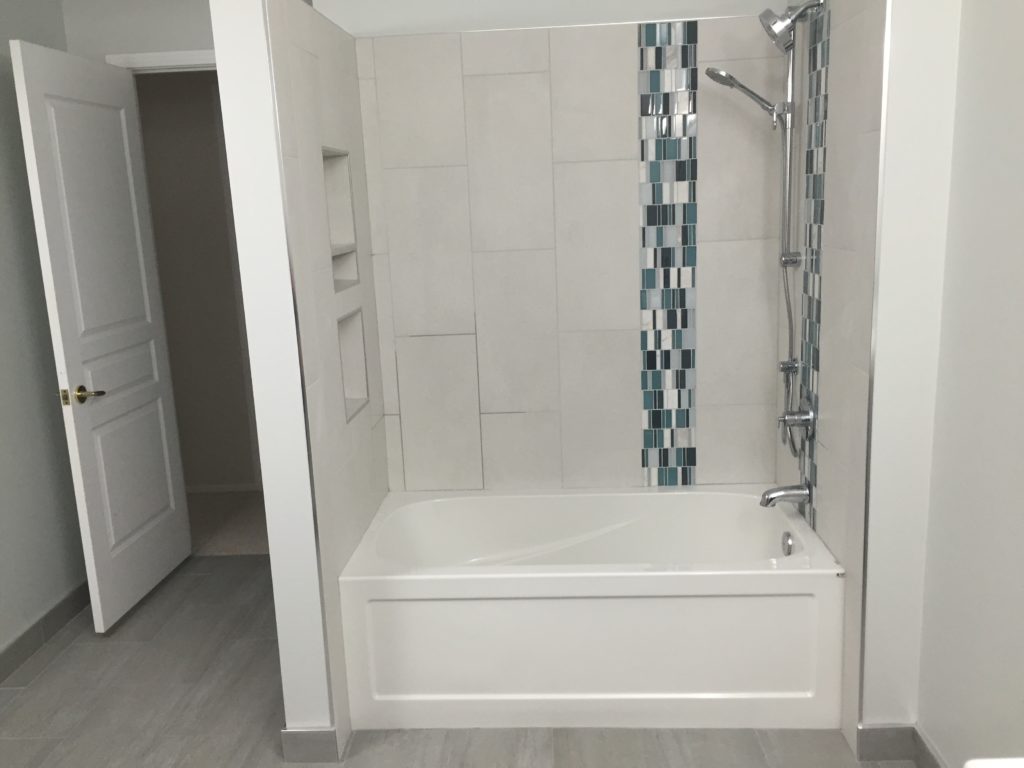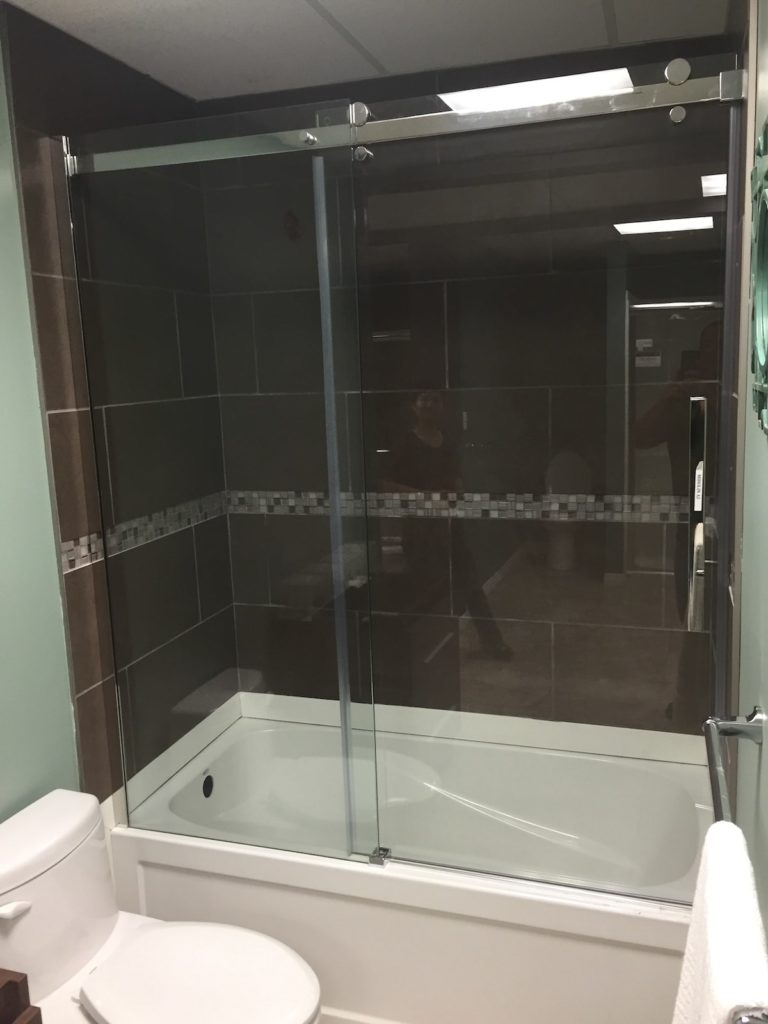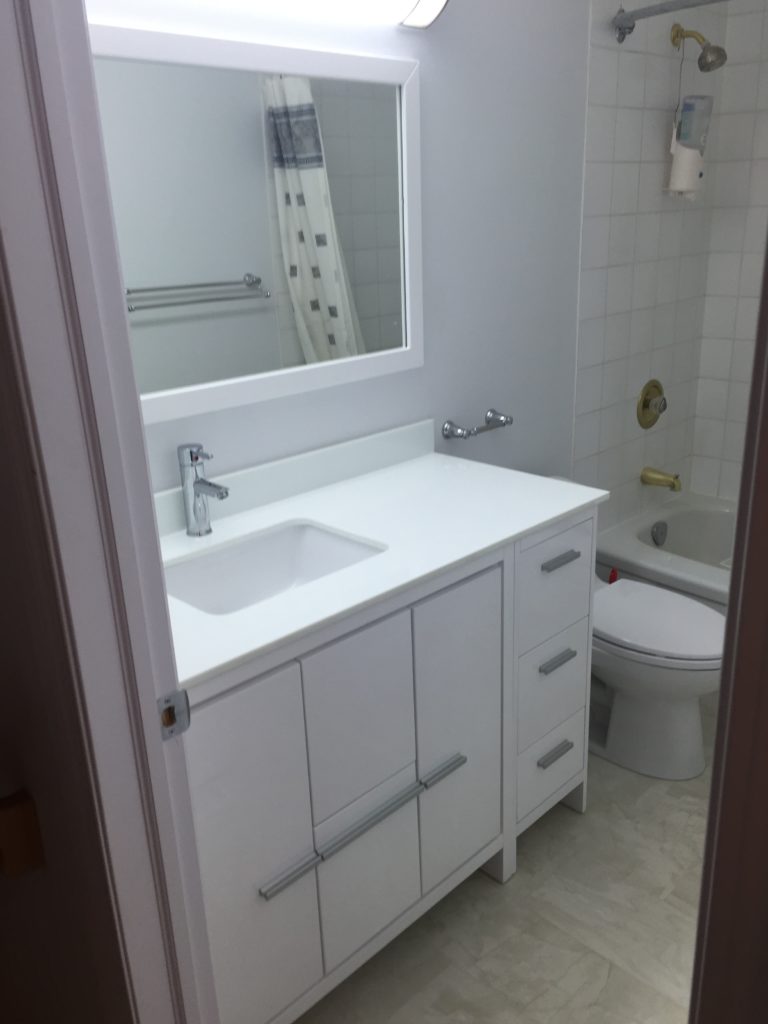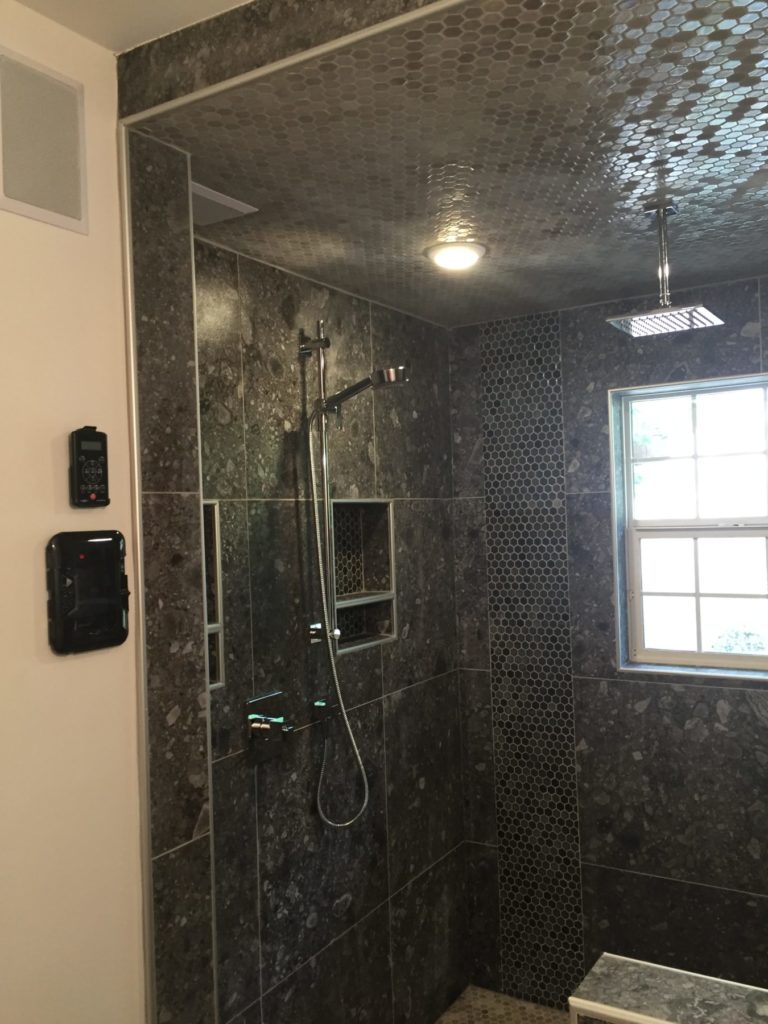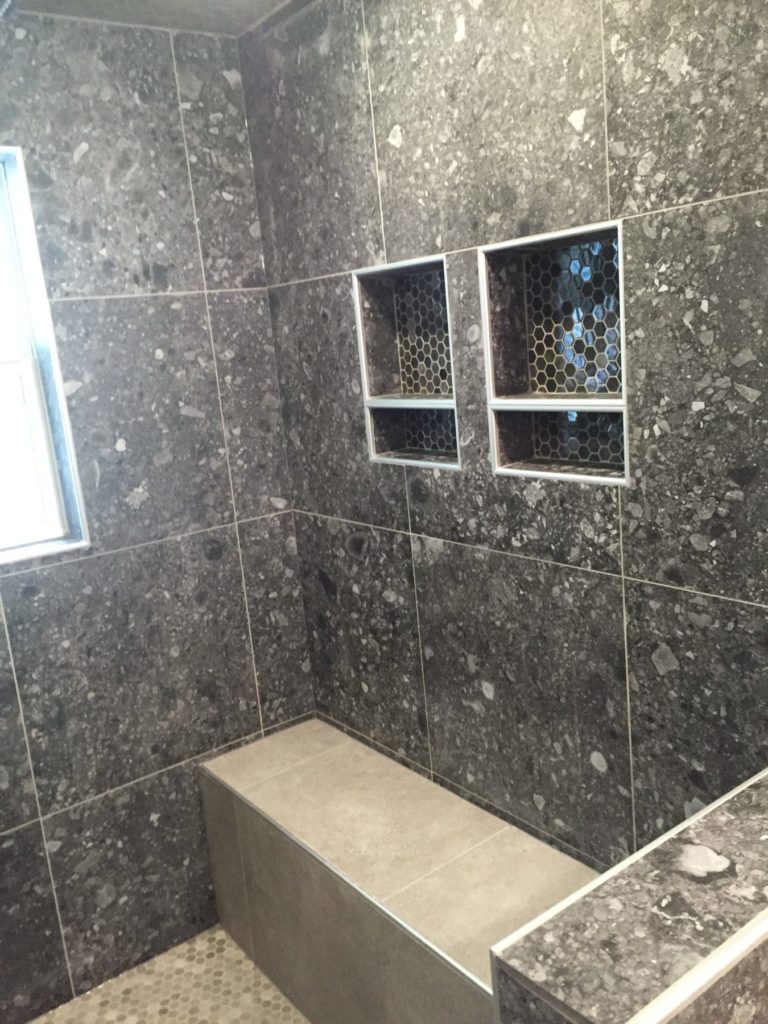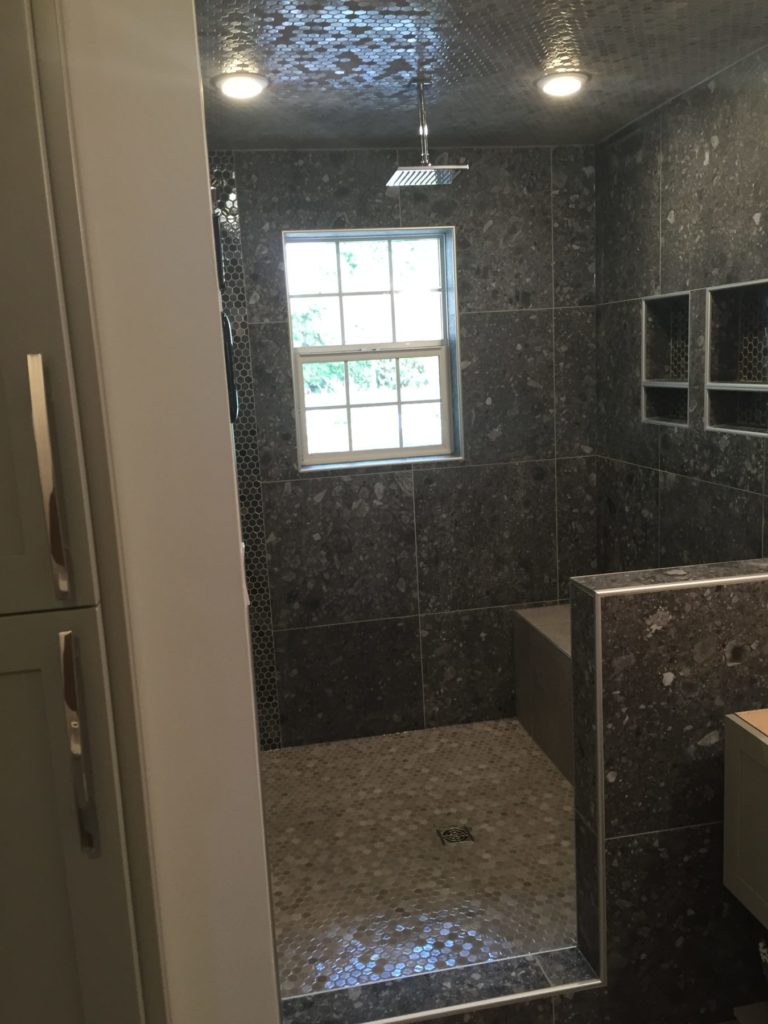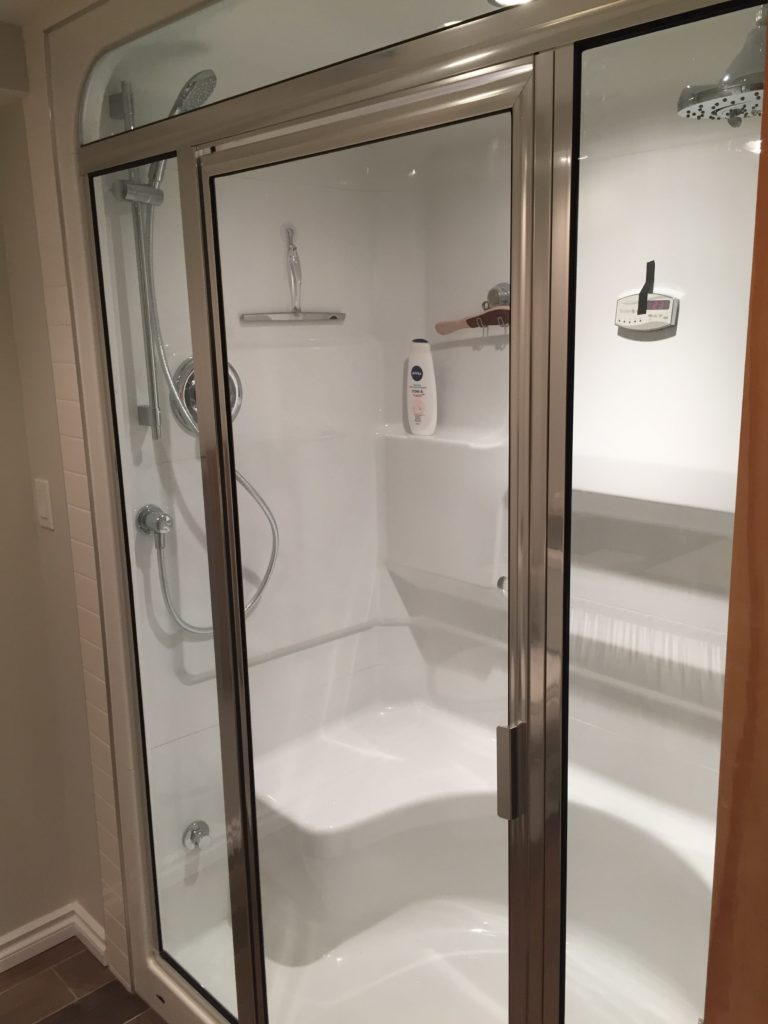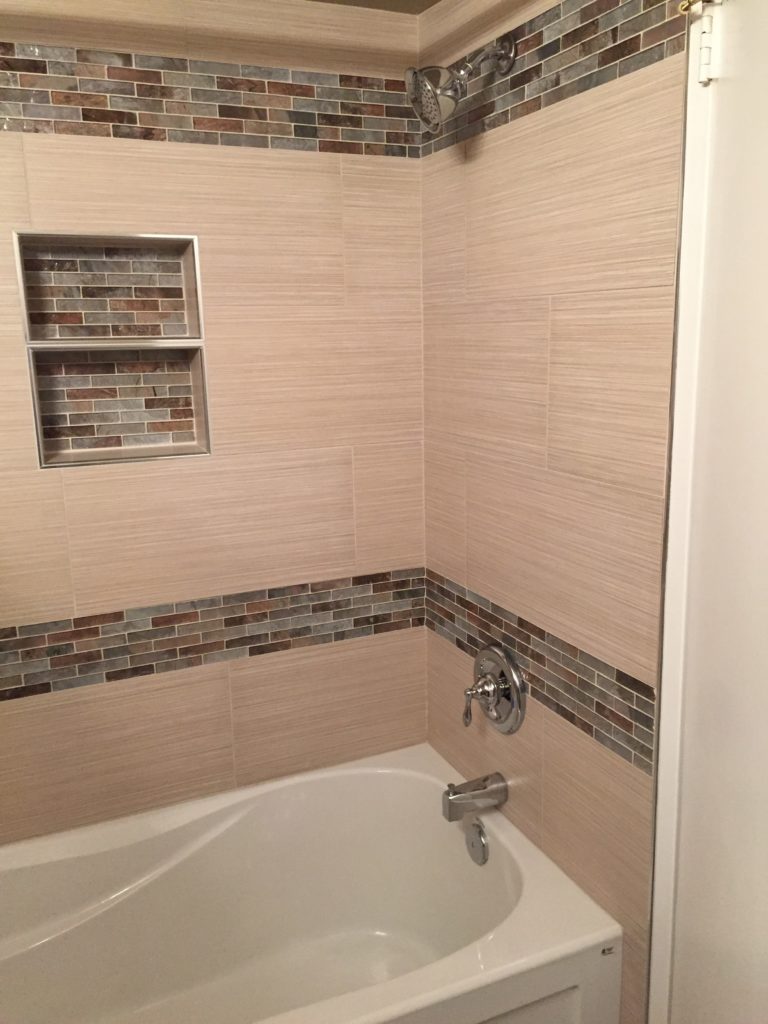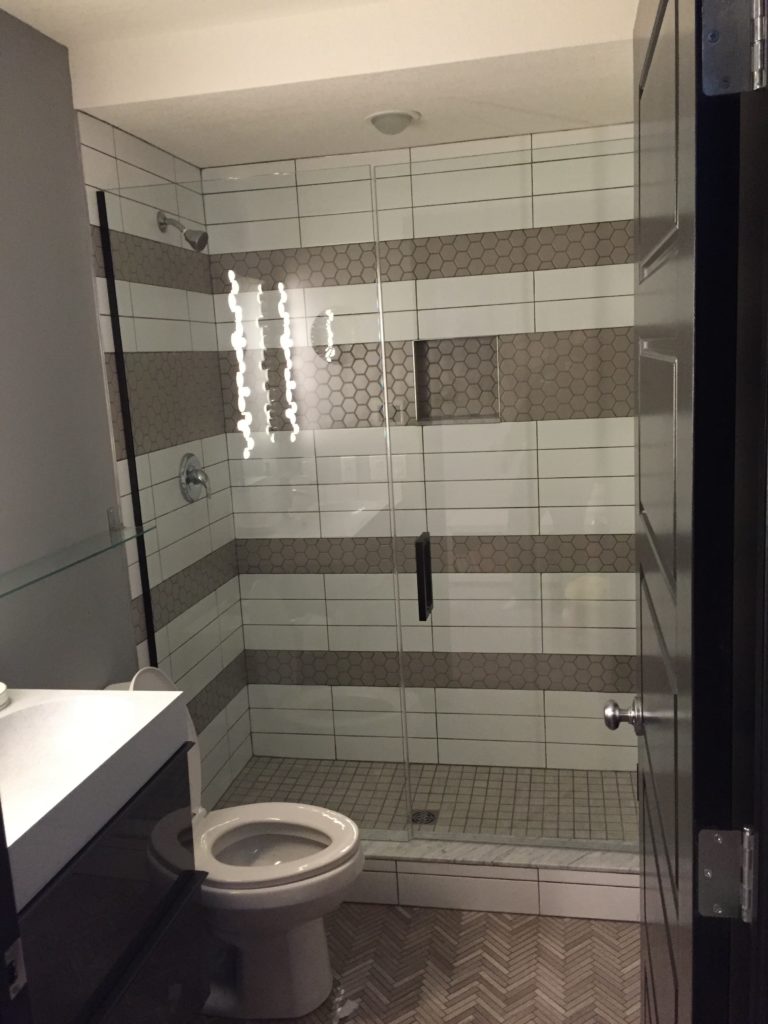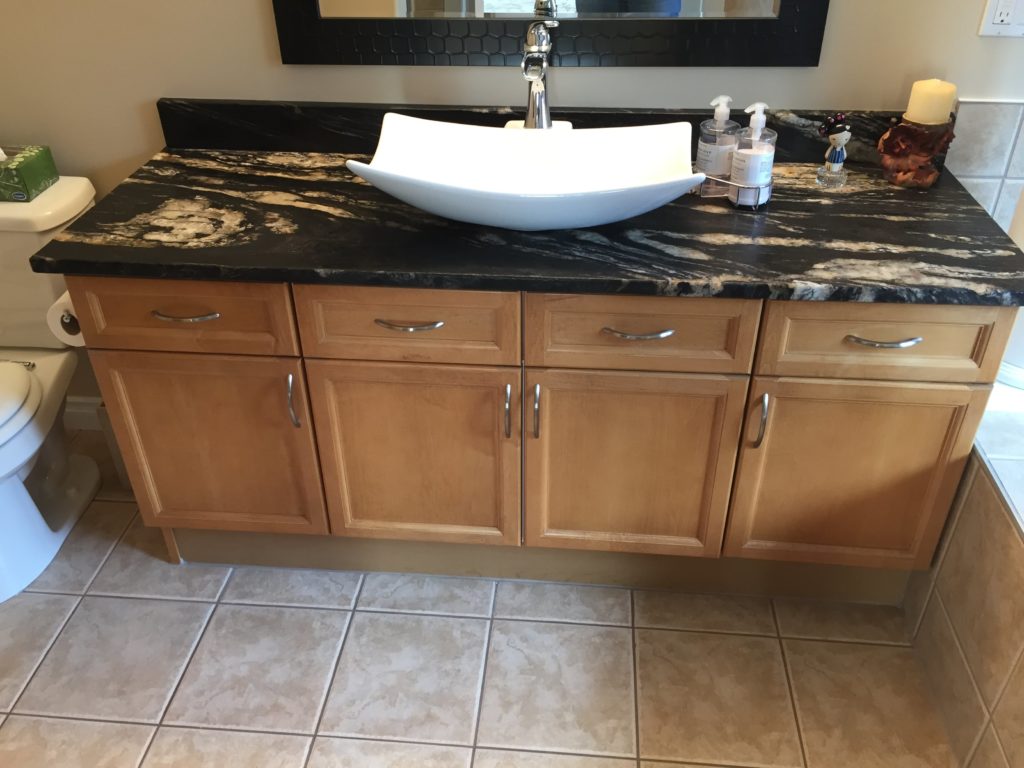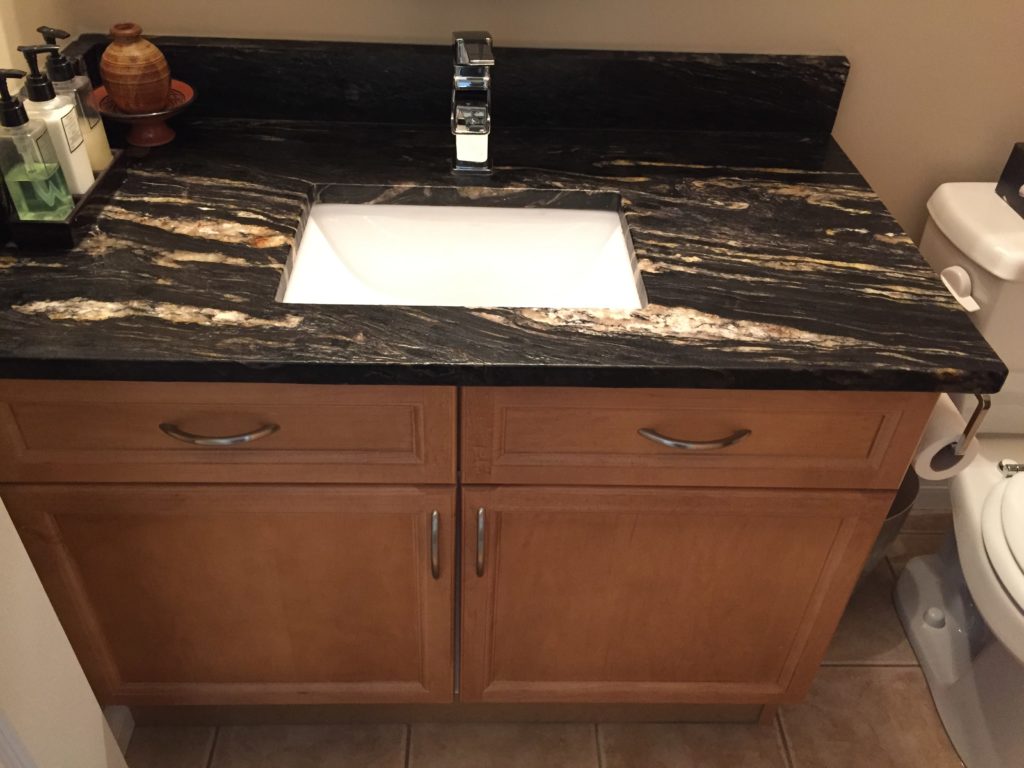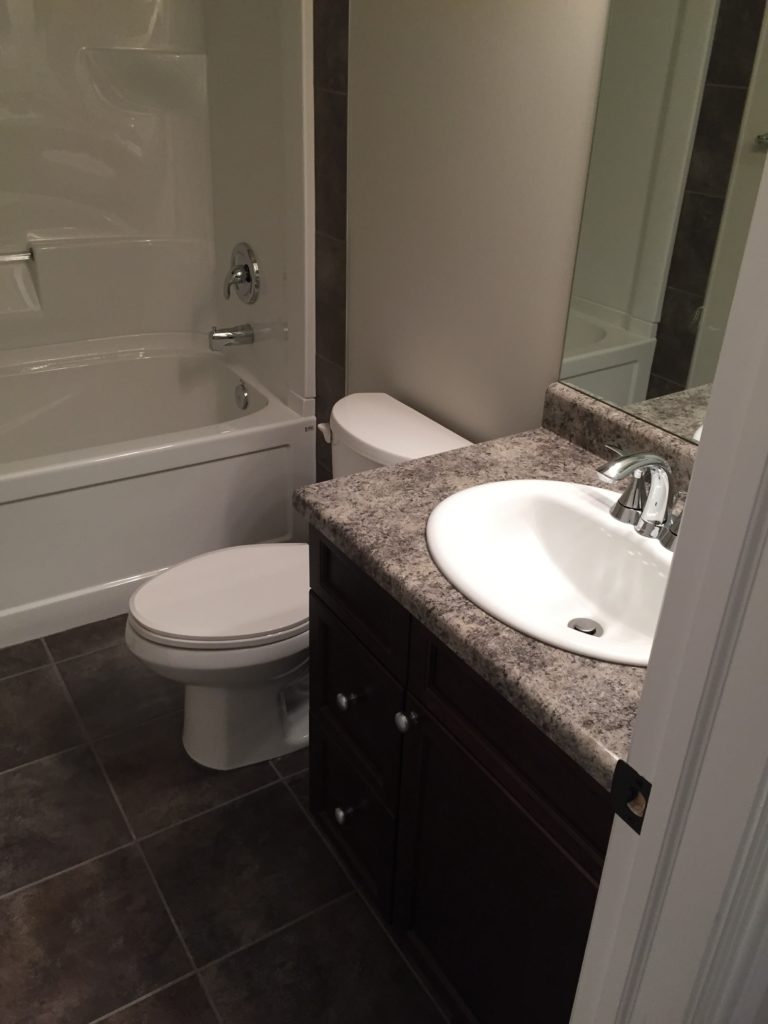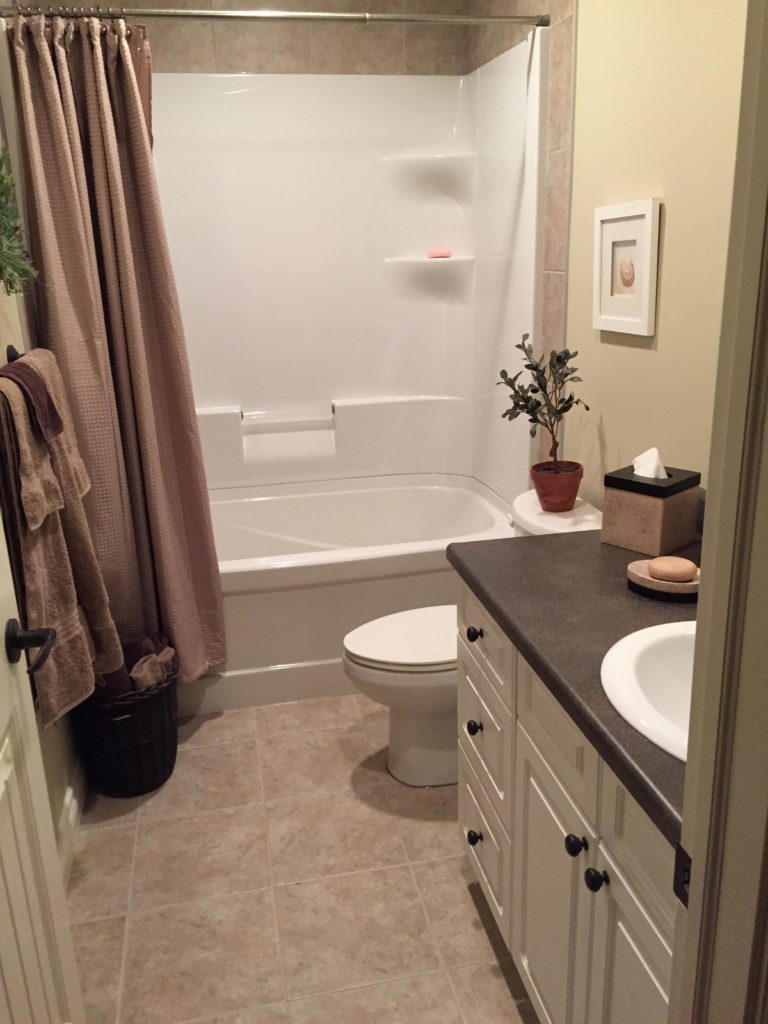 Edmonton Bathroom Renovation Services
Professional Bathroom Design
If you're unsure what to do with your bathroom, our team of expert designers can help you throughout the whole bathroom remodeling process. From picking fixtures and high-quality bathroom products, you will have a stress-free experience. You can book an appointment with our designers to go through your bathroom remodeling project, top-to-bottom.
Stress-Free Bathroom Remodeling
With over 25 years in business and hundreds of Edmonton bathroom renovation projects completed, you can ensure we are not a fly-by-night contractor leaving you with a bathroom that is not professionally done. You can read hundreds of our reviews on TrustedPros, Google, and other platforms. We are here for you throughout the whole process and even after it's completed. We strive in providing excellent customer service.
Latest Bathroom Remodeling Project Testimonial
As in any major renovation project, it was impossible to foresee all details in advance. A few items required changes or corrections on-the-fly. Joe always was very attentive, cooperative and helpful. Not a single question or concern was left unanswered.
Small or large, we do all Bathroom Remodeling Projects
Whether your Edmonton bathroom renovations project is small or large, we do it all. From residential to commercial we've completed many small and large bathroom renovations and remodeling for clients in Edmonton AB, Sherwood Park, Spruce Grove, and surrounding areas of Alberta's capital. Whether it's changing showerheads, flooring, tiles, tub, or completely changing your bathroom space, just call us to book your appointment.
Free Bathroom Remodeling Estimates
If you're unsure what to do with your bathroom, you can call the team at Do It All Contracting. We can go over your current bathroom layout and provide suggestions and feedback and create a professional bathroom within your budget and time frame. We are proud to service Edmonton and surrounding areas since 1997.
Bathroom Renovations Ideas
Looking to transform your bathroom space and need some ideas? We've gathered a list of the most common bathroom renovations we've performed. Give us a call if you're looking for free bathroom renovations Edmonton estimate!
Vanities
With the many vanity styles available (wall-mounted, double sink) they are many design options to choose from. Whether you're looking for a more modern bathroom design or something more traditional, our team of Edmonton bathroom renovations designers and experts can help!
Plumbing Fixtures
Plumbing fixtures are the most common and affordable bathroom renovations you can perform. From waterfall-style faucets to polished bathroom faucets, they can transform any bathroom space and set the tone of your design.
Lighting
New bathroom vanity lighting can help brighten your bathroom's space making it look like a new bathroom. Whether it's the classic look, industrial-style lighting, or modern lighting fixtures we can help you in picking the right fixtures for your bathroom.
Mirrors
Bathroom mirrors can help transform your space and create the illusion of extra space. This is great and affordable. Mirrors are a great addition to smaller bathrooms.
Bathroom Hardware & Accessories
Bathroom hardware and accessories can be a more affordable option for bathroom remodels. When picking bathroom accessories pay close attention to the materials and finishes. You can as well find many reviews online regarding the company and products that they offer.
Edmonton Bathroom Renovations Testimonials
Joe and his team did an excellent job with our basement bathroom renovation. They made a special effort to fit into our schedule, which I really appreciated. Joe's communication was exceptional – he was always available and responsive. We had a couple of hiccups as things were discovered under the floor but they were handled. They honored the price quoted (except for a couple of upgrades which we requested during the job). Everyone is happy with the new bathroom and it looks beautiful. I would hire them again.
Yvette
Edmonton, Alberta
Renovation of en suite bathroom to meet OT requirements for disabled access to toilet and shower stall and was basin vanity unit. Work involved electrical, carpentry, drywall, plumbing, tiling.
All the work was carried to a high standard of quality materials and workmanship within a realistic time scale and within budget. All work waste was removed during and at job completion. The premises were professionally cleaned twice during the project. Tradesmen were coordinated accurately and attended the job punctually.
John
Edmonton, Alberta
You can read more testimonials on our TrustedPros profile.
Frequently Asked Bathroom Renovation Questions
How long does a bathroom renovation in Edmonton take?

With completing many bathroom renovations in Edmonton we have a good idea of how long a professional bathroom renovation can take. If your bathroom renovation doesn't involve plumbing, rewiring, and tiling, the job can be as little as two days and no more than a week. If we are completely changing your bathroom space; plumbing, electrical, flooring, tiling, etc. It can take up on average 2 to 4 weeks. These are averages and times will vary depending on scope, product, and trade availability.
Do you have references and testimonials we can view?
Do you do partial bathroom renovations?

Yes, we tackle any size of bathroom renovations Edmonton project, small or large! Whether it's installing new tiles or a complete bathroom remodel, contact us for a free estimate.
What's the cost of bathroom renovations?

A big cost factor of any professional bathroom renovation is the size of the bathroom, finishes, and what work will be performed. The average cost according to multiple sources is $15,000, low-end cost: $5,000 and High-end cost: $25,000+

Do It All Contracting full Edmonton bathroom renovation projects usually start at $10,800. However, contact our team of bathroom professionals for a free estimate!
What will raise the cost of a bathroom remodeling project?

If you're planning on running new pipes and moving your existing plumbing, this will really add cost to your renovation project. If possible keep your vanities, toilet, and shower in the original location to reduce the cost of your renovation.
Does a bathroom renovation increase my home's value?

According to multiple articles online, homeowners can recoup up to 50% of costs put into Edmonton bath renovations. Updating worn-out pieces, or changing the overall look of your bathroom and creating a more functional space is something new homeowners look for when purchasing properties.

Budget-friendly renovations with the best return on investment for bathrooms are vanities, flooring, and tub/shower replacement.
What locations do you service?

Since 1997 we have been servicing Edmonton AB, St. Albert, Morinville, Sherwood Park, Spruce Grove, Stony Plain, and surrounding areas. However, if you are outside of our service areas, don't hesitate to contact us and we will see if we can be of any help in your home renovations.
What warranty do you over on bathroom renovations?

Do It All Contracting Ltd offers a 2-year warranty on all renovation projects, whether it's for your home or office. Feel free to call us if you have any further questions.