Exterior Renovations Edmonton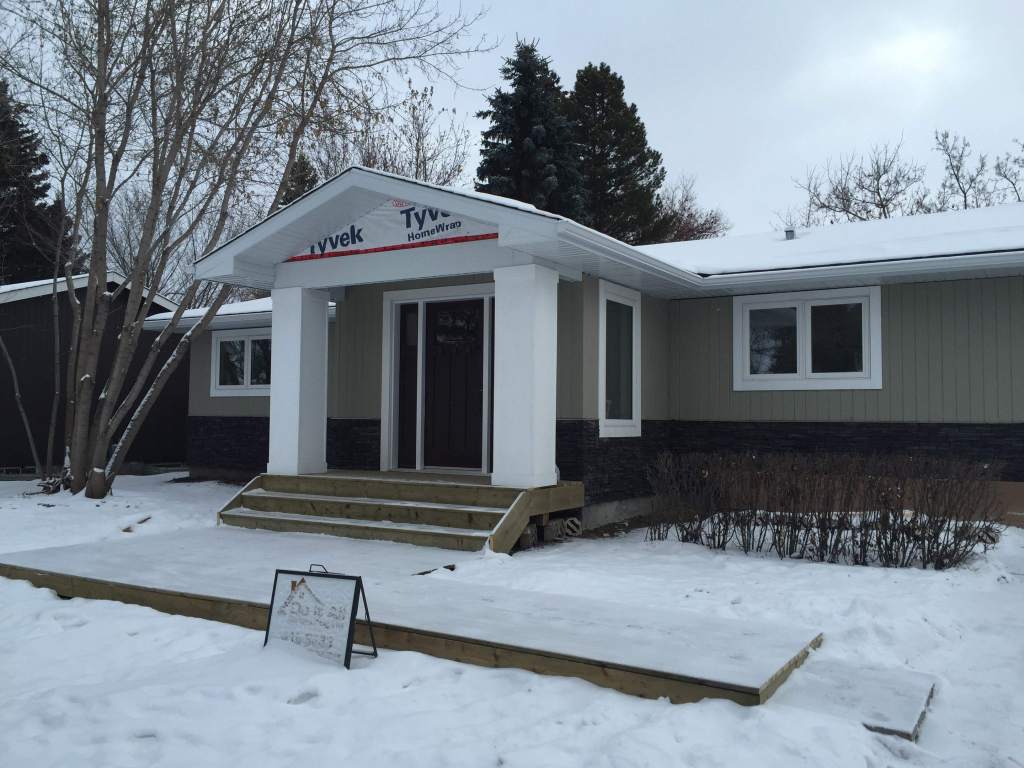 Professional Exterior Renovations – Edmonton & Area
Do It All Contracting Ltd has been providing exterior renovation services in the Edmonton area for more than 23 years. Over the past 20 years, we've developed a strong reputation in the Edmonton area, all thanks to our wide array of exterior renovations & repair and our commitment to properly getting the job done the first time and within our client's budgets.
We've completed many Edmonton exterior renovations projects that include:
Complete home exterior renovations
Deck, Siding and painting
Concrete and landscaping services
Window and roof replacement/repair
Get a custom quote today and find out how we can make your home exterior renovation dreams come true.
Servicing Edmonton, St. Albert, Morinville, Sherwood Park, Spruce Grove and area. If you're looking for exterior renovations Edmonton and area, don't look any further! We're your go-to provider for bathrooms, kitchens, basements and commercial renovations since 1997.
Benefits Of Carrying Out Exterior Renovations In A House
Adds Value
Most value-adding looks to increase the value of their house with the renovation project. The potential buyers can get a picture of what the house is worth right from the exterior appearance. There are some easy exterior renovations that add value to any home.
Energy Efficiency
Most of the remodeling projects also help enhance the energy efficiency of the house. This comes in the form of window repairs or even replacement with the energy-efficient designs that provide dependable insulation. The other type of insulation enhancement solutions could come in the form of roof repairs and roof upgrades.
Exterior Upgrades With A Difference
To add to the curb appeal of the house changing the appearance of the exterior deck is also part of the home exterior upgrade projects. Adding wooden decking to replacing the flooring in the deck in case of damage are some of the types of upgrades that people look for. Sometimes a fresh coat of paint or a new wood stain can make your external deck look new. With this, you can create the ultimate lounge spot in the house to welcome guests.

Add Value To Your Home
100% Commitment-Free Quote
Landscaping
Landscaping projects small and big are also part of our portfolio. This can be a beneficial addition to the house and help increase the home value as well. Creating miniature gardens or adding some green outside the house can make your house stand out and also create a lasting impression on anyone who passes by. We also help create low maintenance landscaping solutions that continue to look good with minimal efforts from your end.
Security
The one huge benefit that comes with carrying our renovations in the home exteriors is to strengthen the security of the house. Replacing old and broken doors and windows is an important part of carrying out security measures. By installing durable and strong windows you can prevent break-ins and keep your home and your family safe.
Exterior Renovations With A Purpose
With all the functional benefits of Edmonton exterior renovations comes the advantage of creating a cozy environment for the house. This helps you match the exterior theme with the posh interiors you might have in your house. It also helps prepare your house to stand strong against extreme weather conditions. Paints that do not fade, materials that are easy to maintain and designs that are trendy and in line with your preferences are what we offer for homeowners looking for external home upgrade projects.
Photos Of Our Exterior Renovations (Edmonton & Area)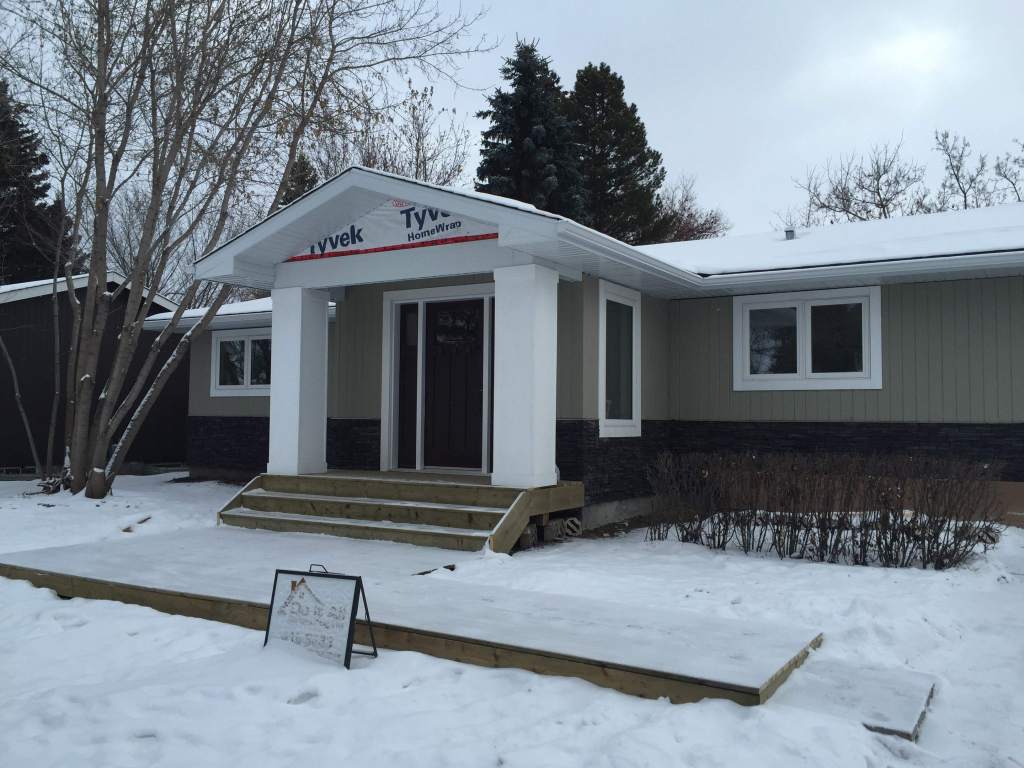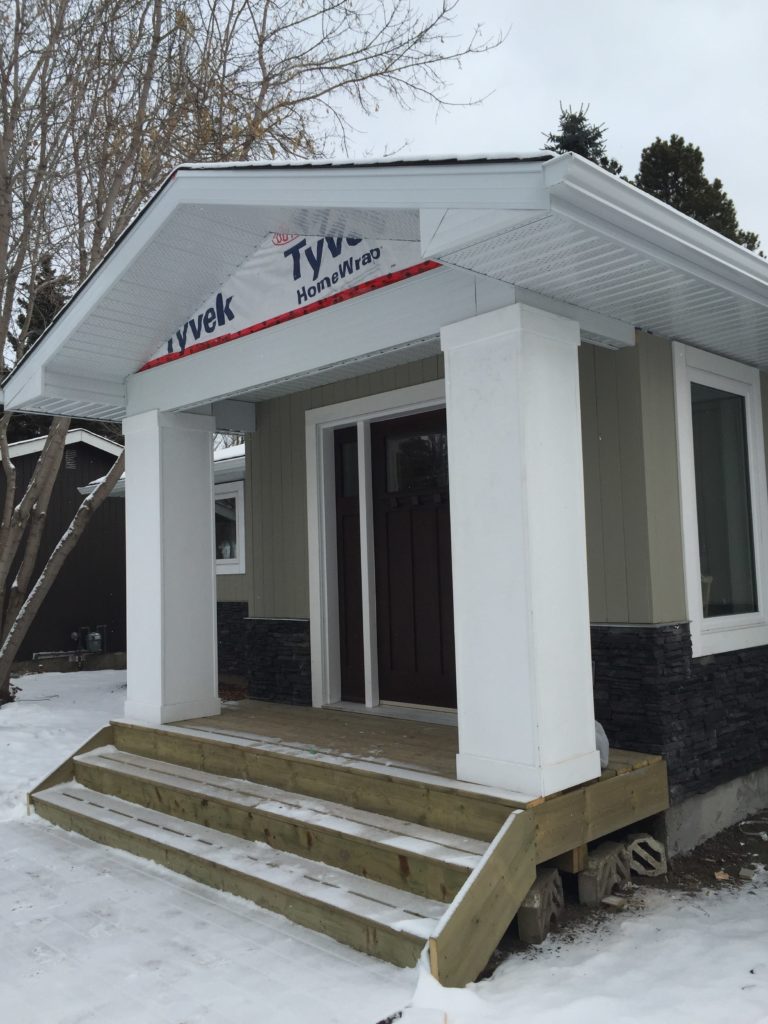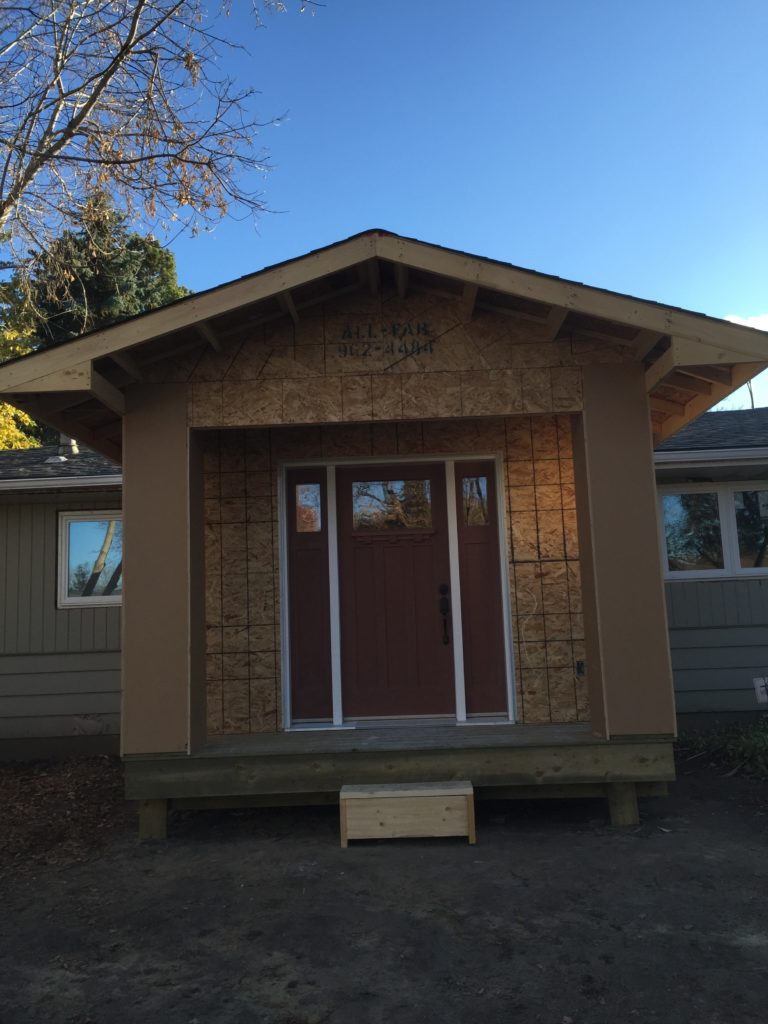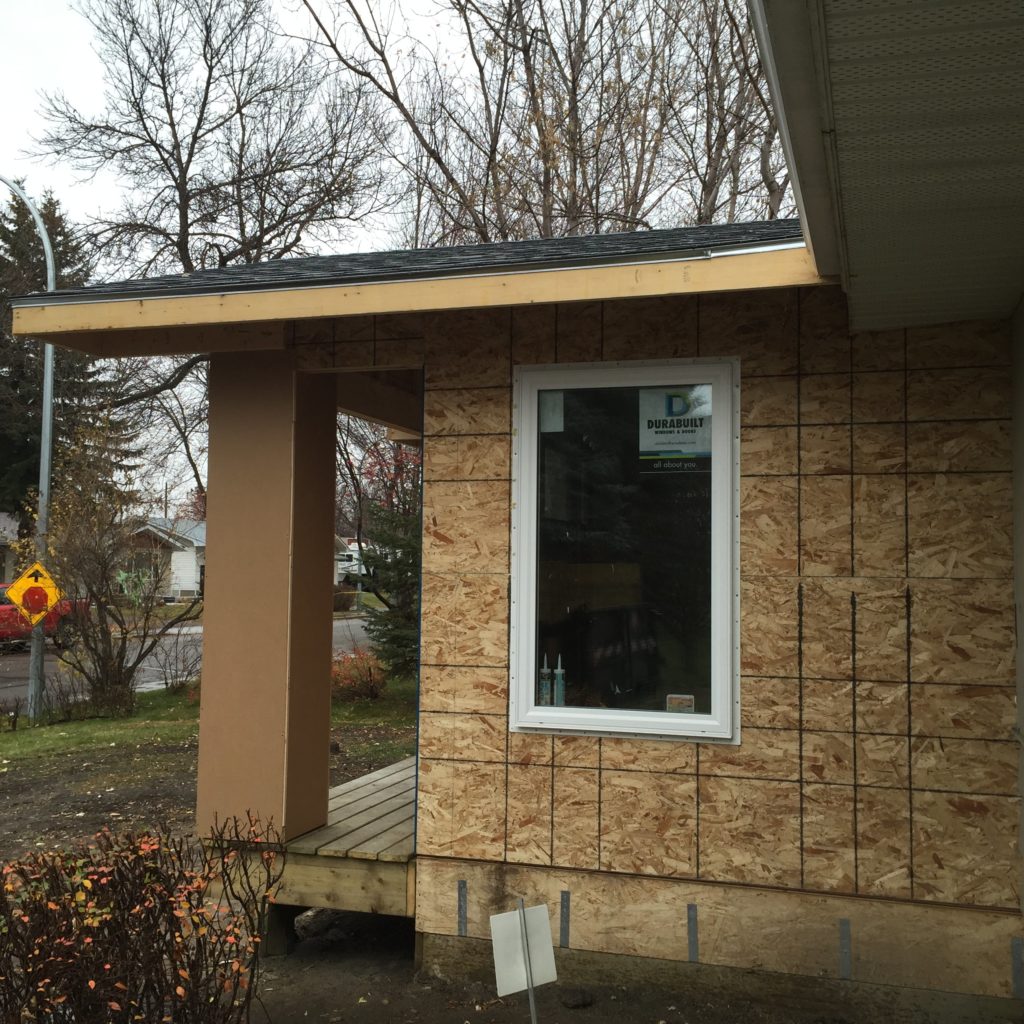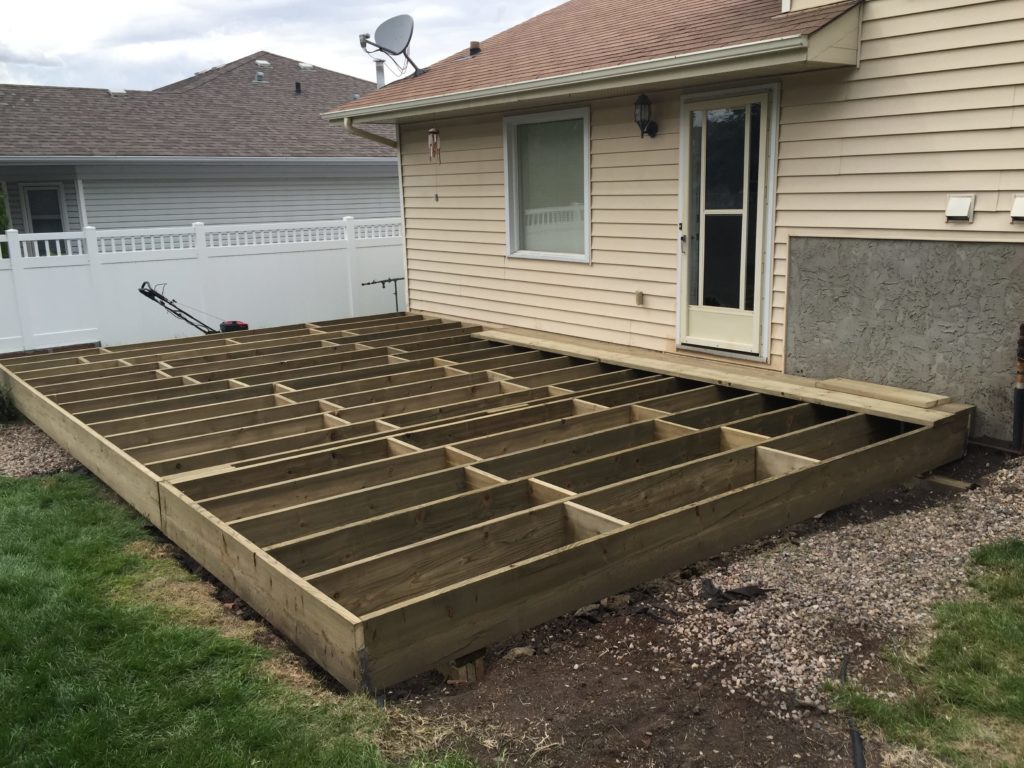 Exterior Renovations Questions
Can exterior renovations be done anytime of the year?

Exterior renovations in Edmonton & surrounding areas can be done throughout the year with some exceptions in cold weather. Most common times to renovate the exterior of your home or office is in the spring, summer or fall.
Our house is colder than normal in the winter. What could it be?

Most common areas for cold air to come into your home is from windows and doors. We advise having a home inspector coming into your home and performing a thermogram. Also, if you suspect it's the insulation of your home, you can use the tool at myheat.ca if you're located in Edmonton, St. Albert or Sherwood Park.
Do we need a permit for exterior renovations if we live in Edmonton?

Yes. You can read more about permits here, if you live in Edmonton. If you're in need of a permit for any other renovation project no matter where you live, we can help you with this process.
What warranty do you offer on exterior home renovations?

Do It All Contracting Ltd offer's two-year warranty on all work. You can also visit our accounts on Trusted Pros, Houzz and Google for testimonials from our amazing clients over the past 20 years.
What other renovation services does Do It All Contracting Ltd specialize in?