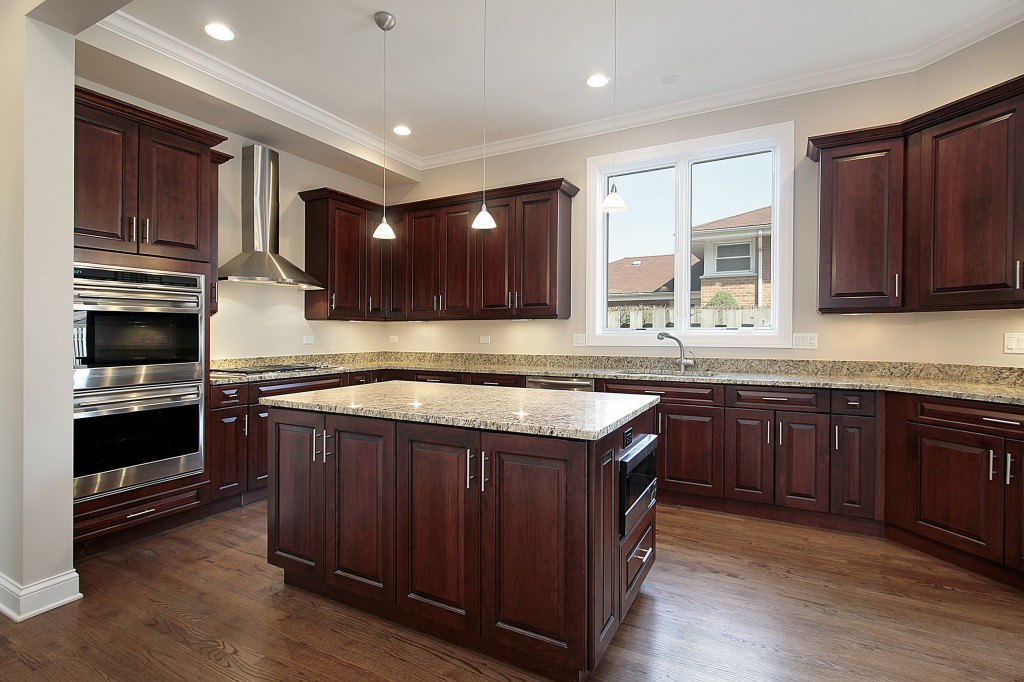 Kitchen Renovations Edmonton
Give your kitchen a new look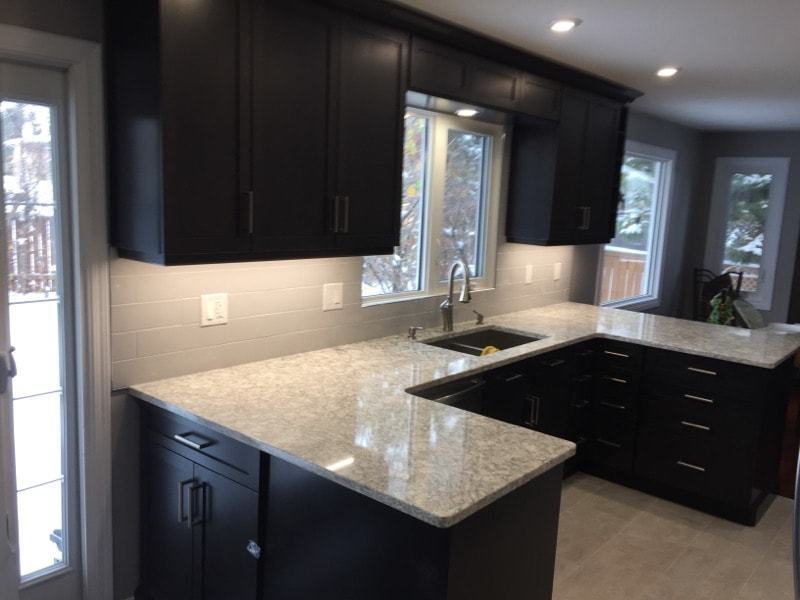 Professional Kitchen Renovator – Edmonton & Area
Do It All Contracting Ltd has been providing kitchen renovation services in the Edmonton area for more than 23 years. Over the past 20 years, we've developed a strong reputation in the Edmonton area, all thanks to our wide array of kitchen renovations & remodeling and our commitment to properly getting the job done the first time.
From full remodels to replacing countertops, our expert staff will work with you every step of the way and stay within your budget. We've completed many Edmonton kitchen renovation projects that include:
Complete remodels
Custom cabinetry
Custom countertops
HVAC integration
Plumbing and electrical
Painting, drywalling and flooring
Servicing Edmonton, St. Albert, Morinville, Sherwood Park, Spruce Grove and area since 1997. If you're looking at completing kitchen renovations, don't look any further. We have performed many Edmonton kitchen renovation projects. Building to design, Do It All Contracting can help you every step of the way.
Give your kitchen a new look!
Do It All Contracting Ltd is the highest rated general contractor in Edmonton, Alberta. We have over 23 years of experience in the business of kitchen renovations and 120+ reviews on TrustedPros.
Build the kitchen of your dreams with us!
The Many Benefits That Kitchen Renovation Projects Can Give You
Design
A pragmatic design that makes the organization simpler is the key driving factor that sparks the need for a kitchen renovation in many homes. It could be in the form of adding more cabinets or removing a few to create more space for movement. The other popular element that is part of the project is to add a kitchen island or even a breakfast table. You can expand the kitchen space by combining kitchen and dining in one or even create an open kitchen that feels convenient for the whole family to access. Shelves can be converted to drawers and vice versa, depending on the kitchenware you own. You can also add a separate pantry space for storing groceries or some open shelves to show off the old porcelain and glass cutlery that you have been cherishing for ages. The one main benefit of altering the cupboards and storage is to create a designated spot for every item in the kitchen and thus maintain the counter clean and clutter-free.
Utilizing Your Kitchen Space
Creating space is another reason why people choose to work with a professional contractor. On inspecting the available zone, we can provide ideas that can make the kitchen feel more spacious. A kitchen where just one person can stand and cook would not be the best option for a family in the long run. Unrestricted movement is also critical when it comes to safety in the kitchen. Sometimes, the practical addition of space might not be possible. This is when we can convert closed cabinets to open shelves or even change the colors or come up with other solutions to virtually expanding the space.
Flooring Options
Flooring projects are also common requests from homeowners. It would be best if you had a floor that is easy to maintain and safe to walk around. No matter how well you manage, your messes and spills are prone to occur. Therefore, the countertop and flooring materials you pick have a huge impact on the effort needed to clean the kitchen. There are many low maintenance tiles and countertop treatments available to help eliminate the problem of stubborn grime.
Energy Efficient
Increasing the energy efficiency of the kitchen can be another goal when it comes to upgrades. It could come in the form of a new appliance purchase or even in the form of better insulation and ventilation wherever required. A modern appliance with a good energy rating would help save your utility bills. From ovens to dishwashers, there is a variety of appliances that you might regularly use. Proper positioning of the appliance is also critical when it comes to efficient functioning and energy consumption.
Eco-Friendly Kitchen Materials
When you perform a kitchen renovation, you are welcoming the possibility of choosing eco-friendly materials. Sustainable materials can come in the form of bamboo, glass, or even reclaimed timber for various elements.
Safety
Enhancing the safety aspects and comfort of cooking are the other perks of upgrading the cabinetry and structure. Securely locking high cabinets for cleaning chemicals and sharp tools to be kept out of reach from children, maximum utilization of awkward corners to store large pots and pans, the choices are plenty when it comes to making the kitchen safer and more convenient to use.
Ventilation & Lighting
Ventilation and lighting also have a strong influence on the final results. We can help add windows if that is something that you would like, and this lets more natural light into the kitchen. If that is not in the scope, we can get efficient light fixtures to do the job. Ventilation in the form of a kitchen hood with a powerful suction capacity can increase the efficiency of ventilation.
Personalized For You
If not for the multitude of functional reasons for which people choose to update their kitchens, you have the excuse of creating a vibrant space. A colorful space, something eclectic and audacious, a minimalist's paradise, a farmhouse kitchen replica, a vintage den – whatever be the style you would like to mimic in your kitchen, we help create that in the space available. The aesthetics, the colors, and textures that go into the cabinet doors and even the hardware like knobs and handles influence both functionality and appearance. A beautiful new kitchen personalized to fit your favourite theme can make you happy the moment you step into it.
Peace Of Mind
When you carry out any of the above changes, there are electrical and plumbing tasks that are critical in the completion of the project. Moving the position of the sink or even adding an extra sink might be essential. Sometimes you might add more electrical outlets depending on the position of the appliances. Safe and secure installation of the electrical modifications as well as plumbing alterations is possible when you work with Do It All Contracting. This makes the project feel complete with the assurance of establishing safety for the peaceful use of the kitchen every single day. We have completed various quality home renovations in NW Edmonton and all surrounding areas. Our team of professionals and contractors are highly qualified for any custom home renovation project.
Photos of Kitchen Renovations (Edmonton & Area)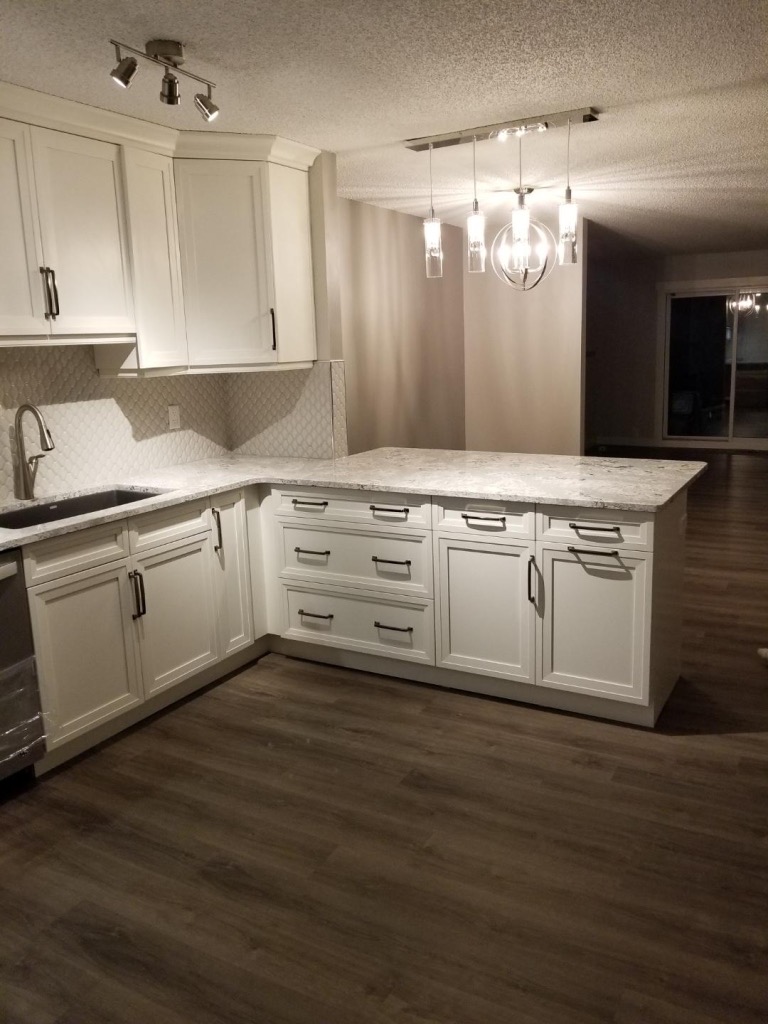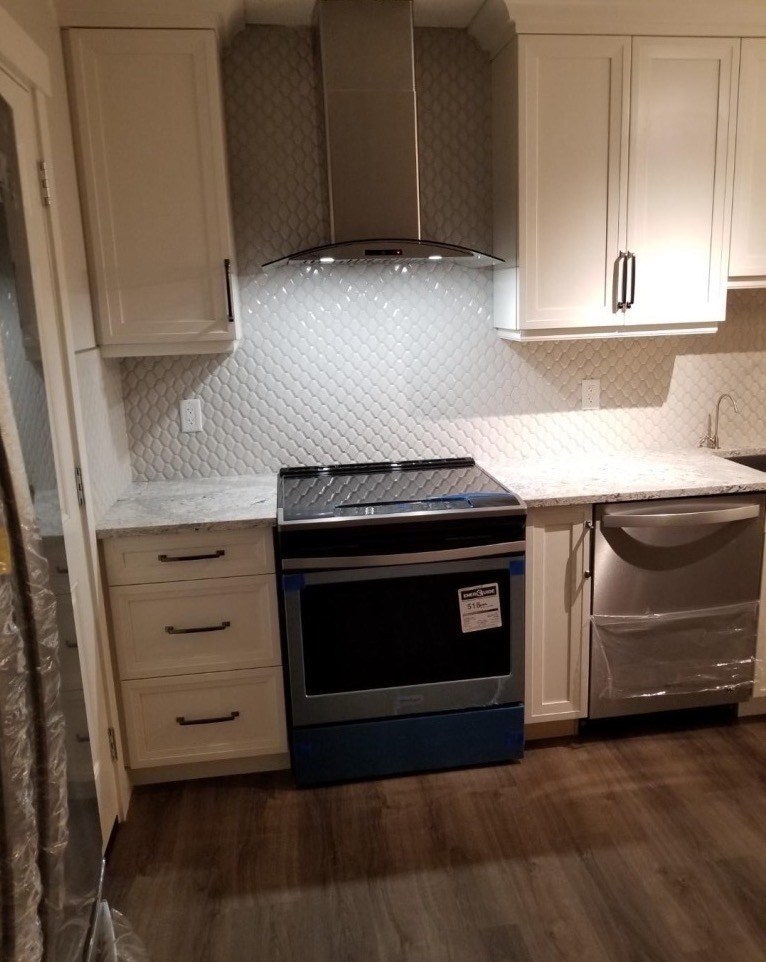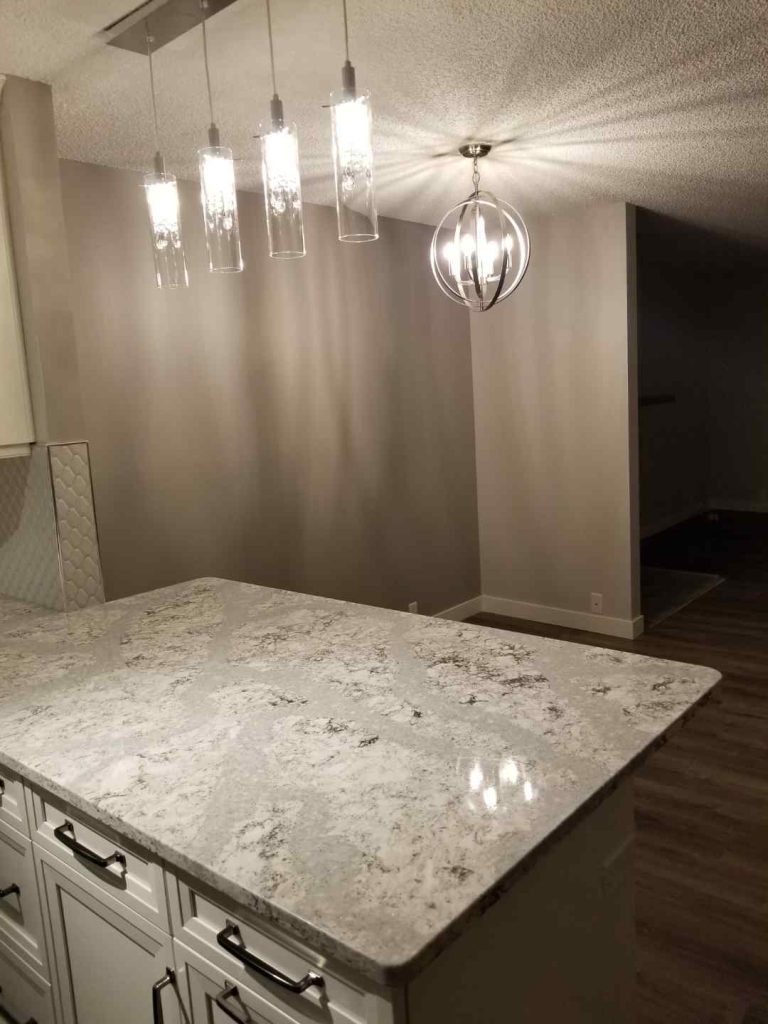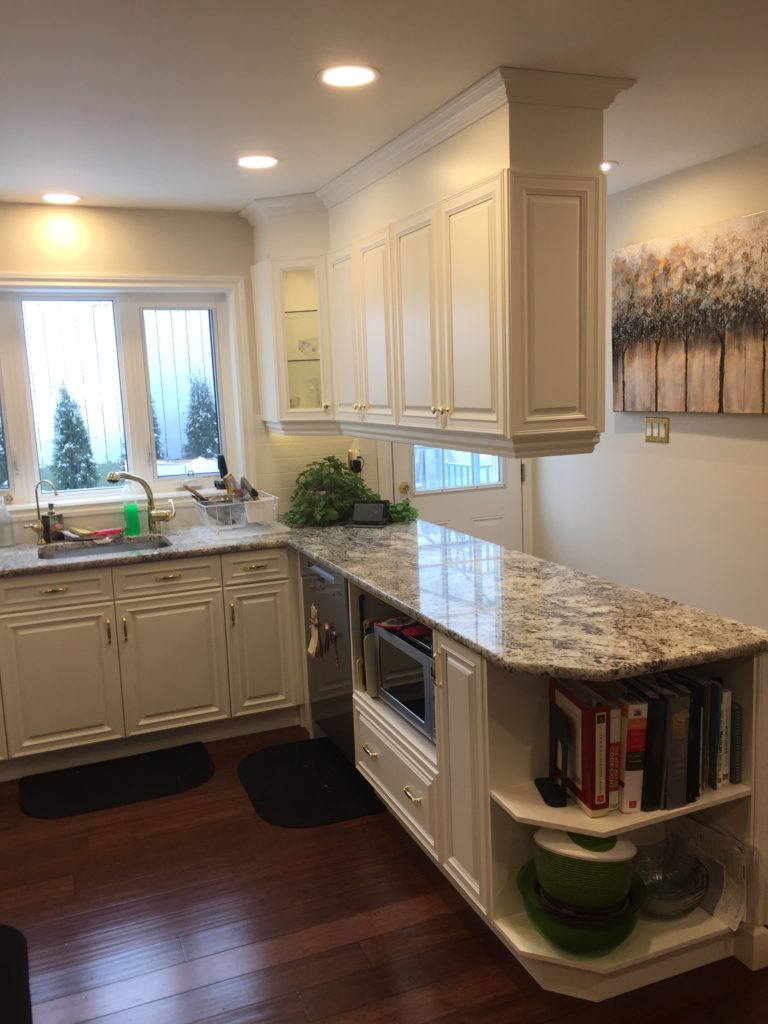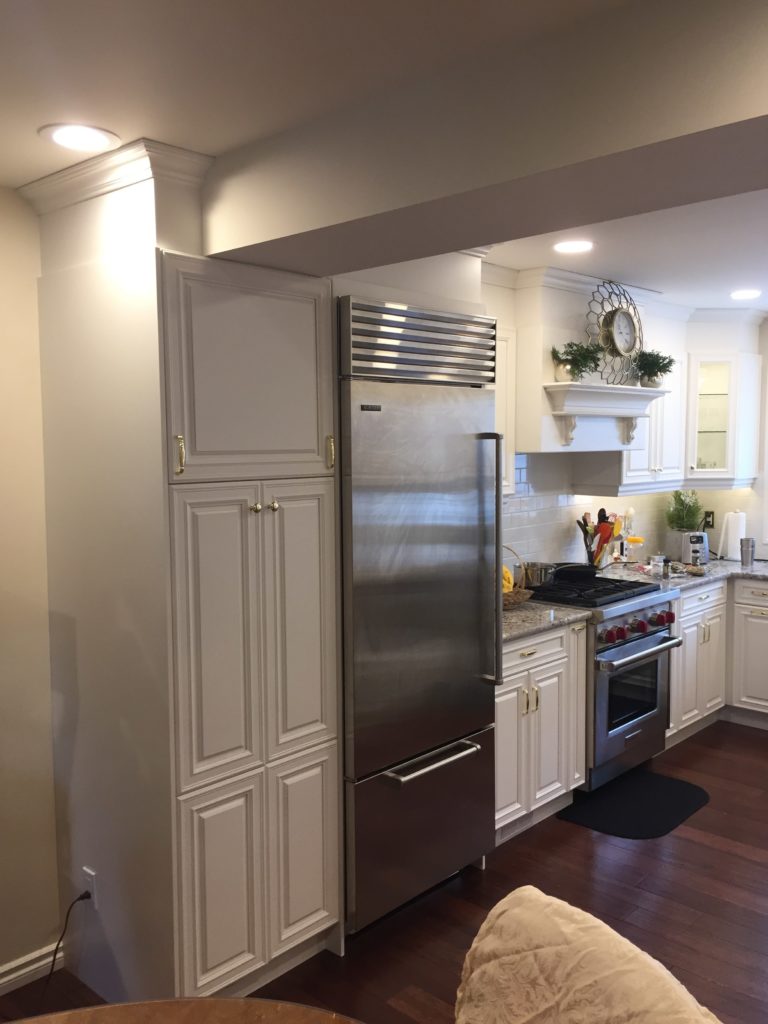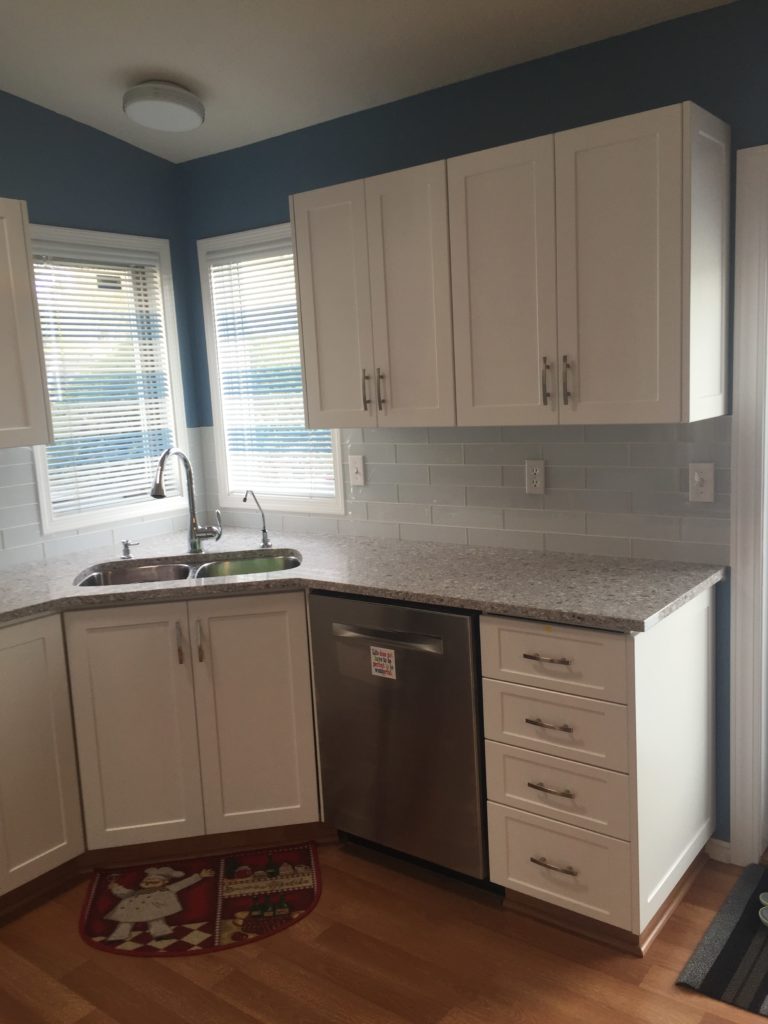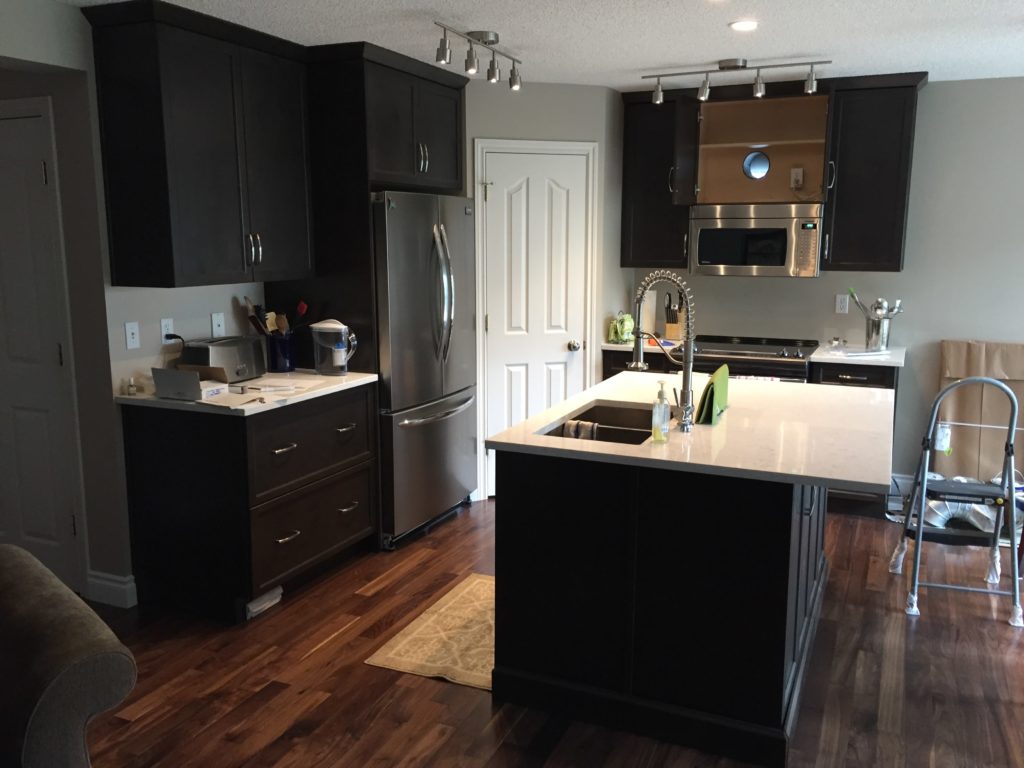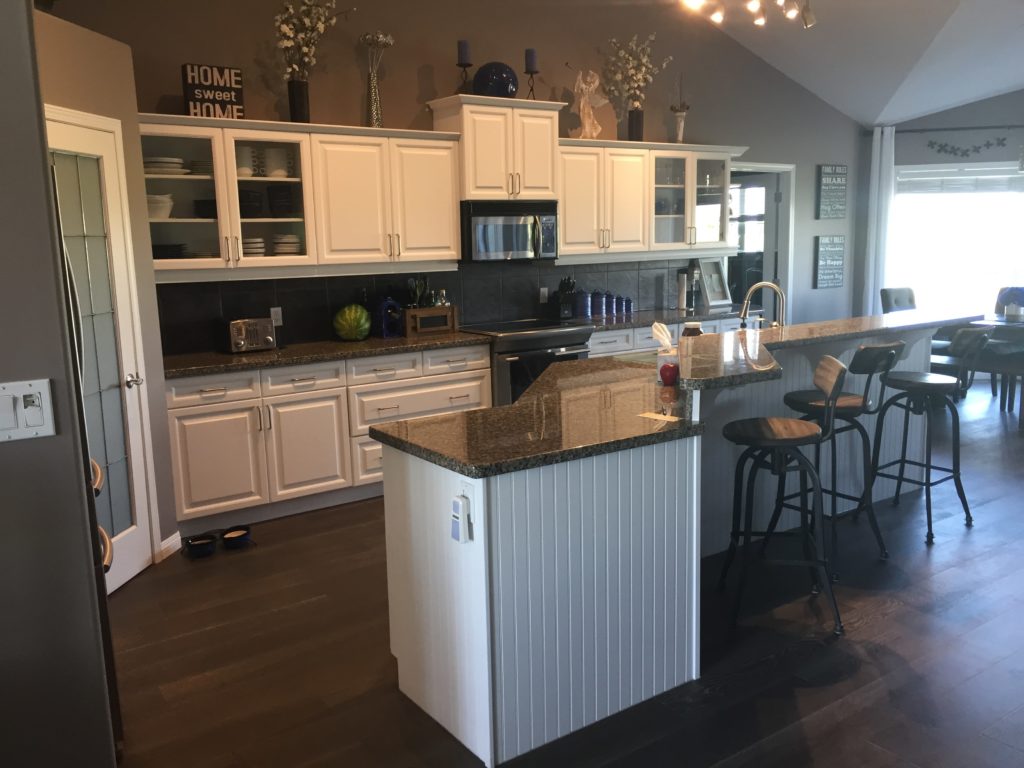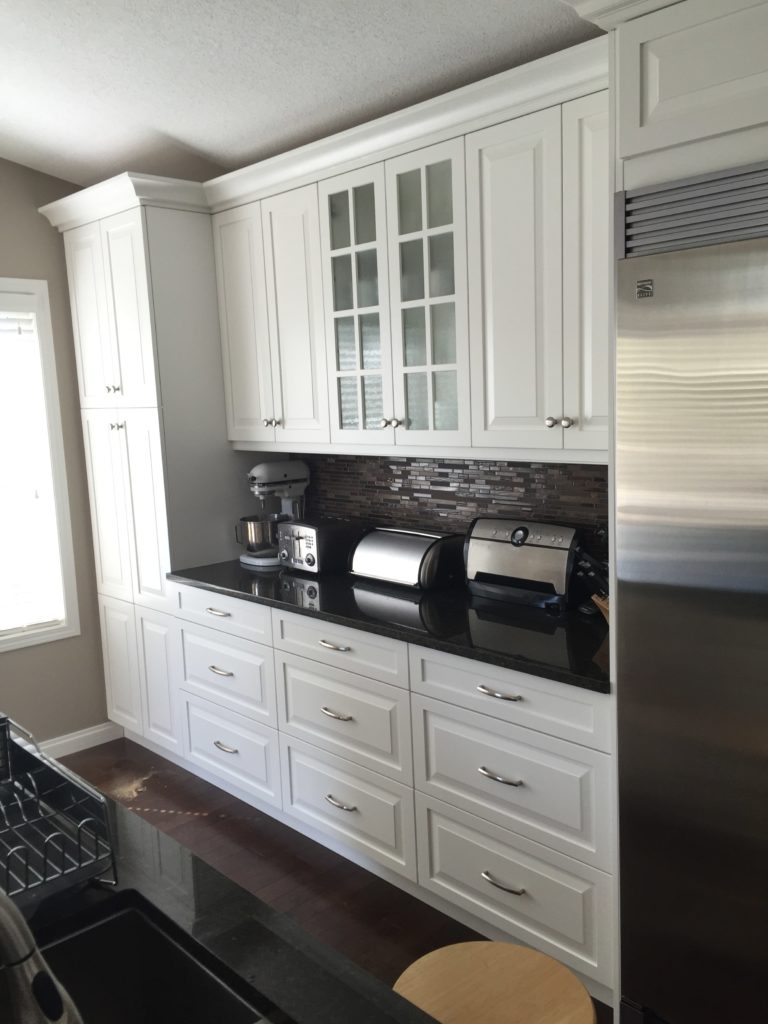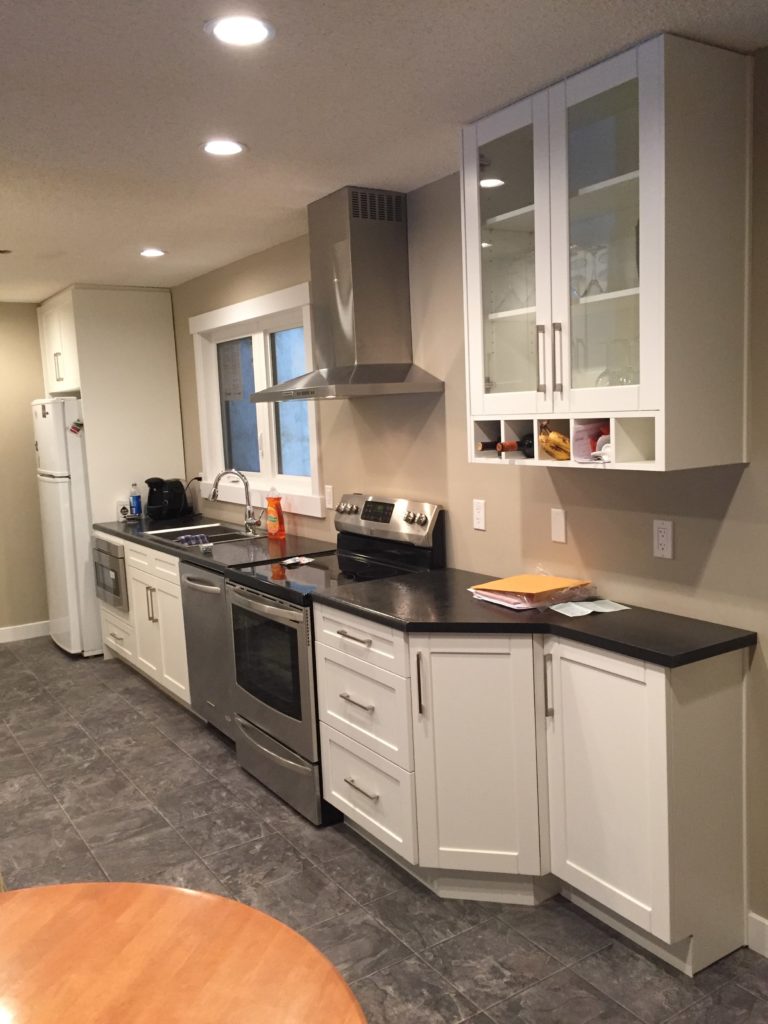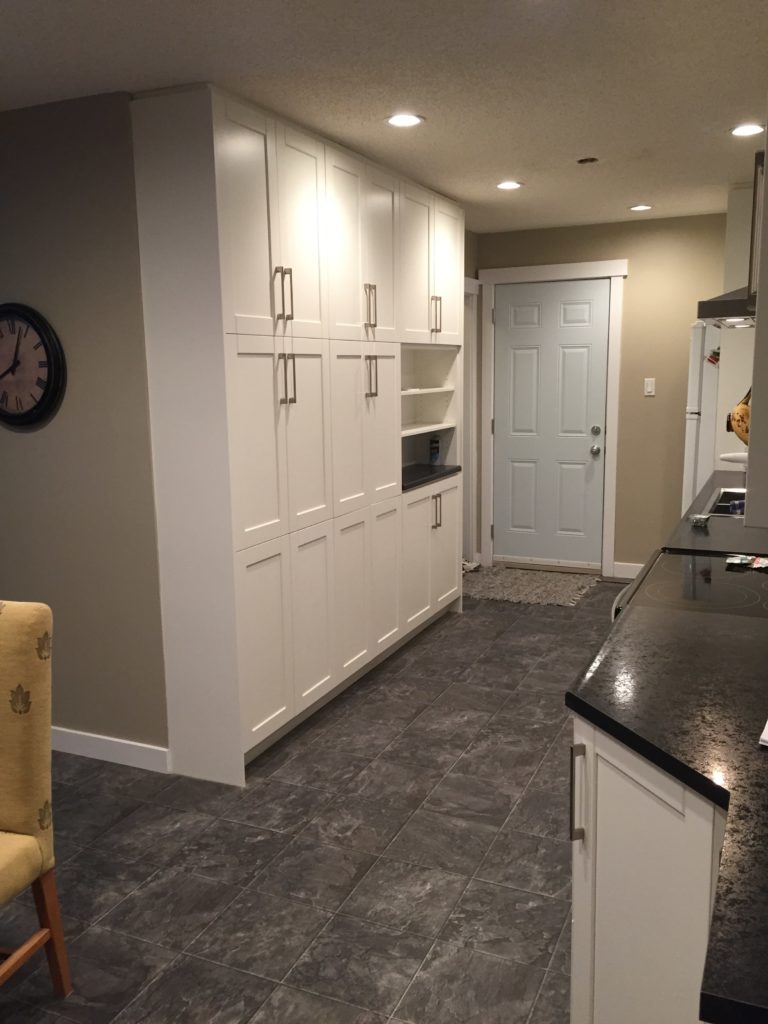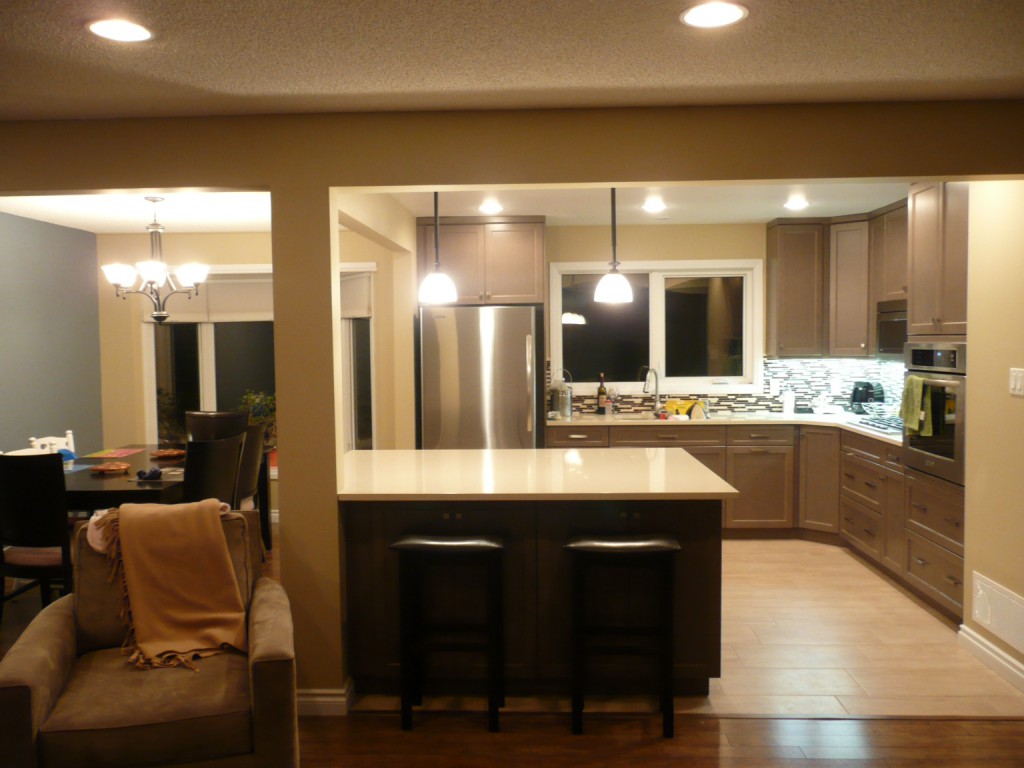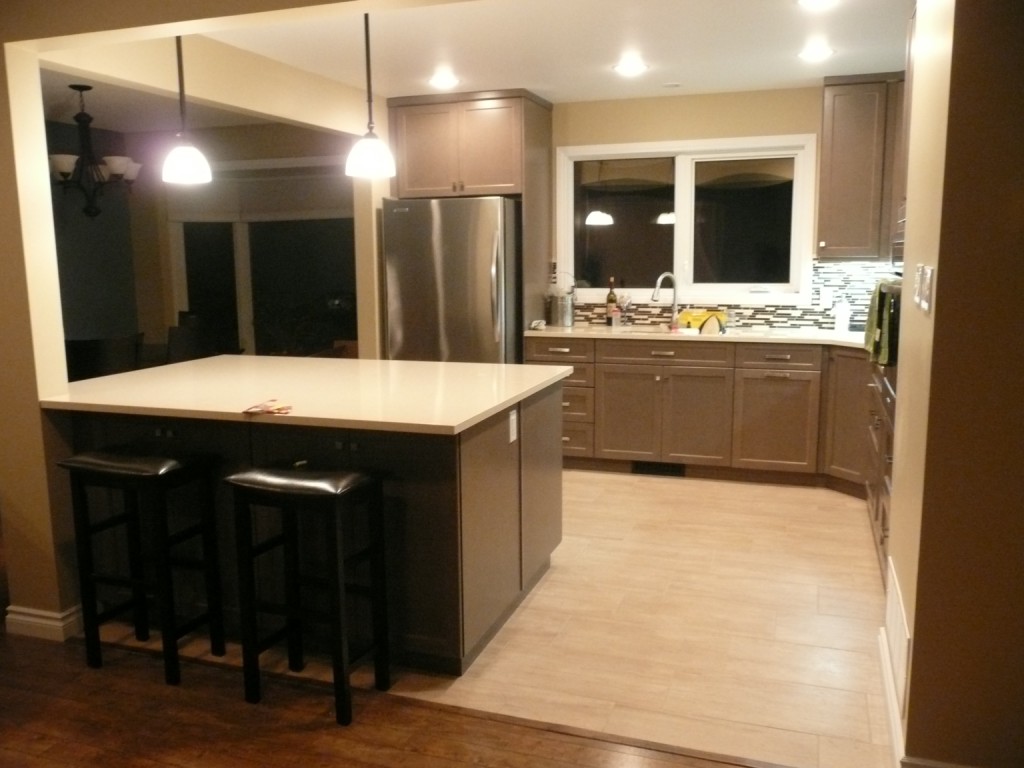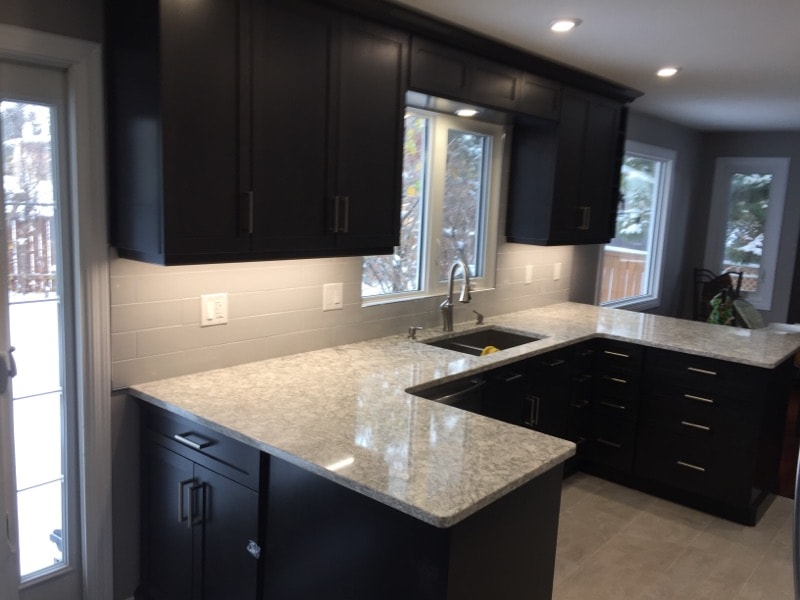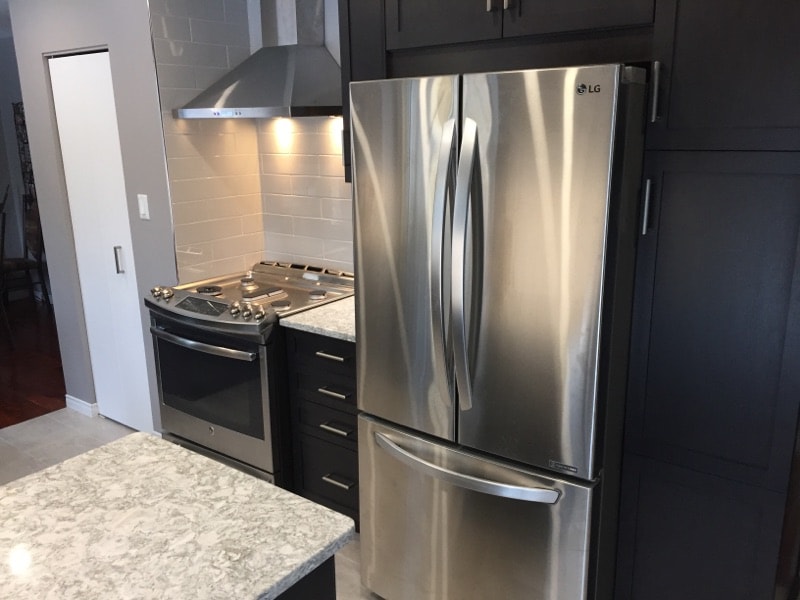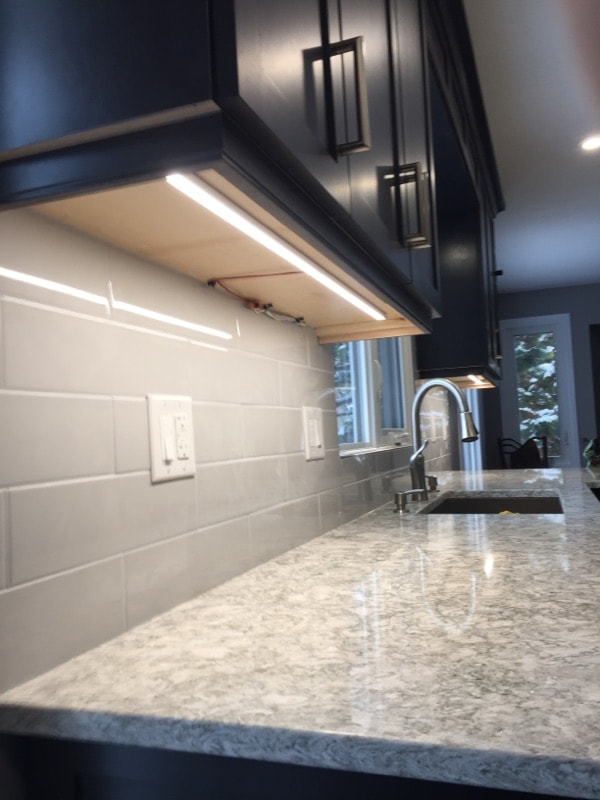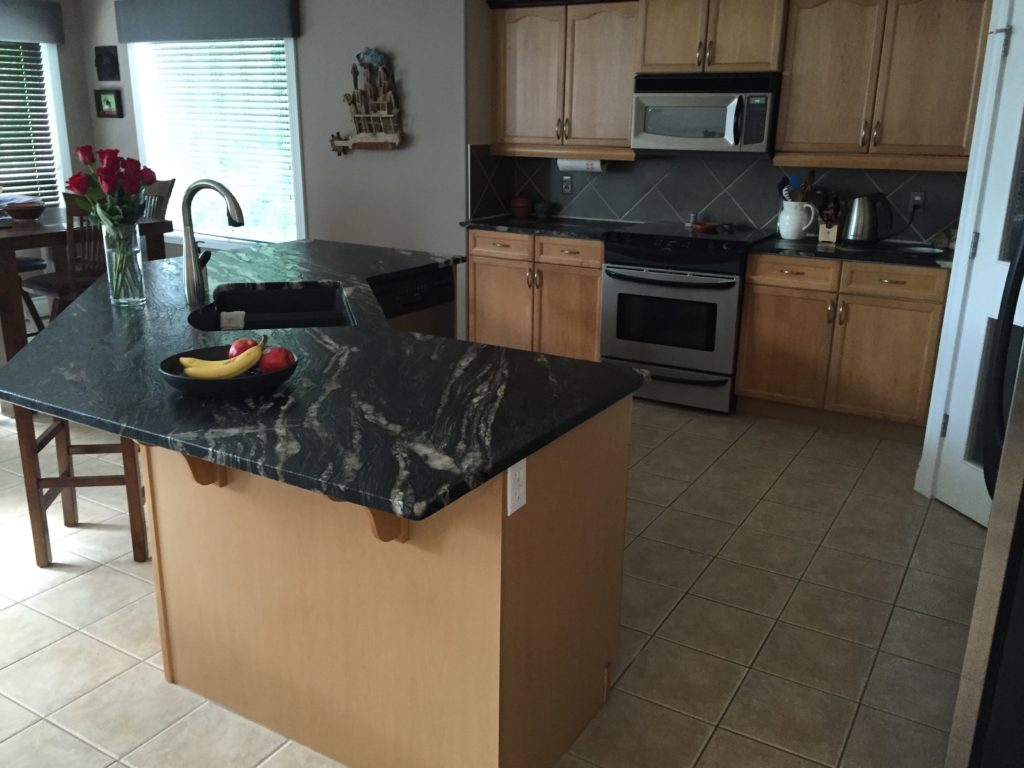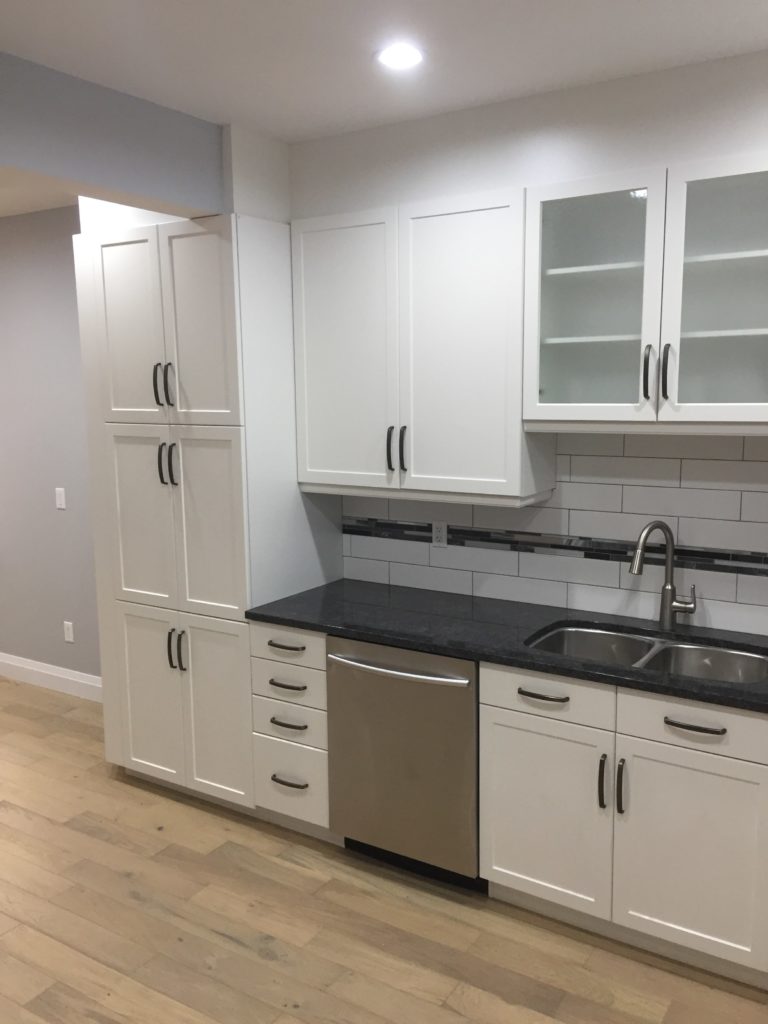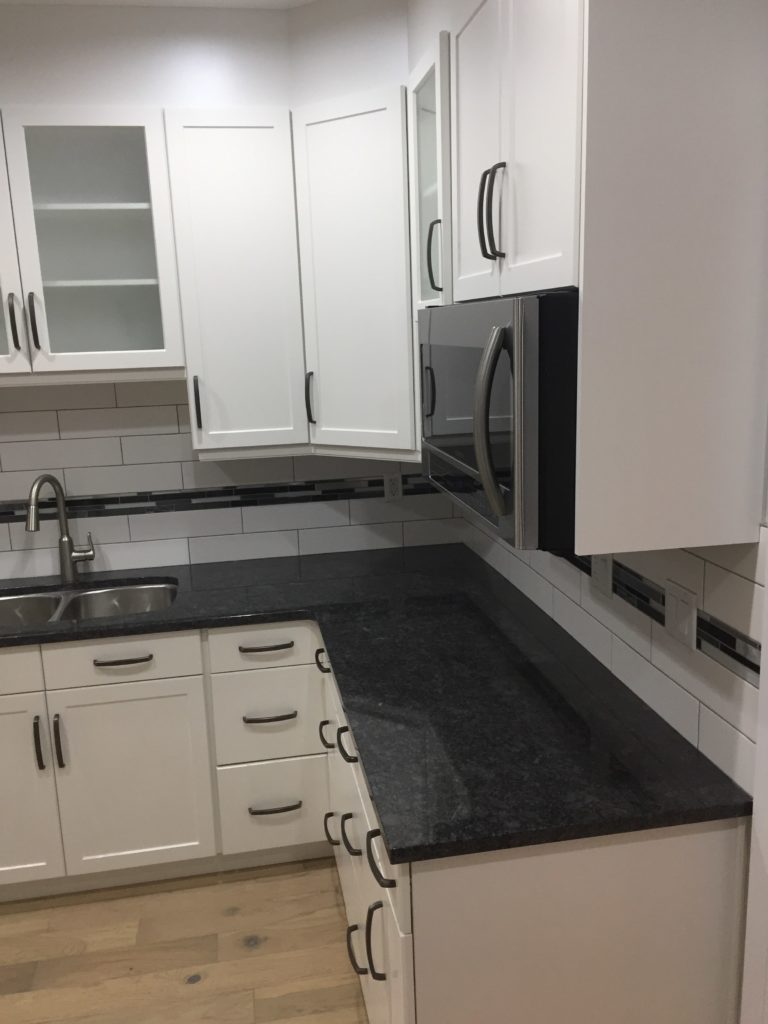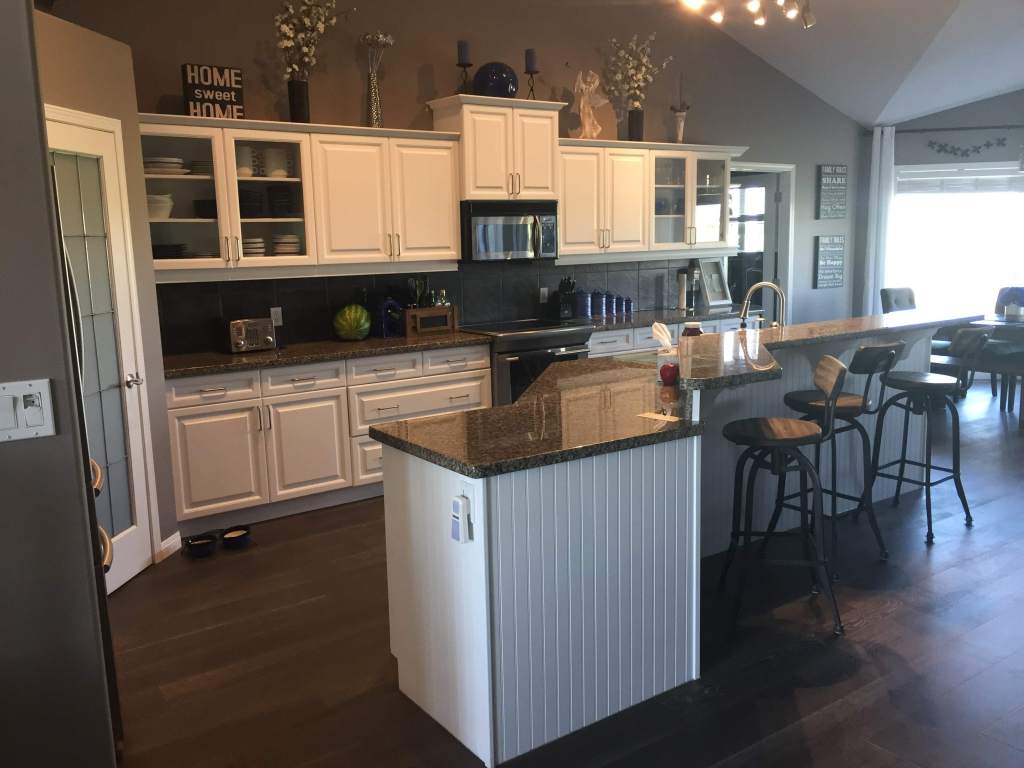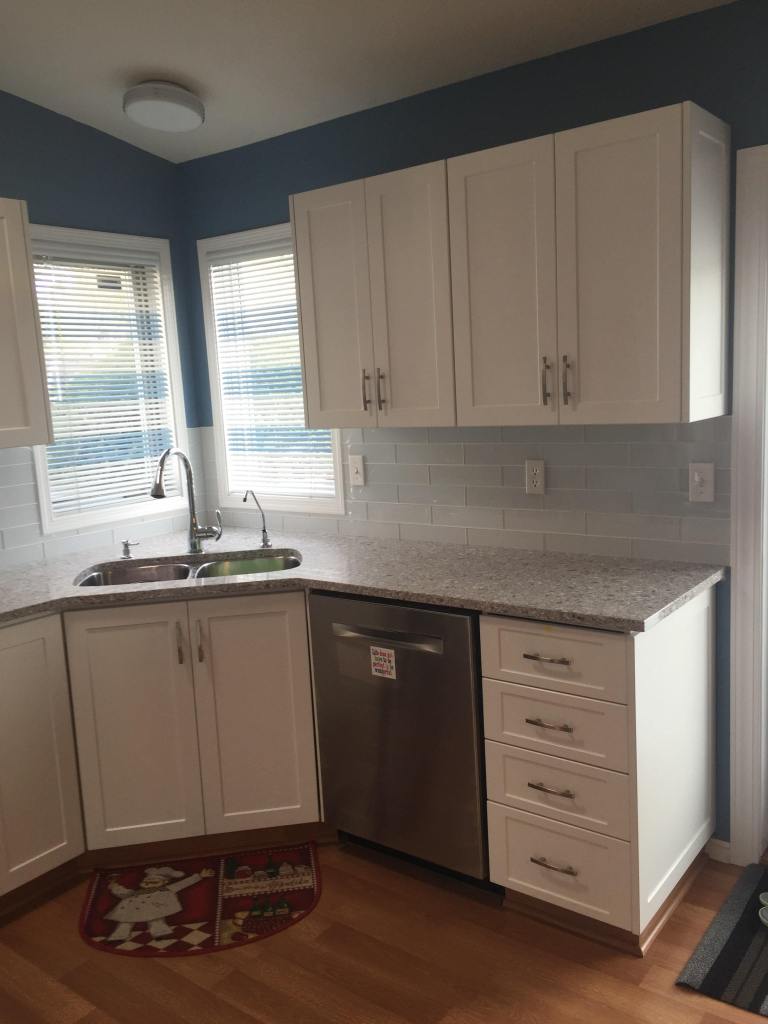 Frequently Asked Questions
How long does a kitchen renovation/remodeling take?

Unfortunately, there's not a definite answer but it all depends on the size, scope and complexity of the kitchen renovation. The construction timeframe for a kitchen is usually 6 to 10 weeks.
Does Do It All Contracting Ltd only do full kitchen renovations?

If it's remodeling your kitchen or installing new fixtures, we can help. We have highly qualified tradesman and expert staff that can help out every step of the way. No job is too small, we do it all!
Should we reface our kitchen cabinets?

If your cabinets are in good structural shape and you're not changing the layout of your kitchen, refacing your cabinets is definitely a good idea to save money on any kitchen remodeling project. It can transform your kitchen and be less than a hassle than ordering new ones.
What is your warranty on a kitchen renovation?

Do It All Contracting Ltd offer's two-year warranty on all work, big or small.
How much does a kitchen renovation usually cost?

We've found that the average cost to completely renovate a kitchen can be upwards of $80,000 but usually is on average of $40,000. Pricing of your reno is highly dependent upon the size of your kitchen, quality of material, appliances (if replacing) and complexity of the job that needs to be performed. Feel free to contact us for a 100% commitment free estimate. Let us know your budget and we can create a kitchen that you will love.
What other services does Do It All Contracting specialize in?